Motorbike riding is thrilling, but tall riders may have trouble finding the proper clothing that fits them well. It might be difficult for tall riders to find clothing that suits their body shape, is comfortable, and is protective. The most important aspects that tall motorcyclists should consider when buying motorcycle gear are covered in this blog, along with advice on how to get the best fit.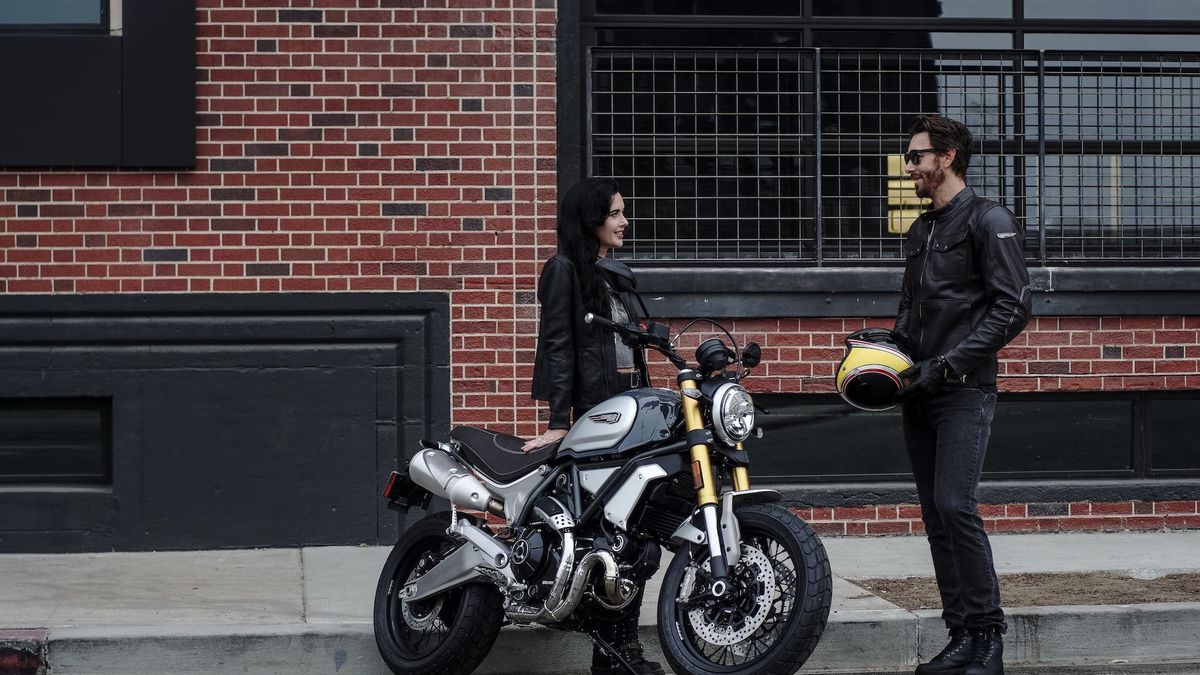 Read Also: Top 8 Best Bilt Motorcycle Riding Jackets Review
What Are The Things You Should Keep in Mind When Buying Motorcycle Gear for Tall Riders
While selecting motorcycle gear for tall riders, it's crucial to put safety first because the appropriate equipment can distinguish between a life-threatening injury and a minor one in an accident. Tall riders can experience the thrill of riding while remaining safe and comfortable on the road by investing in high-quality gear that fits appropriately. Now let us look at how to find the right fit and comfort when buying a motorcycle for tall riders.
1. Size and Fit
The size and fit of the gear is the first and most crucial issue that tall riders should consider. Finding equipment that properly fits your body is crucial, particularly regarding safety equipment like helmets and jackets. While a jacket that is too short in the sleeves or torso can leave you exposed in the event of an accident, a helmet that is too small or tight can be uncomfortable and possibly give you headaches.
It's critical to take precise body measurements in order to obtain the proper fit. You can utilize size charts provided by manufacturers to determine your size depending on your measurements. Also, it's advisable to test on clothing before purchasing it, especially if you're ordering online.
2. Material and Design
The gear's design and material are equally important in motorcycle gear for tall riders. In order to be protected in case of a crash and to survive the elements, look for equipment constructed from high-quality materials. Jackets and gloves are frequently made of leather, whereas pants and boots are made of synthetic materials like Gore-Tex.
The gear's design plays a key role as well. Look for jackets with longer torso and sleeve lengths to protect your upper body. Pants should have longer inseams and leg lengths to ensure complete coverage when riding. In order to protect your feet and ankles, motorcycle boots should also have a taller shaft.
3. Comfort
Another important aspect to think about while buying motorcycle gear is comfort. Although it may be more difficult, tall riders can still obtain protective and comfortable gear. Look for clothing with features that can be adjusted to accommodate your body type, such as straps and zippers.
The weight of the equipment should be taken into account as well. Heavy equipment can be uncomfortable and exhausting, particularly on extended excursions. For summer riding, in particular, look for breathable and lightweight clothing.
4. Aerodynamics
Compared to shorter riders, taller riders usually have a higher surface area, which might increase wind resistance while riding. In order to reduce drag and improve your comfort while riding at high speeds, look for gear with an aerodynamic design.
5. Brand and Reviews
Consider the brand and reviews of the equipment you are interested in. Search for well-known companies that have a history of manufacturing high-quality motorbike gear. To learn more about the fit and functionality of the gear, read reviews from other tall riders. A motorcycle gear shop is another option to try on gear or get ideas from other riders.
Conclusion
For safety, comfort, and enjoyment on the road, tall motorcyclists must choose the appropriate motorcycle gear. Although buying motorcycle gear that fits correctly can be difficult for tall riders, they can find clothing that offers the best protection and comfort by considering factors like size and fit, material and design, comfort, brand, and reviews.
FAQs
Can't I just buy gear in a larger size to fit my tall frame?
Buying gear in a larger size may seem like a logical solution for tall riders, but it's important to note that gear is designed to fit a specific body type.
Are there any brands that specifically cater to tall riders?
Several brands offer tall sizes or specific sizing options for taller riders. It's important to research and read reviews from other tall riders to ensure that the gear fits properly and provides adequate protection.
What should I look for in a helmet as a tall rider?
As a tall rider, looking for a helmet with a long oval shape that accommodates a longer front-to-back head measurement is important. To customize the fit, look for helmets with adjustable features, such as a removable liner or adjustable cheek pads.
What should I look for in motorcycle pants as a tall rider?
As a tall rider, look for a longer inseam and leg-length pants to ensure full coverage while riding. To customize the fit, consider pants with adjustable features, such as waistbands or knee pads.
How can I ensure that my motorcycle gear provides adequate protection?
When purchasing motorcycle gear, look for gear that meets safety standards, such as DOT or CE certifications.