Best Forma Motorcycle Riding Boots
The life of the adventure boot is tough. Of course, it must have collision protection, but it must also be comfortable to walk on. Running boots may take lightly the need to walk comfortably, but adventure boots don't. And then there is another need. It needs to face different weather conditions and temperatures and challenge itself. Add waterproofing to the feature list and the challenge is even greater.
Forma is an Italian brand with a 17-year history, specializing in footwear and protective suits, and a highly innovative and safety-oriented company. It is also one of the largest moto boot brands in the world.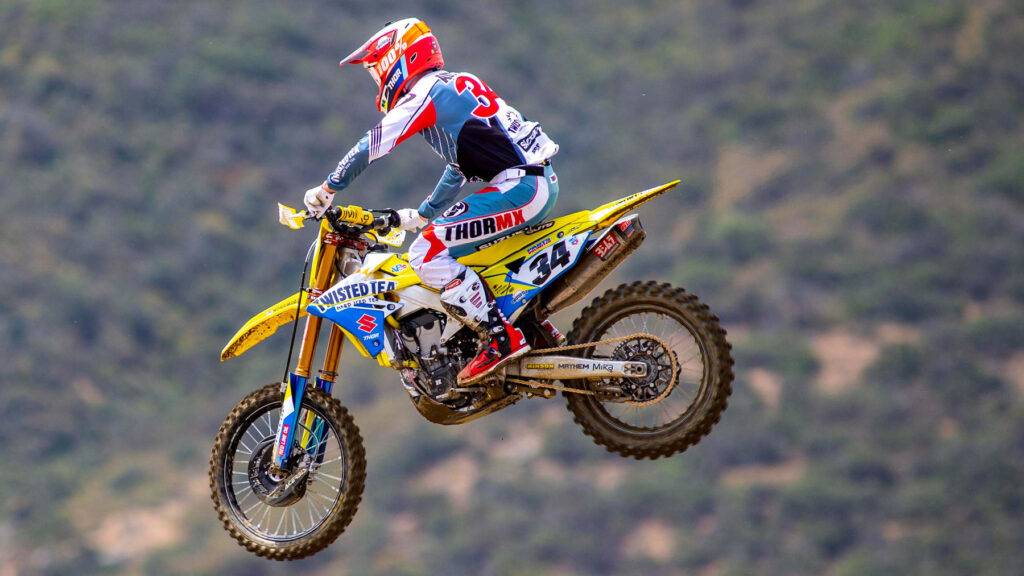 Have You Ever Ride a Motorcycle with Casual Shoes?
you may notice that the replacement floor coverings and levers are not as good as your regular shoes. This is why; These boots are suitable for your safety and comfort while driving. The best motorcycle boots not only protect you in the case of an accident but also provide maximum comfort and safety from dirt, rain, and cold throughout your journey.
We understand that choosing the best riding boots that offer impact and weather protection in all seasons is not an easy task. For this reason, we have fantastic Forma Adventure riding boots renowned for their lightness, comfort, water resistance, and excellent resistance to shocks and atmospheric agents.
List of Top 10 Best Forma Motorcycle Riding Shoes
Keep reading to know why so many riders loved Forma Adventure boots.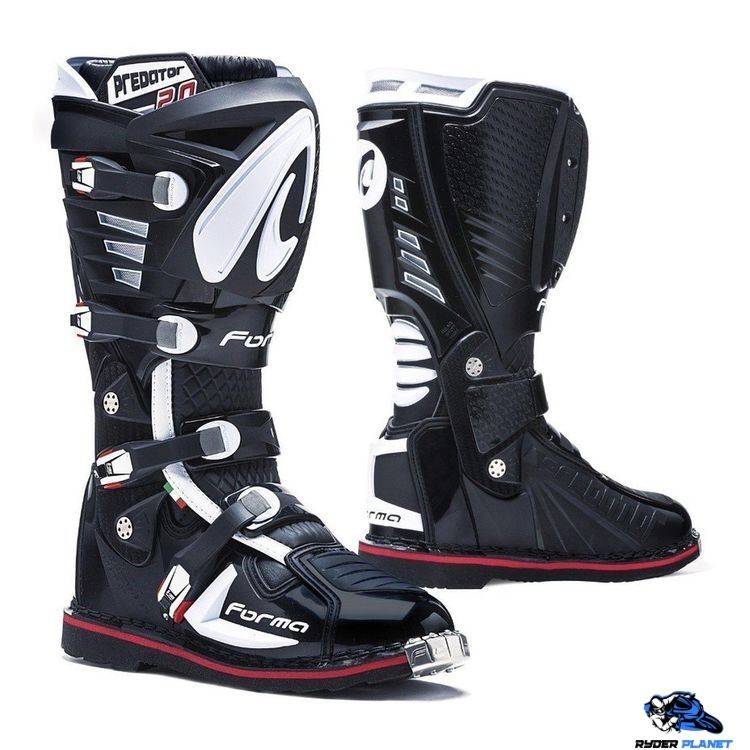 Average weight per boot = 6lb
Color – Black, White, Hi-Viz Yellow/White/Dark Blue, Orange/Black
Price – $449
We review the Forma Predator 2.0 off-road boot with innovative technology never before seen in an MX boot. The FCS is actually an ankle brace, with the support frame attached to the boot body. When the boot is bent there is almost no lateral movement, this provides perfect ankle support. Our team reviewed that the Predator 2.0 boots are lighter, more comfortable, have a better cycling feel, have a better transmission, and can ride faster for longer! That's why Forma continues to prove itself in the world of MXGP, EnduroGP, and Dakar racing.
The Forma Predator 2.0 boots incorporate a dual pivot foot support design, which offers plenty of freedom of movement with brace-like foot support. Shielded in nylon with fiberglass and carbon fiber, the dual-pivot connector guarantees maximum resistance with elasticity while respecting the natural shape of the foot.
As mentioned earlier, the Predator Form is about 1 kg heavier than the Gaerne SG12 and Sidi Crossfires. I've heard that the 2.0 model is light, but not as light as its competitors. It is not as comfortable as these two types because the upholstery is less damaged. However, keep in mind that these are the 1st generation Shape boots and the 2nd generation may have changed in this regard.
Features:
Anti-bacterial insole. Brushed stainless toe cap

FCS dual-pivot ankle brace. Pro motocross anti-slip sole

Locking straps. Steel mid-sole shank

Folding pro alloy buckle

. Injection-molded protection
VELCRO® brand collar closure. Heat gripper inserts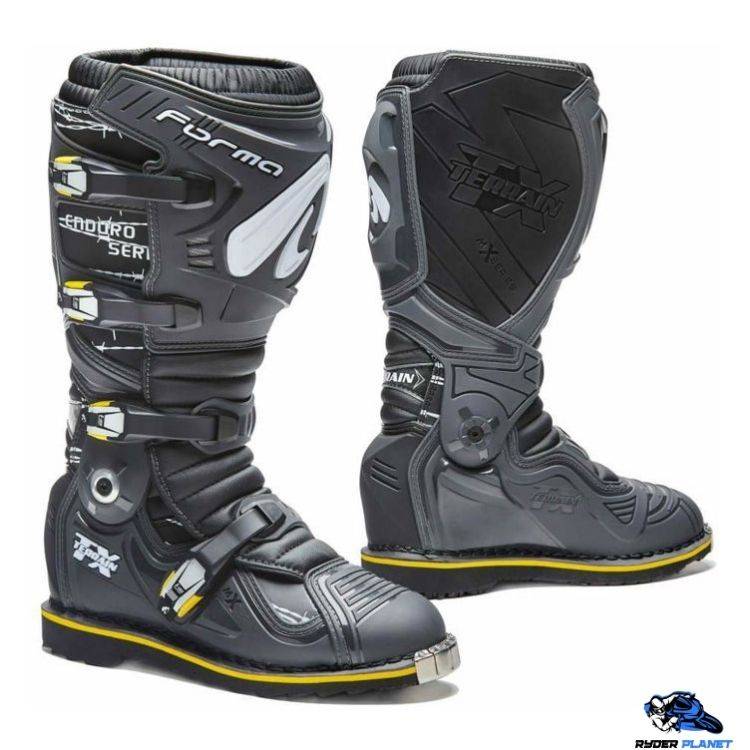 Average weight per boot = 4.4lb
Color – Anthracite/Black
Price – $299
Forma Terrain Tx Enduro boots are designed to withstand any terrain you go, as well as Forma-fitted FCS Pivot ankle brakes to provide support, control, and protection on site. TKS land boots also come with a converted plastic cover, non-slip pads, built-in steel (ISS), and memorable foam. Whether you're planning another trip or going on a weekend getaway, the Terraine Tx shoes give you the confidence and direction to get the most out of it.
The flexible rotation design allows for natural movement and greater flexibility without compromising protection. Spraying is the most effective way to make outdoor shoes and these shoes are one step above quality shoes. Comfort and durability are rarely found in the average outdoor shoe and the Forma Terrain TX Enduro shoe is well worth it.
Features:
Suede PU heat protector. Enduro anti-slip rubber sole

FCS Pivot articulating design

. Extra soft polymer padding

Mid-sole steel shank. Anti-bacterial footbed

Injection-molded plastic protections

. Unbreakable alloy buckles
Leather and synthetic material upper

Nylon reinforcements

. Padded inner lining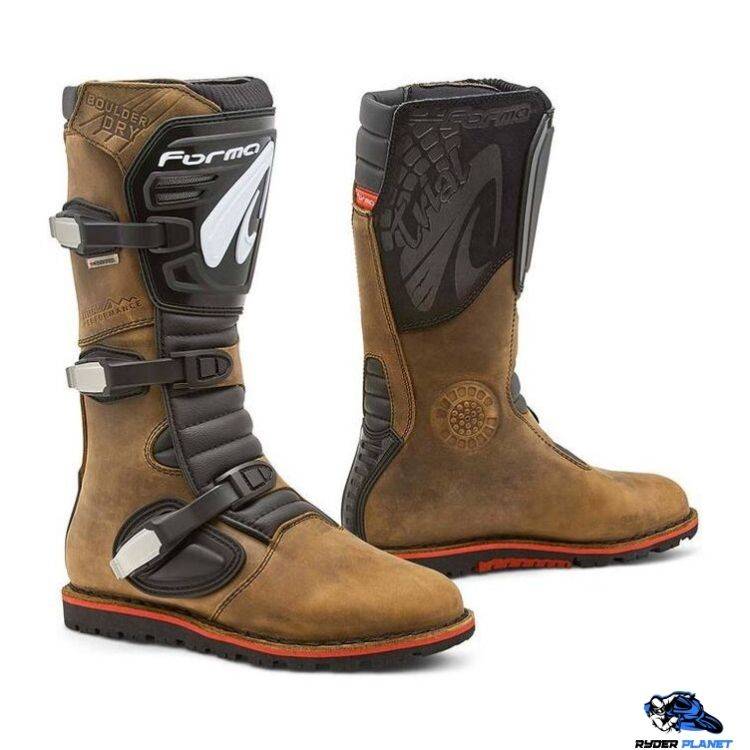 Average weight per boot = 3.6lb
Color – Brown
Price – $349
Whether you're looking for a lightweight running shoe or a new trials shoe, the Forma Boulder Boots are the perfect fit for any type of runner. With perfect leather and an adjustable seal on the outside, Boulder shoes offer incredible freedom of movement and are perfect for all ages. rocks like enduro or ADV.
The addition of Drytex waterproofing keeps feet dry for a longer period of time. Sturdy ankle protection with PU nylon support provides CE-certified safety when you need it and nothing more than a piece of plastic is found in non-slip shoes.
The adjustable, waterproof, and comfortable tires will fit most road drivers in the sport.
Features:
Full-grain leather upper. I.S.S (Incorporated Steel Shank)

Adjustable VELCRO® brand closures closure

Trials anti-slip/oil rubber sole
Drytex waterproof liner. Padded inner lining

Polyurethane nylon reinforcements

Extra soft polymer padding with memory foam
Anti-bacterial replaceable footbed with APS
Shaped shin plate with air ventilation pockets
Personalized suede leather heat protector
Replaceable and adjustable GH plastic buckles
Read Also: Top 7 Best Dirt Bike Helmets Review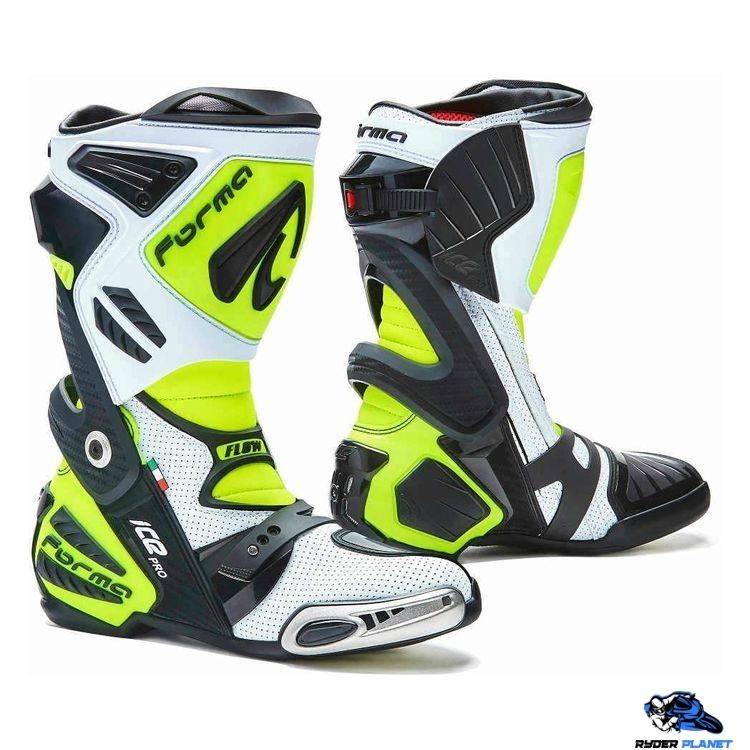 Average weight per boot = 3.1lb
Color – Black, White, Hi-Viz Yellow/White/Black
Price – $349
The Forma Ice Pro Flow shoes are great food and have been backed by a generation of MotoGP racing. Thin and lightweight microfiber structure designed for advanced educational work. The FCS Pivot system provides stability and support to the foot. Individual races provide important feedback in response to overall control. It can be restored if you push the boundaries, and the comfort is similar to the traditional lineage of the Form.
Forma Ice Form boots provide the highest level of MotoGP and protection for riders without having to open the trunk. If you are looking for something new in technology, comfort, and performance, Forma Ice Boots presented at F.C.S. frame, tempered plastic steps, reinforced nylon plates, and plastic heels and skates made of hardened steel. Pro Ice Flow shoes are ready to compete at the highest level on the road and in the market.
The Ice Pro Flow has a three-stage fastening, the main of which is the zipper that leads the Velcro to the edge of the shoe. An additional factor, but the main factor in its design is the FCS Pivot system, which calms the calf with a light and sturdy ratchet.
Features:
Air intake system for personalized air circulation
TPU Dual Flex midsole. CE Certified quality

Rear F.C.S cushioned stop for maximum safety

Polyurethane. Extra soft polymer padding with memory foam

Vented perforated microfiber

The vented stainless steel toe slider
Aggressive plastic gear pad protection
Injection-molded plastic protections

nylon reinforcements

. Microfiber upper
Anti-bacterial replaceable footbed with APS
double density anti-slip race compound sole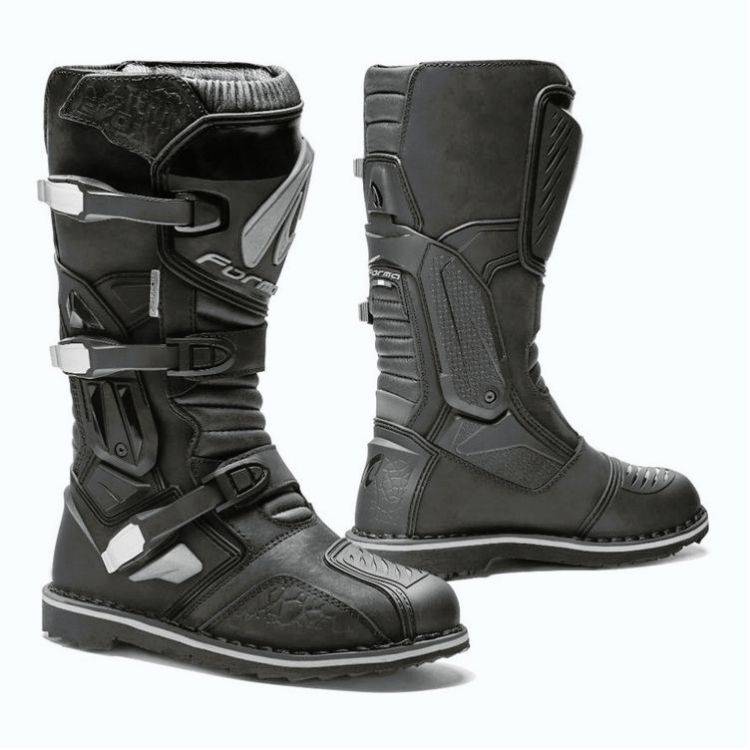 Average weight per boot = 4lb
Color – Black, Brown
Price – $339
Forma Terra EVO shoes bridge the gap between dirt shoes and touring boots. The top is made of full leather, the base is glued and sewn. If you want to ride more on highways than on high surfaces, the Terra EVO is the right choice for you.
If you walk on the highway, your feet need more protection than regular shoes. The new heel of the new Forma Terra Evo Dry boots has added strength for greater safety and durability for longer rides. Shoes and boots accept outdoor PU for increased rider comfort and safety. Full leather is used to make heavyweight full-grain leather and the FCS ankle support system for increased safety without compromising travel comfort. Terra Evo shoes are two sports if you run up the mountain from time to time.
Forma Riding Boots, Terra EVO is made from DRYTEX all-grain waterproof leather, with stainless steel core elements, shatterproof metal supports, and an efficient treadmill that maximizes power for the highest level of protection while technically off-road riding. Add it all in and you've got a pair of sneakers with plenty of room in the box for all-day super ride performance.
Features:
Oiled full-grain leather upper
Extra soft polymer padding. Anti-bacterial insole
FCS Ankle Support System
Waterproof Drytex. Alloy buckles
Adventure anti-slip sole. Mid-sole with steel shank

External molded protection. TPU shin protection

VELCRO® brand collar closure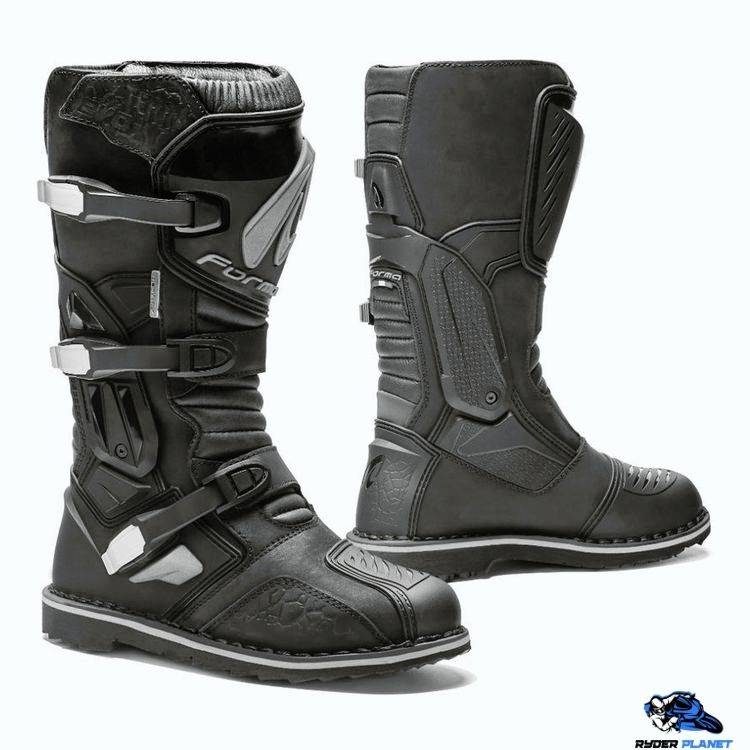 Average weight per boot = 2.4lb
Color – Black
Price – $339
The ADV Tourer Lady boots are designed for mixing on the road and on the mountain. The multi-flex frame ensures smooth movement when getting off the bike. The mix is ​​specifically a feminine look. Non-slip improves grip at all heights. The simple closure makes it comfortable and simple, and the soft design fits perfectly in the pants. Comfort and protection thanks to the CE class and European manufacturing make these shoes ideal for longer dirty use.
This Forma Women's ADV Tourer is well-designed for travelers who don't seem to understand where this road is flying. The leather upper and suede feel like a biker, while the non-breathable Drytex cover keeps you dry and comfortable. These shoes have a TPU plastic sole and ankle, as well as special, strong nylon boots, so you can feel very safe in these shoes to keep everything you carry with you on your next trip.
Features:
Full-grain oiled leather and suede upper
Unbreakable and adjustable GH plastic buckles
Anti-bacterial replaceable footbed with APS
Shin and ankle TPU molded plastic protectors
Drytex waterproof and breathable liner
Lightweight construction
Rugged, anti-slip rubber sole. TPU ankle protection

Plastic gear pad protection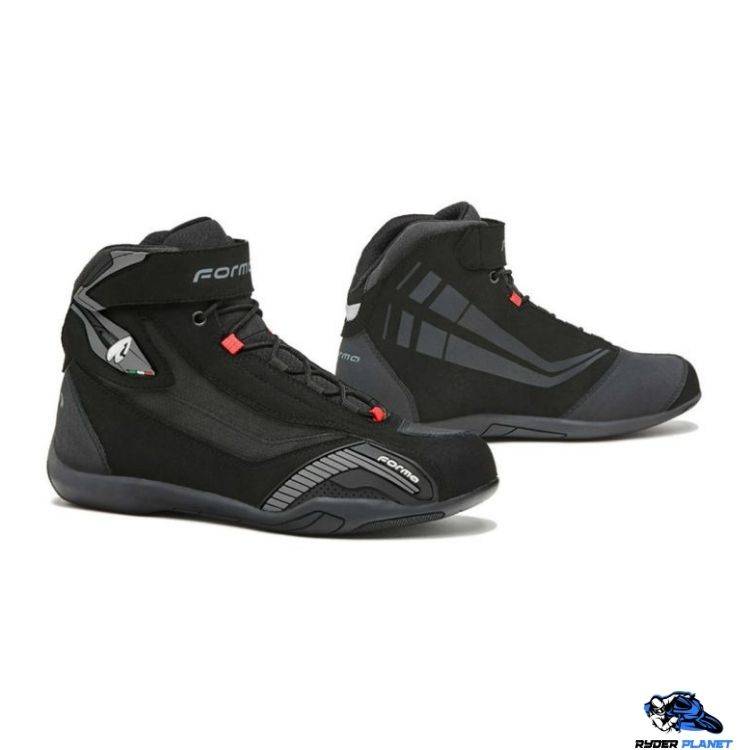 Color – Black
Price – $149
The new Forma Genesis motorcycle boots are another notable feature of Forma. Equipped with shock absorbers, adjustable hand support, heel support, and CE marking with only plastic ankle protection. Genesis shoes are very warm and comfortable in traditional form.
Forma Genesis is a small shoe for runners looking for all kinds of weightless running shoes. Made from heavy microfiber, Genesis features high-quality fabrics and tongues for comfort. The airtight cover helps keep your feet cool, while the breathable cover protects Genesis Forma Riding Boots from scratches and abrasions.
Features:
Double density rubber sole
Gear pad protection. Padded tongue and collar
Personalized ankle and front micro-injection protections
Microfiber, highly durable textile material, and leather upper
Soft polymer padding with memory foam
Rear reflective insert. Air mesh lining
Ankle TPU molded plastic protections
PP Mid Dual Flex with anti-shock felt midsole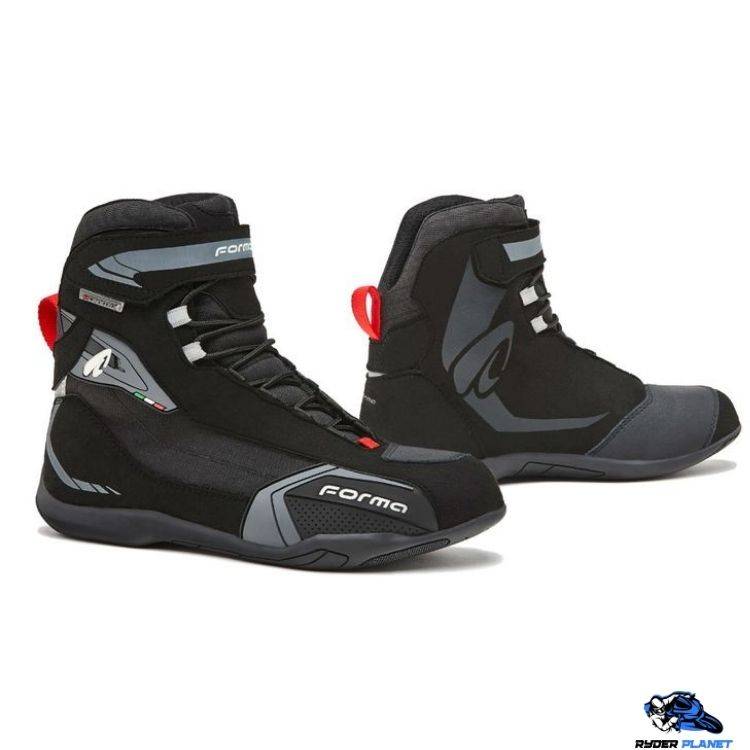 Color – Black
Price – $127
If the riding boots are small and the outer boots are not cut off, the Forma Riding Boots, Viper boots will fill the gap. All features of the Viper boot are designed to provide better comfort and control. The upside is a combination of microfiber and leather with double-density rubber that holds the pin to the pavement.
Buying boots is fun, but there are many different types of motorcycle boots. For example, you can pair trainer boots over winter boots with a waterproof coating and even MX boots. Once you have determined the style of shoe you are looking for, the next step is to start sifting through the various options.
For example, if you want Alpinestars high boots with racing labels for track riding, or living on a sports motorcycle themed, you only need comfortable but safe leather boots for motorcycles highway sports. The style of the boots is different from the Road / Race boots, the waterproof boots, the women's boots, the enduro / off-road boots, and the Urban and Casual types. When shopping for motorcycle boots, consider your budget, driving style, usability, and overall shoe style. You may also have a brand that you usually wear, which will often influence your decision to buy boots in the future.
Features:
Microfiber and leather upper. Rear reflective insert
Double density rubber sole. Gear pad protection
Personalized ankle and front micro-injection protections
Padded tongue and collar. Rear pull loop
Lace and adjustable VELCRO® brand closure
Waterproof and breathable Drytex tubular lining
Ankle TPU molded plastic protection. CE level protection
Soft polymer padding with memory foam
PP Mid Dual Flex with anti-shock EVA midsole
Personalized anti-bacterial replaceable EVA footbed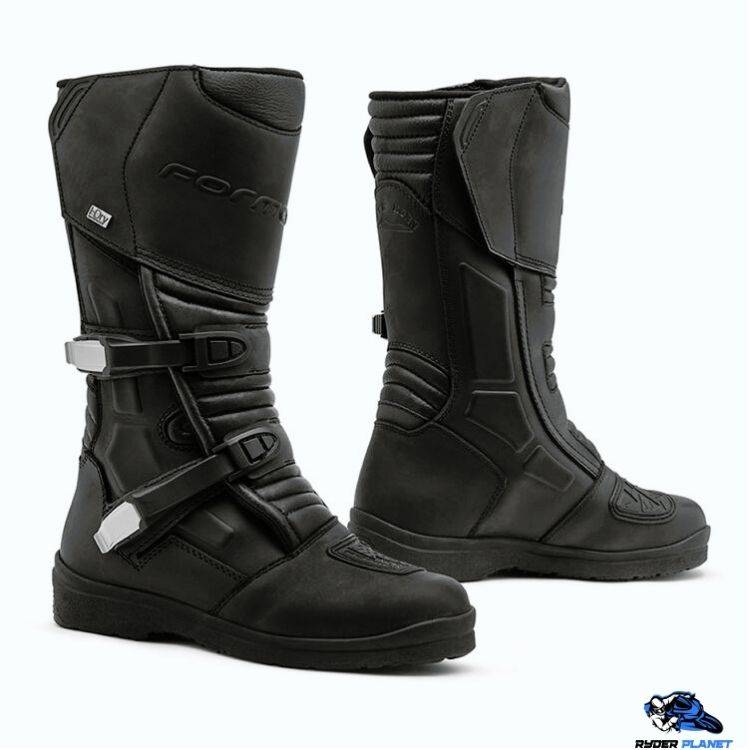 Average weight per boot = 3.4lb
Color – Black
Price – $399
Forma Cape Horn HDry hiking boots are designed for weather for road and city travel. The new HDry waterproof technology is amazing, making your shoes dry and light when soft. The second locking mechanism makes the entry in the upper model more secure. CE level protection and European design give your trip peace of mind.
When traveling long distances, wear shoes that are 1. protective, 2. comfortable (and not on the bike), and 3. keep your feet dry. Cape Horn HDry Forma shoe meets the requirements in some cases. Crafted from flawless leather, the Cape Horn HDry boots feature Forma Forma Riding Boots HDry waterproofing technology, which provides excellent all-weather comfort and is essential for long trips. Bone and ankle braces provide CE impact protection while anti-slip braces stand up to the foot and ensure a comfortable ride after a long day.
Features:
Full-grain oiled leather upper
Extra soft polymer padding with memory foam
Anti-bacterial replaceable footbed
Adjustable buckle and VELCRO® brand closures closure
HDry extreme waterproofing technology
Dual sport double density anti-slip rubber sole
Reinforced molded front shin protection
Plastic gear pad protection. Ankle reinforcements
Internal molded plastic protections. Steel toe cap included but not installed
Unbreakable and adjustable alloy buckles
Special rigid nylon mid-sole with steel shank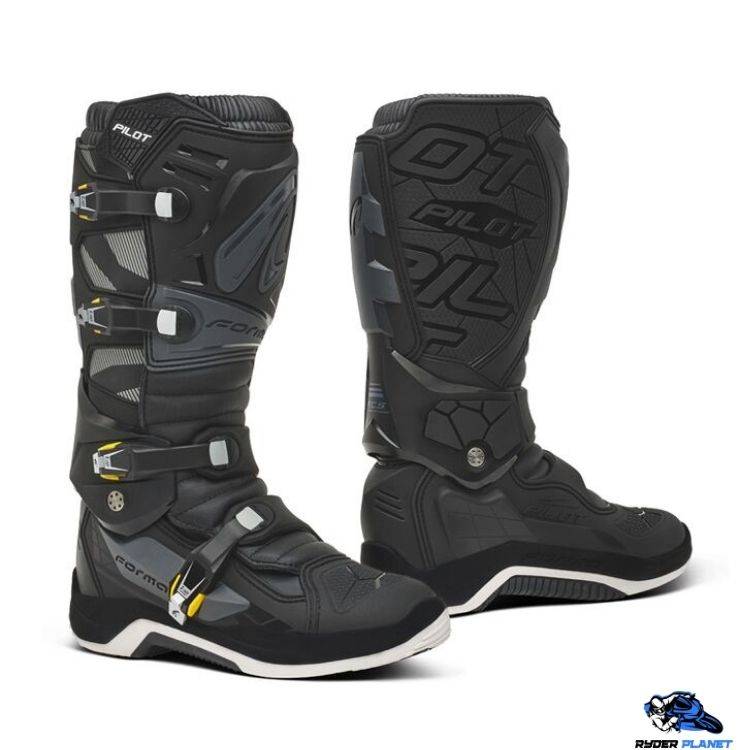 Average weight per boot = 3.4lb
Color – Black
Price – $399
Another innovative rotary design from Forma. Lightweight motocross boots for Motocross and Supercross competitors
The Pilot Forma boots use a double rotation ankle strap design, which offers more freedom of movement with the support of the ankle support. Made of fiberglass and carbon fiber reinforced nylon, the double swivel connector ensures maximum strength and softness while maintaining the natural shape of the ankle.
The more expensive boots offer perfect protection but can also be less emotional and make sense for enduro and track racers who spend more time wearing them. A choice of spare parts is also available, as important as convenience.
Features:
Pro motocross molded sole
Injection-molded protection
Steel Shank. Locking straps
Velcro collar closure
4 Strap Pro Alloy buckle system
FCS Pivot design. Technical insole
Are forma motorcycle shoes good?
I still think it's too good to enter, and the shoes are perfect for highways and gravel. Although I had a lot of spills, falls and broken bones, but without injuries to my legs, just to be careful, I need strong shoes!
Are forma Boulder boots waterproof?
Forma's bouldering shoes provide high strength while riding. … Boulder shoes are more breathable than competitors' shoes because they don't block moisture, but Forma's other waterproof shoes can replace these shoes and options.
Are forma adventure boots true to size?
Forma shoes work primarily for everyday sizes in the United States sizing, but there are a few things to consider and you can increase the size. … it's always acceptable to have big feet or high heels, but motorcycle boots have a lot to offer or a side change, so in most cases you will want to increase the size.
How tight should adventure boots be?
Shoes should be light. Not serious, not contagious, just. It should rotate the legs and give you enough movement to be able to change your fingers but not too much so that the boot can be shimmy as you go. The goal is to keep your feet and legs well, but you don't want pain after a bath
What boots can I wear on my motorcycle?
Performance shoes are motorcycle shoes. There are many popular methods including Engineer Style, Harness Style and Logger Style. Everything is wear-resistant, non-slip and manufactured on motorcycles.