The REVIT Vertex Pro Race Suit is made of PWR. Kevlar stretch for added strength and long-lasting Monaco Performance cowhide for Protection. The CE-rated Betac protectors are identical to those used in MotoGP. Upgrade to CE-level 2 back and chest protection from Seesoft. It may adjust for a custom fit. In an accident, dual-comp protectors are worn at the shoulder, elbows, and knees to minimize impact and significantly contribute to a controlled slide. The Vertex Pro has a semi-perforated outer shell, a detachable lining, and an aero cool 3D mesh in the rear. All work together to keep the rider cool and in control.

REV'IT! Vertex Pro Race Suit Details
Thanks to the sharp Lorica lines, the REVIT Vertex Pro Race Suit has a one-of-a-kind look. It is the ultimate high-performance suit, with MotoGP-developed twin comp protectors and CE-rated armor, incorporating SEE SMART hip protection. In addition, stitching in motorcycle clothing contributes significantly to the overall gear's abrasion resistance.
It is why you should think about REV'IT! Suit. Safety is used on sections of the garment where there is a greater danger of impact. A visible and an invisible seam are both present in safety seams.
Even when the visible seam is broken, this structure maintains the outer shell material together. Our suits provide the same Betac® Protection that our heroes have in competitive racing series like MotoGP.
They have a CE rating, indicating that they provide the most significant degree of Protection. An aluminum high-impact shield capped a 3D, pre-shaped honeycomb structure of TPU material for optimum sliding performance. This lightweight complex component considerably enhances Protection while avoiding the considerable weight of standard plastic complex parts.
Every gram matters while combating G-forces! The ergonomically contoured, CE-approved armor behind the shoulder and elbow components is optimally located to optimize impact resistance while maintaining movement flexibility. This REVIT Vertex Pro Race Suit Garment's back protector pocket is custom-made to fit the SEE SOFT CE-level 2 back protector insert Type RV, making it a simple update to increase safety. Additionally, this knitted fabric's open, three-dimensional nature promotes optimal ventilation when riding.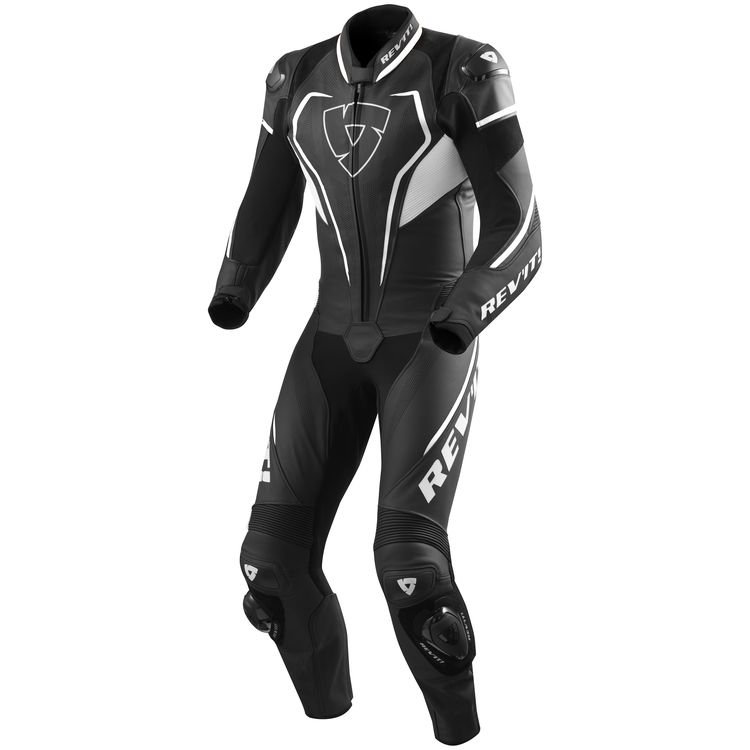 Read Also: Dainese Super Rider D-Dry Jacket Review
Protection Features:
Outer Shell: Monaco Performance cowhide, PWR|Kevlar stretch, nubuck leather, 3D air mesh, Lorica
Composition:

outer shell: 81% leather, 16% polyamide, 2% elastane, 1% DuPont™ Kevlar®

Protection:

dual-comp knee slider type A, adjustable Betac CE protection at shoulders and knees, Seesmart CE level 1 type B hip protector insert version RV30, safety stitching, safety seams, double leather seat

pocket for optional back protector (sold separately):

Seesoft Back Protector -Type RV

Size 03 fits 46-48, 04 fits 50-54, 05 fits 56

pocket for optional Seesoft Divided Chest Protector (sold separately)
Ergonomic Features:
Fit: race fit, tight
Ventilation: VCS, speed hump hydration bladder pocket, partly perforated outer shell
Features: comfort cuffs, stretch lips, stretch panels, removable lining, aero cool 3D mesh at the back, calf zippers
Pockets: inner pocket
Our Opinion
Various things might determine a product's review score, ranging from the brand's or product's impression to its actual usage, quality, and pricing. When buying Rev'it race suits, or any Clothing product for that matter, one of our most significant pieces of advice is to read as many thorough user reviews as possible before making a purchase. The review score may often allow you to decide how excellent a product is quick. Still, to honestly know if it's appropriate for you, you'll need to read many reviews to see what consumers have to say about it, both positive and negative.
Read Also: 10 Must-Haves Gear for Motorcycle Riders
REV'IT! Vertex Pro Race Suit Pros and Cons
Enormously long and protecting.
There's a detachable, washable mesh lining with stretch inserts for added comfort.
This garment's stretch sections help with flexibility.
They help the rider's pleasure by allowing for a lot of mobility.
Conclusion
If you decide to purchase or already have the Rev'it Vertex Pro Race Suit, please leave a comment with your thoughts. Any knowledge like this will be used to enhance our product reviews. We'll also put the review up on our website to help future purchasers determine if the Rev'it Vertex Pro 1 Piece Leather Suit is right for them. So, good or bad, let us know what you think.
Check Latest Price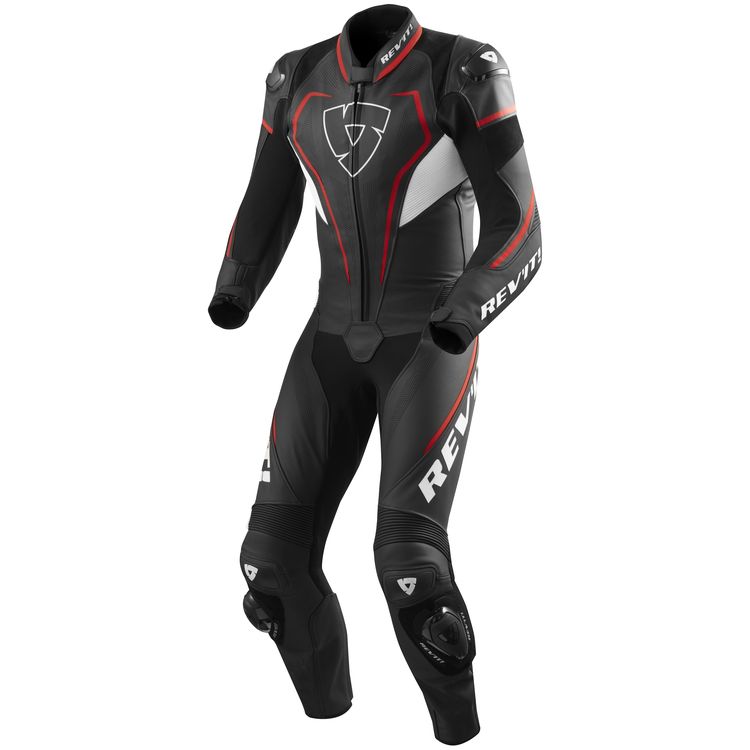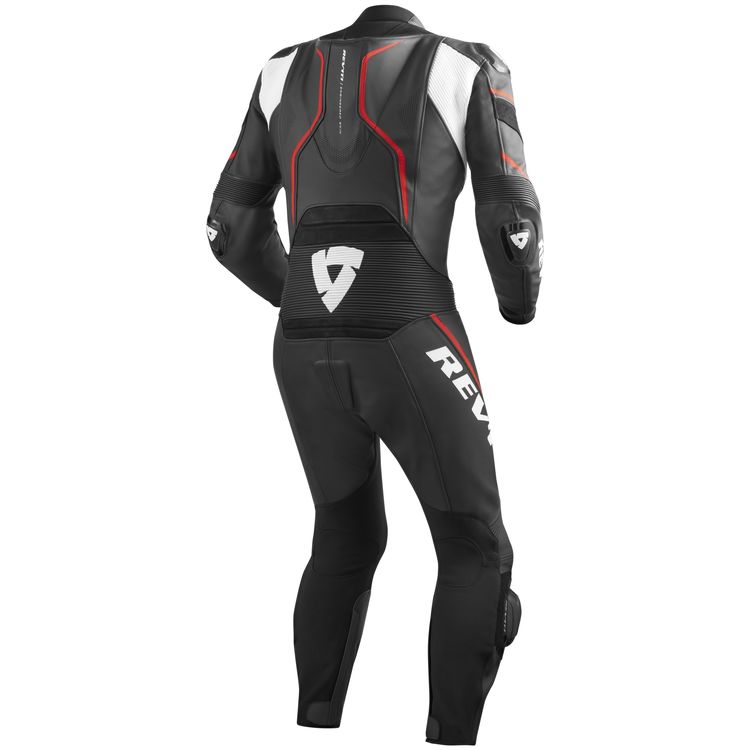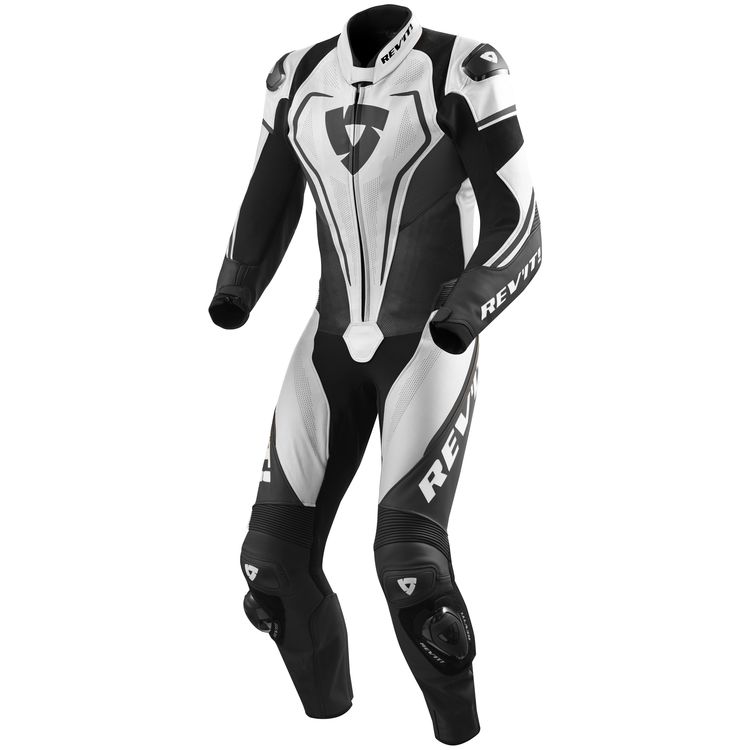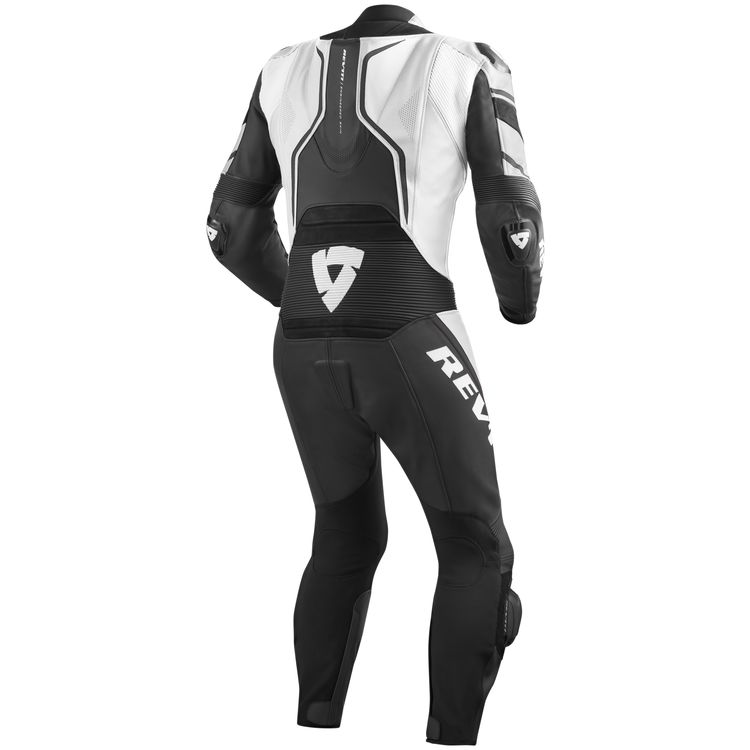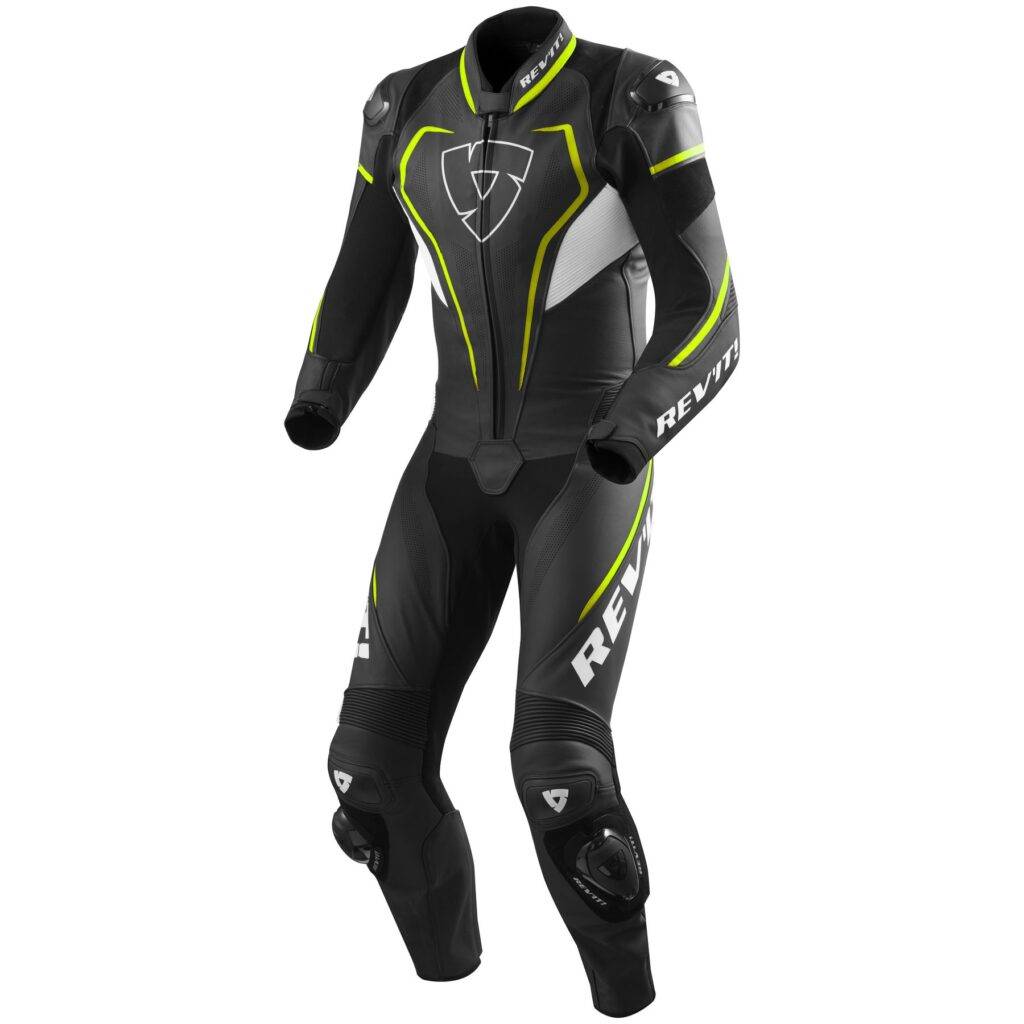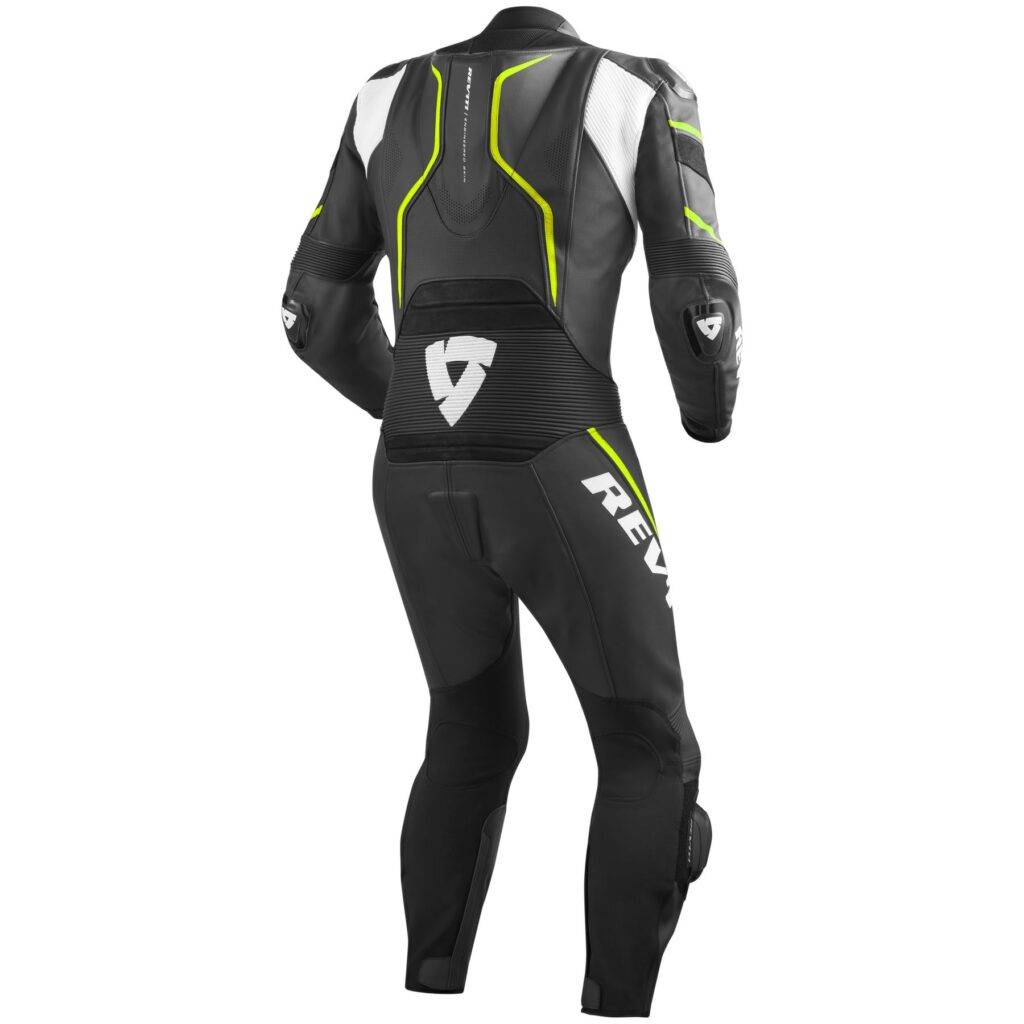 Top 5 Tips to Consider Before Buy Leather Suit.
Choose motorcycle Leather suit with CE mark approved according to the safety standards
Find the best colors and designs to add to other parts of your motorcycle kit and be sure to think about what it will look like in contrast to the design of your bike and the one color things too.
After your new motorcycle leather arrives, remove all packaging and labels and stickers until you have written the link and you are sure you like the quality of it. If not, return it to the original seller if needed
We always recommend you to buy extra motorcycle parts when you order your new products, the cleaning products are necessary and it is also advisable to look for special lubricating oils for all the moving parts that you items also available.
Think about what accessories you would like to use with your new motorcycle leather
FAQ'S
Is REV'IT! Vertex Pro Race Suit good?
Dainese is a well-known motorcycle gear brand noted for creating high-quality safety equipment. This reputation results from decades of research and development of their jackets, pants, and full suits.
Where is REV'IT Company Based?
Motorcycle Gear & Clothing. REVIT! is a premium European brand based out of Holland positioned for the Sport, Touring, and Adventure Rider's needs
What Protection is used in
REV'IT! Vertex Pro Race Suit?
Dual-comp knee slider type A, adjustable Betac CE protection at shoulders and knees, Seesmart CE level 1 type B hip protector insert version RV30.
Do I need a hip armor motorcycle?
You only need to protect the pieces you want to keep.
Do you need a motorcycle jacket?
A jacket protects you from that and keeps your skin where it belongs.