A Motorcycle Riding jacket is a very important part of your adventure or city rides. In our group all riders must gear up before riding a motorcycle because A quality riding jacket not only gives a stylish look but also in bad situations, it definitely helps you to properly protect your whole body.
Motorcycle jackets are not only a fashionable item but also an important part of your protective gear on the road.
The top two things you need before going on the ride are a helmet and a jacket. Not only a good helmet, but a good riding jacket also saves you.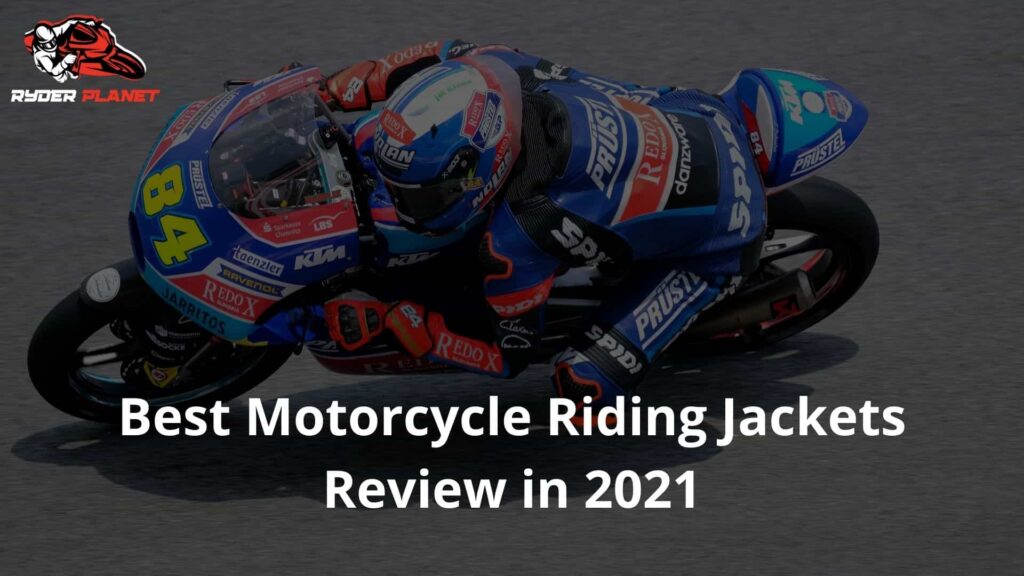 Types of Motorcycle Jackets!
ADVENTURE RIDING JACKET-
Adventure lovers face unpredictable adventures in every situation, so they need riding gear that is strong enough to handle different conditions – both on asphalt and on more rugged forest roads. These adventure riding jackets are usually made of durable nylon leather to prevent scratches and bruises. This jacket is also made of breathable and waterproof material.
TOURING RIDING JACKET-
If you travel long distances, you need the best motorcycle touring jackets. These jackets are usually quite comfortable and often have some features that make them practical when driving long distances. They usually have a detachable liner and layers, several pockets, and a waterproof outer part. Some high-end travel jackets even have built-in heating systems.
MOTOCROSS/OFF-ROAD RIDING JACKET-
The off-road motorcycle riding jacket is primarily designed to provide wear protection on dirty loose surfaces and the ability to breathe during physical challenge sessions.
They are lightweight and offer unmatched portability, but also offer a bit of protection. Jerseys are designed to be worn on off-road armor such as breast guards and headbands.
SPORT RIDING JACKET-
Sports jackets are made of durable leather or fabric and contain protective materials and extended cushioning for protection. The best sports motorcycle jacket for motorbikes are those that fit well and have an aerodynamic design for high speed and mobility on the bike. Usually, these jackets are made of high-quality materials and are thoroughly tested for optimum performance.
LEATHER RIDING JACKET-
The best leather motorcycle riding jacket offers comfort, style, and security. A motorcycle leather jacket that is better than any material protects you from the rashes from slipping on the road. Usually made of cowhide, but some also use alternative materials such as goatskin or kangaroo skin. This more exotic skin type is thinner and softer, but at the same time, it lasts longer. Perforated leather improves ventilation in hot weather and creates a compromise between leather protection and textile comfort.
Read Also: Best Motorcycle Knee Guards For Riders in India
These are the 10 best motorcycle jackets in terms of look, safety, and comfort.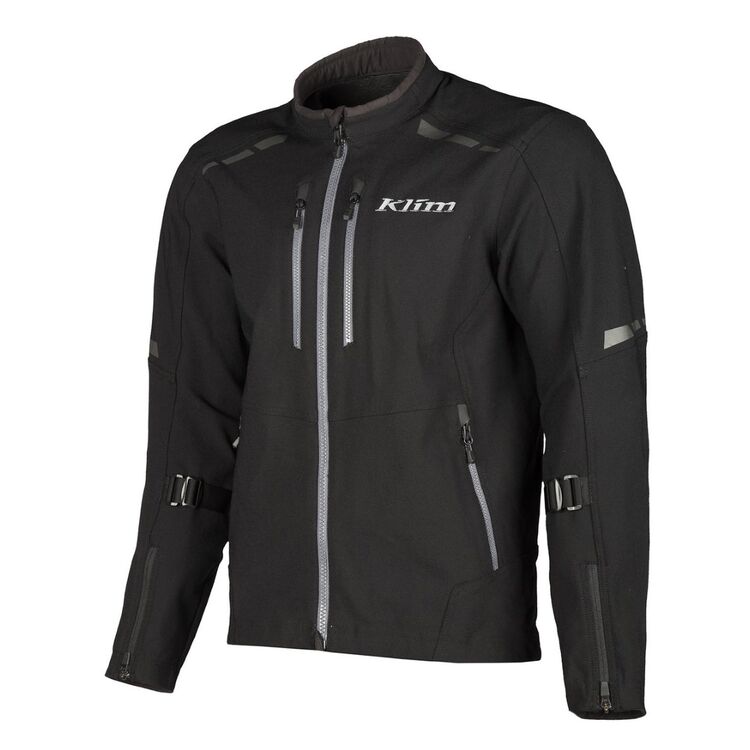 Color – Black, Grey, Asphalt/Hi-Viz Yellow, Olive/Red | Price – 399$
The Klim Marrakesh Motorcycle Riding Jackets are ready to wear and use in the hottest climate. To balance ventilation and durability, the Marrakech jacket uses a tightly woven Micromes carbonite material with a 4-way stretch and a Cordura 1000D impact zone. Although this jacket is tough enough to handle anything that can be in a thrill, this Micro-Mesh material uses a semi-open weave to allow airflow to pass through the entire body. The material is also hydrophobically treated to ensure the highest possible water resistance.
Features:
D3O Level 1 shoulder, back armor, and elbow included
Full YKK zippers, Zippered wrist gussets
Adjustable forearm straps, Moisture-wicking mesh liner
Brushed micro-polyester at collar and cuffs for comfort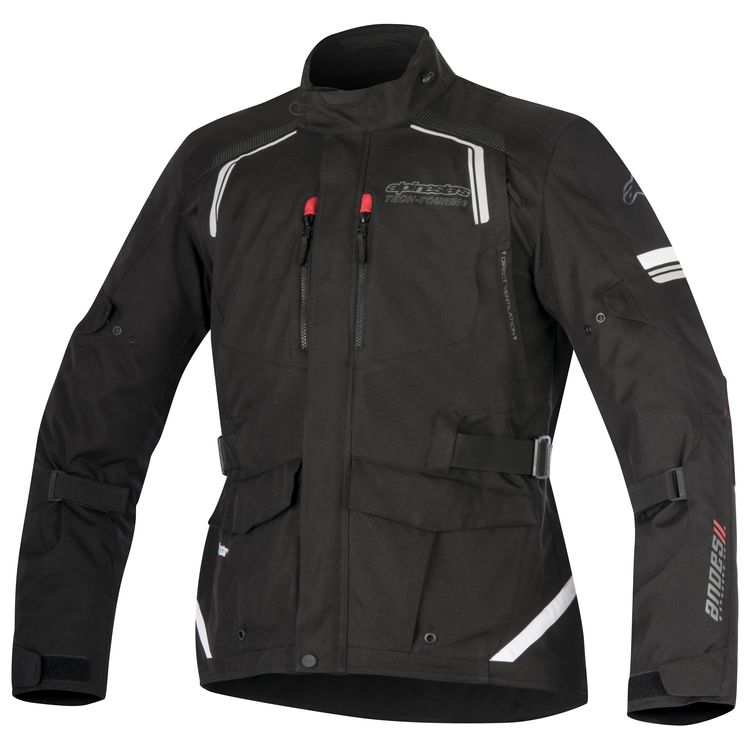 Color – Black, Camo/Red, Fluo Yellow, Military Green | Price – 269$
The Alpinestars Andes V2 Drystar Jacket, which stands on top of the original Andes, takes multi-season functionality to a new level with significantly improved temperature control.
In the case of limited ventilation, which only transfers heat and moisture through the Drystar membrane (and is limited to 3 cold seasons), Alpinestars Andes Drystar version 2 Motorcycle Riding Jackets incorporates a highly efficient direct ventilation system that helps to achieve 4 seasons real adaptability for adventure and touring riders
Features:
External Zipped outer pocket for safe storage for mobile or documents.
Pre-cut sleeves with accordion stretch plates at the elbows
The Reflective graphics and reflective logos enhance the rider's visibility in different lighting conditions
Zippered direct ventilation system (DVS) with air inlet and outlet into the chest and back exhaust ports
Internal impact protection provided by CE certified detachable elbow and shoulder protectors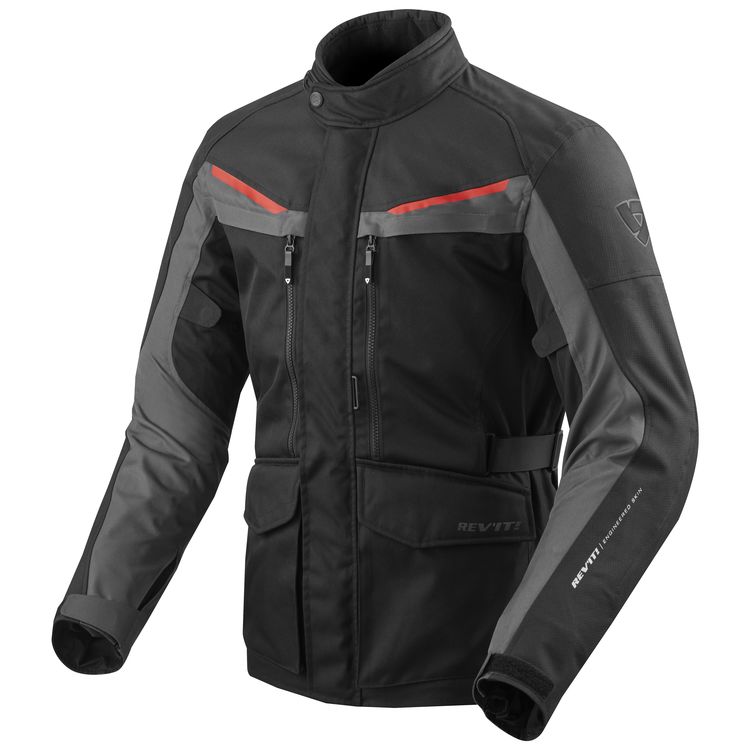 Color – Black/Anthracite, Black/Neon Yellow, Sand/Black, Silver/Blue | Price – 299$
A really good jacket is not necessarily expensive and the third version of the REV'IT Safari jacket is an example. With a waterproof Hydratex® film and a removable thermal liner, you have a jacket that is ready for most weather conditions. The multiple vents on the zipper also help cool off during hot summer days.
Rugged SEEFLEX shoulder and elbow protectors combined with 600D Ripstop stitching give you a good level of protection and you can also extend this protection if you find a back pocket where you can insert gasket SEESOFT ™ protection.
Features:
Waterproof Hydratex® membrane that breathes
SEEFLEX™ protection on shoulders and elbows
Back pocket for SEESOFT™ RV (sold separately)
Zip to attach to trousers
Adjustable fit in the waist and arms
Reflective strips for better visibility in the dark
VCS front zipper, air outlet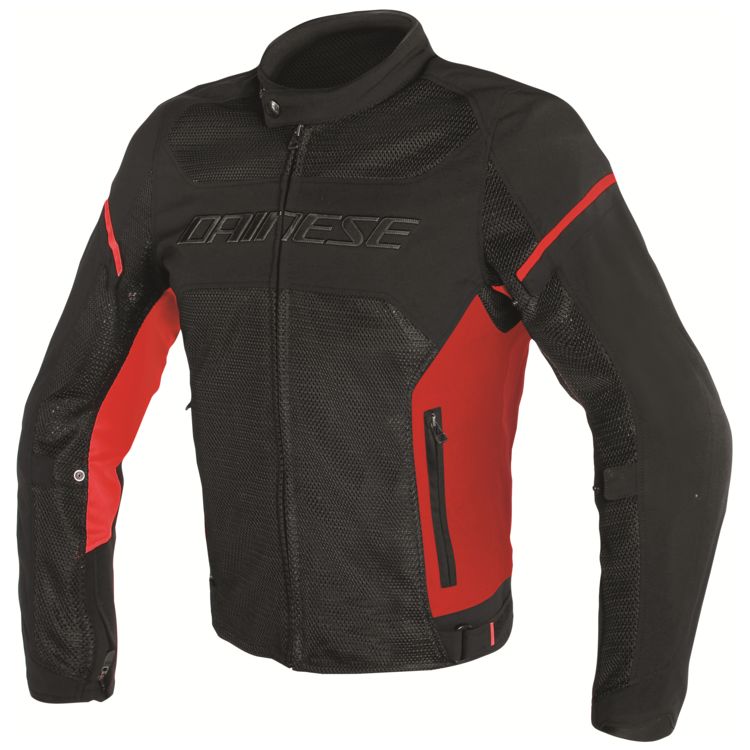 Color – Black, White, Red, Fluo Yellow | Price – 249$
The perfect Mesh riding jacket. Dainese Air Frame D1 jacket combines all the features needed for a daily summer jacket, but fitting and trim can only be offered by Dainese. A giant mask pierces the QuickDry fabric frame to create maximum airflow during bad weather And this jacket's synthetic fences are standard on the sleeves and there is a pocket for an extra back protector as well.
Features:
2 outer pockets, Reflective inserts, 1 inner pocket
Removable windproof lining, breathable lining, and perforated sanitary fabric
Neck, waist, and wrist adjustments
Anti-floating sleeve adjustment
Jacket-trousers fastening system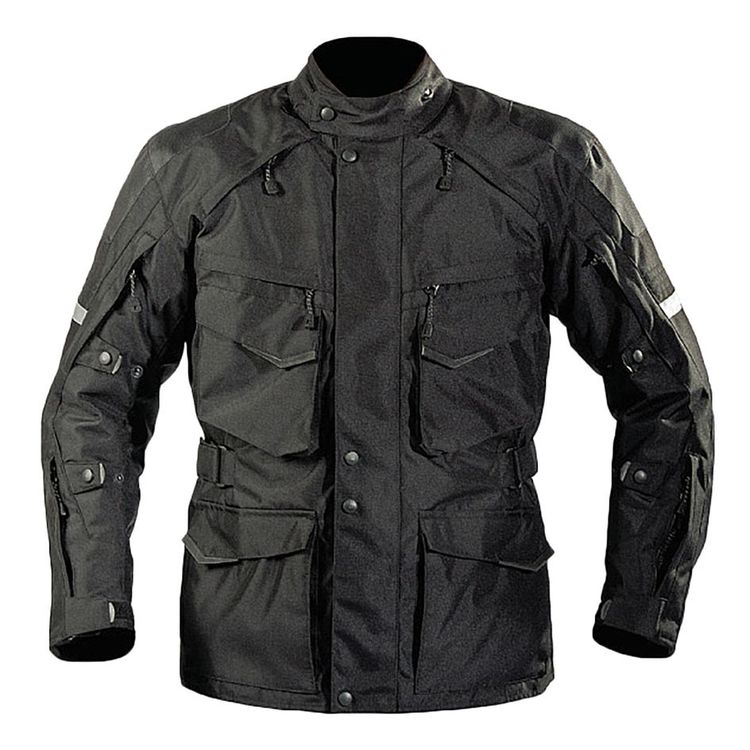 Color – Black, Grey, Sand | Price – 179$
When you ride on a world tour or just across the country, motonation pursang is the best riding jacket for you. This motonation pursang jacket pursang contains both a removable thermal layer and a removable reis waterproof layer that seals between the outer shell and the thermal layer, so you are ready, regardless of the weather.
The hook and fuse provide wind and water interruption by closing the ykk double-sided zipper. Neoprene is used for necklaces and cufflinks for comfort. Ready to drive? The motonation pursang jacket is something you will strive for again and again.
Features:
2 large rear zip open lateral vents
100% polyester anti-bacterial mesh lining
Features a removable and washable thermal liner
2-way, heavy-duty YKK entry zipper
adjustable hook and loop waist strap
Double-sleeved buttons are used on each arm for maximum comfort
Removable protective armor with CE approval with double resistance to elbows and shoulders
Read Also: Top 9 Best Motorcycle Bluetooth Handsets in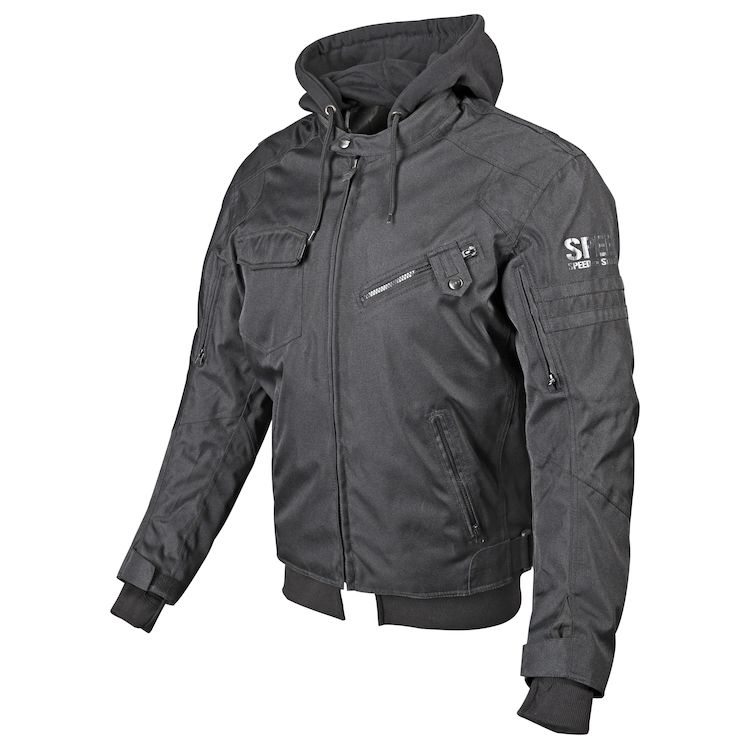 Color – Black | Price – 199$
"Speed ​​and Strength Off The Chain 2.0" Jacket is a multifunctional Motorcycle Riding Jacket that goes well beyond the rider, combining everyday style with good protection and performing well, no matter what you ride.
The Off The Chain 2.0 jacket even includes a hidden pocket to help you avoid making your stuff weird.
Features:
Water-resistant AR-600 frame
CE Level 1 Removable Vault shoulder and elbow protectors
Removable Vault CE Level 1 spine protector
Removable cotton poly hooded liner, Reflective trim
Concealed carry pocket, Shoulder expansion gussets
Speed Zip controlled ventilation, Lockdown waist adjuster
Microfiber-lined collar and cuffs
Belt loops for pant attachment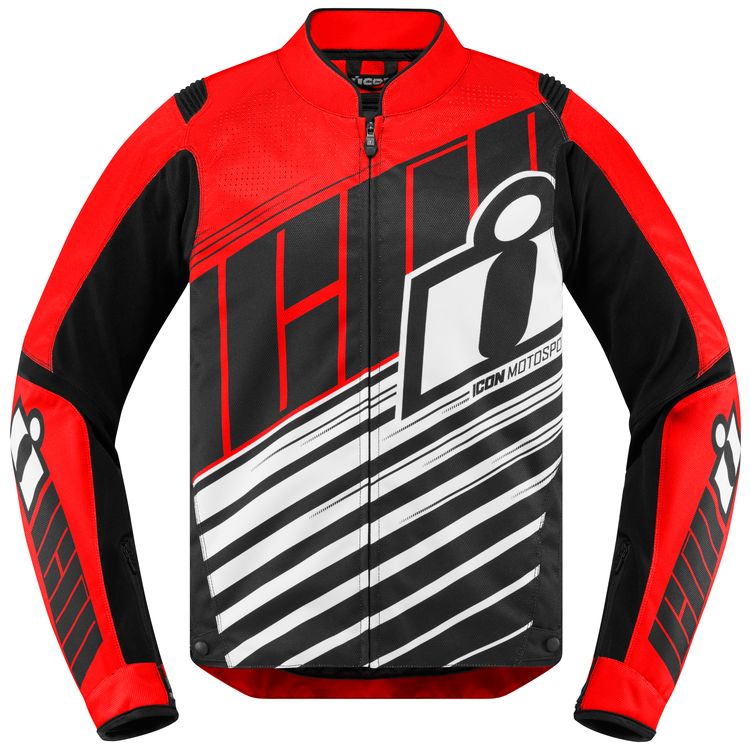 Color – Blue, Red, Hi-Viz | Price – 195$
The Icon Overlord SB2 jacket has a robust fabric designed for strong attack fitting. The front curved grips include D3O impact protection, including D3O rear fenders. Additional driver-centered parts include zippers, vents designed for better airflow, and a multi-layer coating that can be removed when the temperature is needed.
Features:
Icon Attack Fit
Durable textile chassis
Removable D3O CE certified back, elbow and shoulder armor
Sublimated graphics
Insulated vest liner
Vented cuff
Integrated flex zones
Color – Black, White/Red, Black/Fluo Red, Black/White/Fluo Yellow | Price – 367$
The GP Plus R Airflow line is engraved on the same 1.3mm cowhide leather and is used for Alpinestars racing apparel. The GP Plus R Air V2 perforated leather jacket is designed with a much more strategic stretch panel than its predecessor, making the jacket much more versatile and comfortable without compromising on safety.
Features:
High-strength 1.3mm multi-sheet leather texture
The Shoulder protection features an advanced cast TPU guard layered under the outer fabric
Modern TPU shoulder pads are covered under the outer fabric
Optional chest and back pockets for use
Perforated soft panels are integrated into the main body and sleeve for a better fit
Combination of buttons and zippers for a safe and customized fit
Soft 3D mesh collar construction plus 3D mesh cuff edging
Mesh liner construction for improved breathability, comfort, and ventilation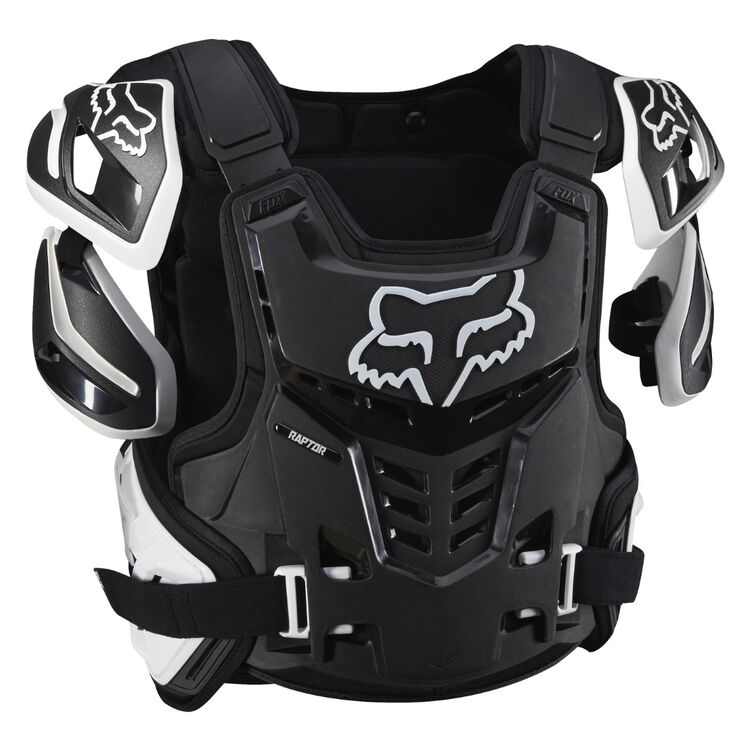 Color – Black, Orange, Navy Blue | Price – 199$
The Raptor Vest provides complete perch protection and unrestricted mobility. It has plastic side panels all over the body, an extended lower back, and total flow.
The Raptor is unmatched when it comes to coverage and performance, providing high confidence when on the track or trail.
Features:
Adjustable and removable shoulder and bicep coverage
Neck brace compatible with adjustable front plate
Integrated buckle system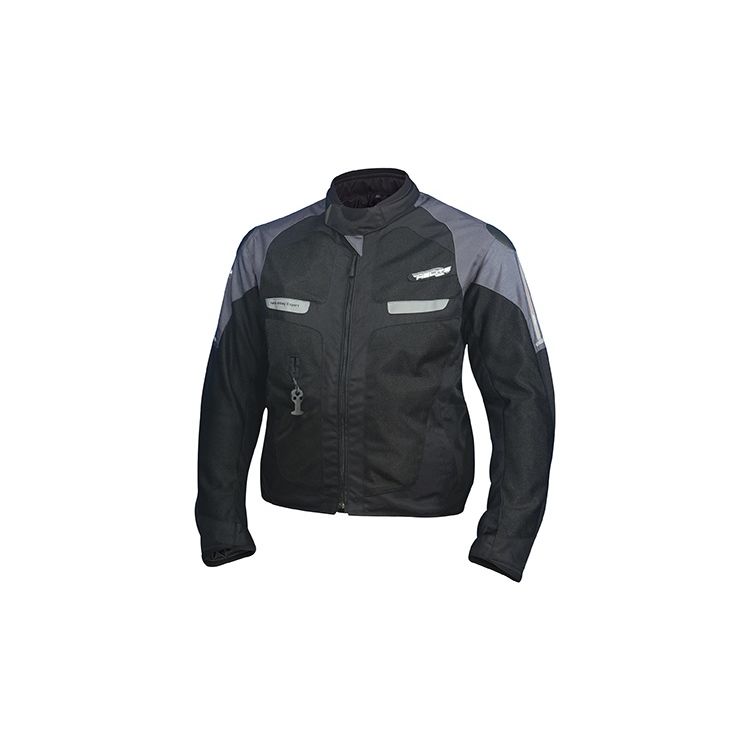 Color – Black, Hi-Viz Yellow | Price – 939$
Stay protected, even when the temperature rises, with the Helite Free Airbag. The ventilated Helite Free Air jacket is equipped with the patented Turtle AirBag technology Jacket. It has a Cordura 600D exterior with mesh panels for maximum airflow.
The free airbag jacket has a rain-to-rain lining that can be removed on cold and wet days while riding. The fleece-covered cloak has no connection points. The jacket has CE-certified shoulder and elbow covers and SAS-TEC CE 2 back protection.
Features:
Airbag fully inflates in less than 0.1 seconds
Removable waterproof liner
Retro-reflective piping at the front, back, and arms
Abrasion-resistant 600D Cordura
Comfortable neck, Mesh panels
Zippered cuffs with strap adjustment
1 60cc CO2 cartridge and 1 lanyard included
CE Level 1 shoulder and elbow armor
---
Final Thoughts
Our selection of the best motorcycle jackets is REV'IT! Safari 3 Jacket. It offers the best collision protection technology out there and also has leather soft enough and ventilated enough to keep it cool. Safety is a top priority on this list, and it's hard to beat this REV'IT! jacket.
---
Advantages of Motorcycle Jackets!
Take care of yourself. It is important to wear a jacket even in summer. Shorts and t-shirts do not provide you with better protection in the case of an accident. Whether it's cold or hot weather, the best motorcycle protection jacket will protect your body from injury.
Comfortable at every time. A valuable motorcycle jacket gives you an extra layer of weather protection. If it's cold outside, the jacket keeps you warm. When it rains, it keeps you dry.
Be smart. Leather jackets are often considered the most fashionable for bikers, but you can also go for a sporty look by choosing stylish Motorcycle Jackets.
Finding the best motorcycle jacket for the trip means getting to know yourself, exploring product features, and delving deeper into the features, styling, and safety features available. Getting the right motorcycle jacket to look good while still riding can be quick and safe