Our reviews are created to assist you in getting the absolute finest motorcycle outfit for your budget, whether you're looking for new Dainese Textile Jackets or any other motorcycle gear. We will review it today to help you decide whether the Dainese Estrema Air Textile Jacket is the correct choice for you.
Dainese Estrema Air Jacket Details
Another fabric/mesh jacket variation is the Dainese Estrema Air Jacket. This sport-cut jacket has all your armor choices, including a back hump. Included is a wind liner.
This jacket's main shell is made primarily of flow-through mesh material, making it ideal for mild to hot summer days. The jacket's other sections are made of a variety of materials. There is a sizable amount of stretchy fabric. This sport-cut jacket moves much more quickly on you because it is made of stretch material rather than all non-stretch fabrics.
The elbows and shoulders were covered in very durable material for the armor. Usually, race suits and jackets are made of solid plastic and foam. To provide excellent coverage, the elbow armor reaches down the forearm. This jacket has pockets incorporated into the interior liner for optional back and breast armor. The two back pads described below can fit in the back armor pocket.
We advise you to choose the Pro-Armor unit because it allows air to pass through it for a summer style like this. Additionally, you can add chest protection. We would also suggest the Pro-Armor unit for optimal airflow for the chest.
It is a FULLY ARMORED jacket because it contains the entire armor set. Last but not least, a speed hump can be seen on the back of this model. It is a speed hump that has been "abbreviated" to make it more usable in daily life. It is smaller than the race humps you see on race suits and is constructed of fabric components.
This jacket has a replaceable wind lining but also shines in warm weather. You can use this jacket during other seasons of the year besides the hot summer months because the wind liner is removable and can be used to block the wind on colder days. The wind liner would be preferable to nothing in light rain, even though it isn't "waterproof." You may wear the liner off the bike because it is zippered. It might be helpful if you're traveling and need a "destination" jacket.
Read Also: Dainese Imatra Perforated Women's Racing Suit Review
Features:
Protection:
Removable composite protectors certified to EN 1621.1 Standard on elbows
Removable composite protectors certified to EN 1621.1 Standard on shoulders
Seamless aluminum plates on shoulders
Pocket for optional Double Chest protector (sold separately)
Pocket for G1 or G2 back protector (sold separately)
Ergonomics and Comfort:
High-tenacity mesh fabric
Mugello fabric
Aerodynamic spoiler
Elasticated inserts
Jacket-to-pants fastening system
Lengthened back
Neck adjustment
Waist adjustment
Wrist adjustment
Removable No-Wind liner can be worn separately
Mesh lining
Other Features:
1 inner pocket
2 outer pockets on the front
2 exterior pockets on the No-Wind liner
Reflective inserts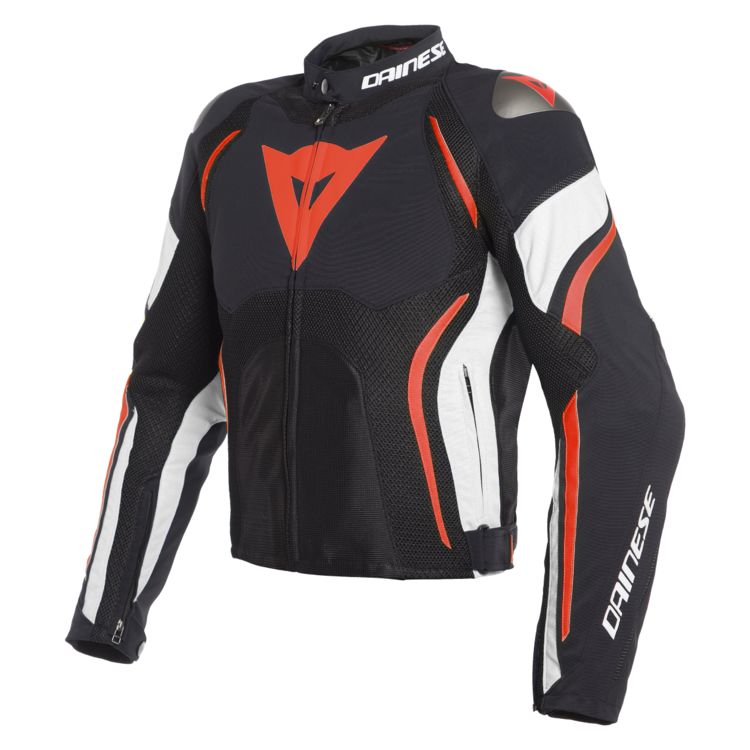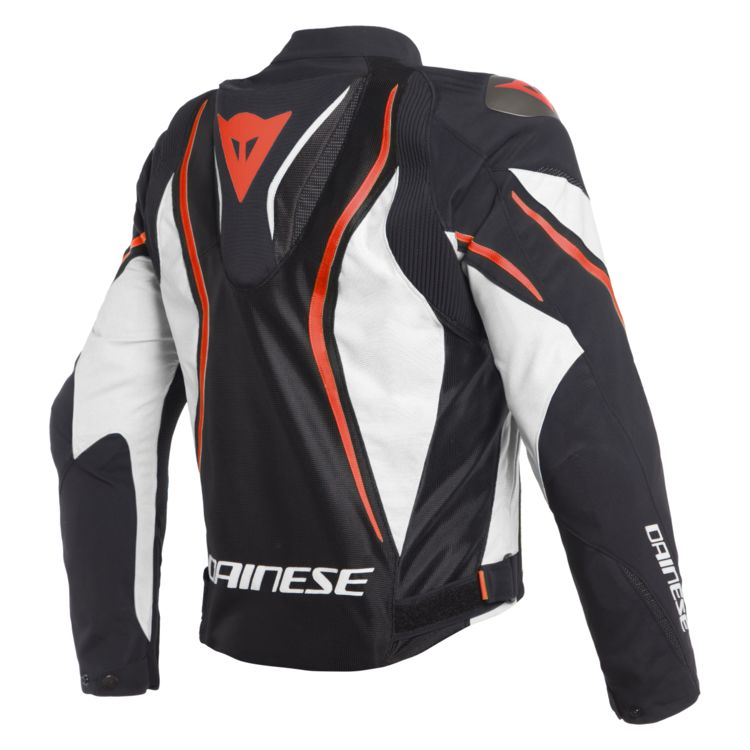 Conclusion
To assist you in selecting if this is the best Dainese Textile Jackets for you, we have thoroughly reviewed the defining features of the Dainese Estrema Air Jacket. To truly understand what it's like to own and use a Dainese Estrema Air Jacket, take your time to read our reviews.
FAQs
How Good Was the Dainese Estrema Air Jacket?
The style and appearance of the Dainese Estrema Air Jacket are based on premium leather coats. As a result, a breathable, vented textile jacket with a sporty style is created.
What Protection is used in This Jacket?
It has CE-rated armor at the elbows and shoulders to soak up impacts, with the option of adding chest and back protectors to complete the protection.