A thin, self-contained wearable airbag vest called Tech-Air 5 is made to be worn underneath almost any clothing. The system offers the rider's shoulders, which are crucial in motorcycle accidents, as well as the chest, ribs, and complete back, unparalleled upper body protection.
The Tech-Air 5 Airbag System provides the broadest protection of any motorcycle airbag on the market. In this Alpinestars Tech-Air 5 Review, let's see what this jacket offers.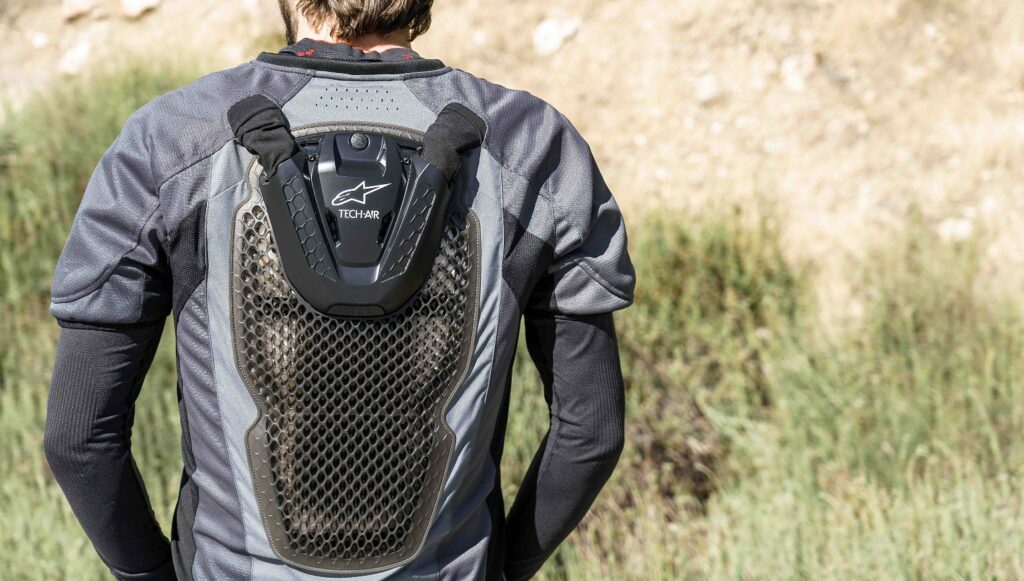 Read Also: Rynox tornado pro 4 jacket orange | best motorcycle jacket
Alpinestars Tech-Air 5 Review Details 
The Alpinestars Tech-Air 5 airbag vest has a built-in "passive" central back protector, and the Airbag Control Unit is located in the hump on top of the back protector (see Trigger technique). Three LEDs (red/amber/green) are located on a panel to the right of the bottom of the main zip and serve as the vest's operational status indicators.
The Tech-Air 5 extends onto the upper arms down to biceps level when inflated, protecting the chest, back, and sides of the ribs (which Alpinestars claim no other airbag product covers) (another area of coverage that appears to be unique to Alpinestars).
Owners of the Tech-Air 5 can download an iOS or Android app to their smartphone and connect through Bluetooth to gain access to various features, such as monitoring the vest's operating status, checking the internal battery level, tracking their movements using GPS, and updating the software.
The airbag system is said to have been tested in accordance with EN 1621-4:2013, which is the specification for mechanically-activated air vests. In contrast, the passive back protector is said to fulfill the highest Level 2 criteria of EN 1621-2:2014. (ie products where a lanyard is attached to the bike to trigger the airbag if the rider leaves it).
It is because there isn't yet a standard for electronically-activated airbags. Still, Alpinestars has complied with PPE legislation and employed the proper standards and other methods to demonstrate the Tech-Air 5's capabilities to convince the certification organization SGS to approve the gear.
Apertures are incorporated into the passive back protector's design, and ventilation and spacer materials are used in the fabrics. Together, these factors should encourage airflow around the body, allowing perspiration to escape and allowing airflow from an outer jacket's ventilation points to achieve the user.
The Tech-Air 5 vest is exceptionally pleasant both on and off the bike. The battery is reportedly sufficient for up to 30 hours of use, but if you need to recharge it, you can find the power outlet hidden on the Airbag Control Unit, located between the shoulder blades. The first time you try to connect the included AC charging unit connector, it can be a little tricky, but after you figure it out, there shouldn't be any problems.
Alpinestars Tech-Air 5 Features
Electronics System:
Three gyroscopes and three accelerometers are part of the six triaxial integrated sensors that make up the active electronic system.
An AI-powered crash algorithm is used to precisely monitor when to deploy the airbag in the case of a collision.
After a full charge with a micro USB charger, the riding time is 30 hours.
Bluetooth and app compatibility
Both race and street are useable
Airbag System:
Includes a whole back, shoulders, chest, and ribs.
Maximum inflation time of 20–40 ms depends on airbag size capacity
95 percent less impact force than a passive protector
Includes argon gas canisters
A highly breathable back protector
Operation:
Vest with zipper and magnetic flap closure
Integral LED display provides operational status information
Alpinestars Tech-Air 5 Review – Pros and Cons
Pros: 
Upper arms are covered extensively
Automatically repositions when the zip is closed
No yearly or monthly fees; free system updates
Cons: 
Sometimes Bluetooth connectivity issues while using an app to connect the vest to the phone
Not user serviceable and expensive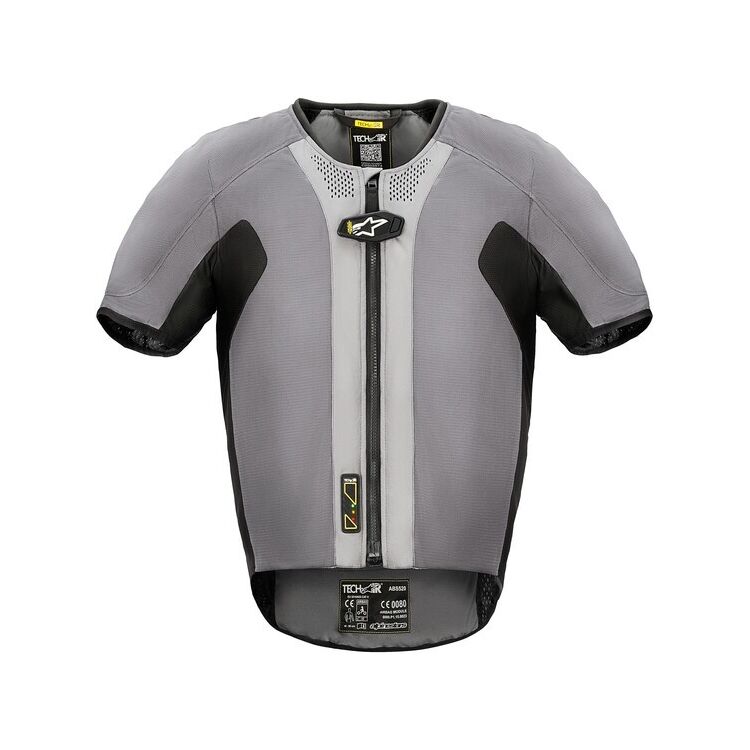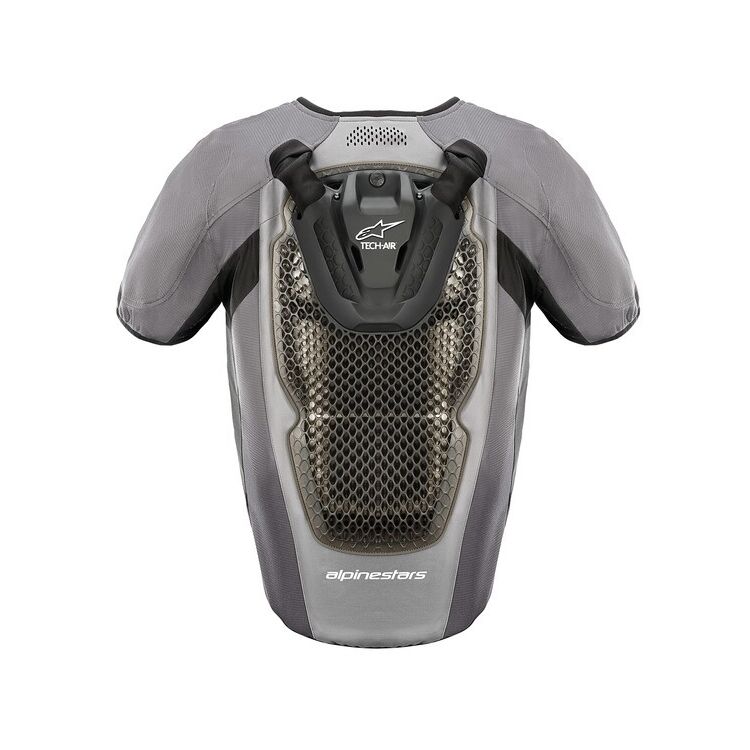 Conclusion
We fully advise every motorcycle rider to use an airbag vest! An airbag vest is not a replacement for proficient riding and considerate driving. We still require the highest roadcraft and riding abilities.
On public roads, we must still drive responsibly and within our capabilities. We must continue to drive as though all other motorists are out to get us.
None of the above can be replaced by the Alpinestars Tech-Air 5. If other road users or we make a mistake, it might prevent us from suffering severe injuries. We can confirm that the Alpinestars Tech-Air 5's technology is effective. We hope you like our Alpinestars Tech-Air 5 Review.
FAQs
How does the Tech-Air 5 work?
Three accelerometers and three gyroscopes are used by the Tech-Air 5 as sensors to provide information to an algorithm in the ECU that checks for data that would suggest an accident has happened.
How should the Tech Air 5 fit?
For the Tech-Air 5 vest to function and deploy effectively, Alpinestars advises that any jacket worn must have four centimeters of extra room around the user's chest.
Can I use Tech-Air 5 on track?
The Tech-Air 5 has been specifically created to provide the most extensive coverage to protect motorcycle riders' shoulders, chest, ribs, and full back on the road and track.