Motorcycles have been in great demand recently, and it's easy to see why. When it comes to vehicle types, more and more riders are opting for motorcycles since they provide several benefits, including more parking alternatives, better gas mileage, and a higher ability to keep their value. If you do not know what a GPS tracker is or how to use one, continue reading this post. We'll explain all you need to know about Motorcycle GPS tracker.
There is just one major issue that motorcycle owners face far more frequently than automobile owners: motorcycle theft.
It might be difficult to respond quickly enough to prevent a robbery from happening. So instead, you should think about placing a GPS on your bike with a specialized motorcycle GPS tracker system. This comprehensive anti-theft system might answer all of your difficulties and concerns.
Read Also: Tips and Tricks for Night-Time Riding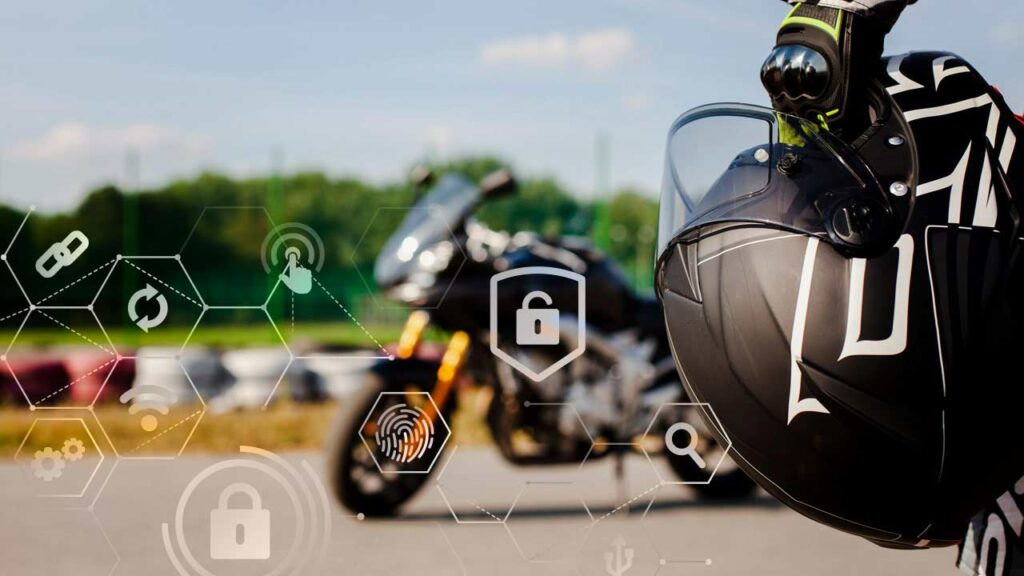 1. High-Tech Satellite Technology
Let's start with the basics and learn about the many alarm trackers available in the anti-theft motorbike sector.
Satellite technology is used in the most dependable GPS trackers. As a result, it doesn't need mobile data or WiFi to figure out where it is: a satellite sends a signal to ground radar, then sends it to your GPS gadget.
Satellite-based trackers can broadcast a signal even if the motorbike is moved to a remote location, operating even in areas with poor phone coverage.
Satellite-based trackers are more expensive, but they give more protection because you can track your motorcycle no matter where it is or how poor the phone coverage is.
Alarm trackers are also available on the market. For example, when a bike is moved, they emit a sound comparable to a simple automobile security system. However, keep in mind that these alarm trackers are not as reliable as satellite GPS trackers.
2. Alarm Systems That Are Connected to a Smartphone
GPS tracker devices like Monimoto warn your smartphone when unauthorized movement is detected. With smart key fob technology, any movement while the owner is not there sends off an alarm and alerts the owner to a suspected theft in seconds.
You can also receive a direct phone call for enhanced security when movement is detected. It elaborates attention and alerts the owner when a suspected robbery occurs.
You will not only be advised of the movement but you will also be provided with a link to Google Maps. Thanks to this simple and sophisticated technology, you will be able to view and follow all of your motorcycle's movements, no matter where you are.
3. Low Maintenance
If you've ever used a lefty chain lock on your bike, you're well aware of how time and energy-intensive it can be. But, daily, a GPS tracker will require little to no upkeep.
The first setup is simple and takes no more than 10 minutes. Next, install the appropriate software, put the tracker in your bike (no wiring required), and link the key fob to your keyset.
The tracker is powered by high-capacity batteries and will only need to be changed yearly. Batteries must be changed or replaced every two weeks in some GPS trackers. In addition, the human element accounts for the chance of forgetting to charge the batteries, which adds a possible risk.
Both the tracker and the key fob are both water and dust-resistant. As a result, there is no need to clean or safeguard GPS devices.
4. Safety Proof Against Emergencies
When riding a bike in rural areas with no passers-by or CCTV cameras to rescue you if you crash into an animal or slide off a cliff, many GPS trackers have built-in SOS/panic buttons that allow you to request assistance from the nearest authorities in your area.
5. Lower Insurance Costs
Also, keep in mind that certain insurance companies provide discounts to motorcyclists who utilize a GPS motorbike tracker. Therefore, this might be a terrific alternative if you search for a better insurance offer with enhanced security. In any event, certain companies may require you to install insurance-approved trackers.
6. Last but Not Least, Keep in Mind
As you can see from this post, a motorbike GPS tracker is an excellent solution for any bike owner looking to prevent theft.
It's essential to remember that there are two trackers: alarm and satellite. Low-maintenance GPS trackers may be attached to your smartphone for safe and straightforward anti-theft security.
These trackers function in areas with no phone coverage, giving you a considerably better chance of finding your motorcycle. Although GPS trackers are pricier than other security solutions (chain locks or disc locks), you should seriously consider investing in a high-tech and fail-safe security system.
These trackers can also help you get inexpensive motorcycle insurance as specialized security systems can avoid many theft attempts.
What to Look For When Buying GPS Trackers
Most new motorbike GPS trackers now have technology that works with many mobile and computer operating systems, but you can never be too cautious. Examine the specifics to ensure that your order will not be wasted.
How long does your tracker's battery last?
A 10000mAh battery can keep a charge for several months in some units. On the other hand, smaller batteries last just a few days until they die. Additionally, gadgets with a standby mode conserve more battery power.
How accurate is your GPS tracker?
The top GPS trackers for motorbikes have geo-location technology, providing real-time information on your bike's location and movement.
It happens every 10 seconds on some devices and every minute on others. Remember that anti-theft features are only available on trackers with three-axis accelerometers.
How long will your GPS tracker last?
When your GPS tracker is outside, it's practically as exposed as your motorcycle because it's exposed to all types of weather. Therefore, you'll need a product to survive the elements, including wind, rain, and snow. Look for systems that are both waterproof and capable of operating in harsh environments.
Conclusion
As a result, take caution and select only the best security solutions for your bike. There is no better way to go than to buy yourself a motorcycle GPS tracker, with its simple setup, maintenance, and even insurance benefits.
Some FAQs About Motorcycle GPS Tracker
How do GPS bike trackers work?
A Message appears on the phone, and an alarm on the bike stops the engine's power source, jamming it. The GPS tracking device provides real-time information about the bike's longitude, latitude, and speed.
Is a bike GPS tracker worth it?
Installing a GPS tracker is one of the most significant ways to assure that if your motorbike is stolen, you will have a good chance of recovering it.
Does a GPS tracker reduce motorcycle insurance?
A tracker can help you get back your bike before it's stolen or lost, and if repairs are required, the cost to the insurance will be far lower than the total loss of an unrecovered theft, and so future expenses should be reduced.
Does GPS require internet?
The usage of GPS services does not necessitate an Internet connection. They have inbuilt internet service with a sim card.
Does GPS use a lot of battery?
Except when location services are actively utilized, using GPS consumes no additional power.