When we think about motorcycle gloves, the first picture that comes to mind is of half-finger or fingerless bike gloves from the local sports store. However, this is the worst motorbike glove you can purchase. So let's look at some of the characteristics to look for while choosing the Perfect Riding Gloves.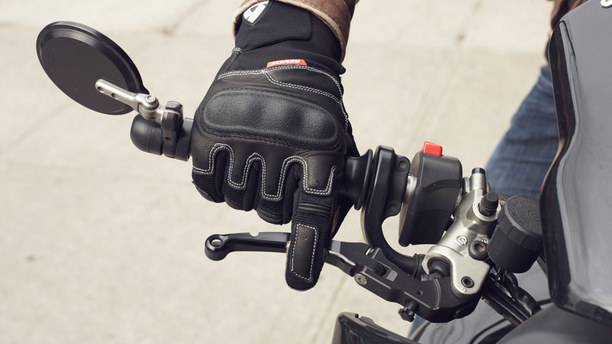 Why Perfect Riding Gloves Importent While Riding
When a motorcyclist is involved in an accident that causes them to slip forward due to speed, anyone's first response would be to use their hands to stop sliding. Hands will almost always be the initial point of contact with the road, no matter how slight the incident. Riding gloves can protect a motorcyclist's hands from cuts and bruises in the event of an accident.
Wearing gloves is important because it protects your fingers and palms. In addition to safety, they also provide coverage and allow better grip on the bike. The handlebars are fitted with an integrated handle that allows you to hold the wheels in your hand and turn the throttle or pull the break at your convenience. To focus, I can give examples from real life. Imagine riding a bike in the rain.
Your hands are full of wet. Assuming you want to turn the pedal quickly, your hand will move, but the handle may fall off and lose the handle. The same goes for the brake, which means you pull the break with your fingers, which means there is no brake that you can calculate if there is anything in front of it.
The best riding gloves offer protection on the surface while also providing comfort inside.
Styles of Motorcycle Gloves to Choose From
Short Cuffs-
Warmer weather calls for short cuff gloves. Most motorcyclists wear short cuff-type gloves on their daily journey across the city. Some people prefer this design to gauntlet gloves for ease and overall appearance.
Gauntlets-
Motorcycle gauntlets protect your forearms as well as your hands. These gloves are ideal for colder weather or when you need the most protection.
Waterproof-
Because the gauntlet shape covers more than just the end of your wrist, waterproof gloves are a no-brainer. These aren't going to be breathable, but they're necessary if you're riding in the rain and want to keep your hands dry.
Heated-
Heated gloves are another pricey option, but they're great for keeping your hands warmer while riding in the cold. Most are battery-operated and will keep your hands warm for a long time. There are also various sorts of riding gloves, and depending on how you ride, where you travel, and your riding style, you'll need to choose the ideal form of motorcycle gloves for you.
What Should You Look for in a Riding Glove?
When selecting a pair of motorcycle gloves, there are several factors to consider. In the following sections, we'll go through the most significant ones. Continue reading!
Fit & finish of Gloves – This is the most vital aspect. Because the hands control essential parts of the motorcycle, such as the accelerator, brakes, and clutch, the gloves must fit properly – neither too loose nor too tight.
Size: When it comes to keeping your body parts covered, size is quite important, as it is with any motorcycle riding safety gear. If the gloves do not fit properly, they are likely to come off on contact, leaving your hands vulnerable to the risks of the road.
External Stitching – External stitching is available on some gloves. From the outside, the stitching on the fingers will be apparent. It allows you to have a more flexible feel for your fingertips when wearing gloves.
Types of Riding Gloves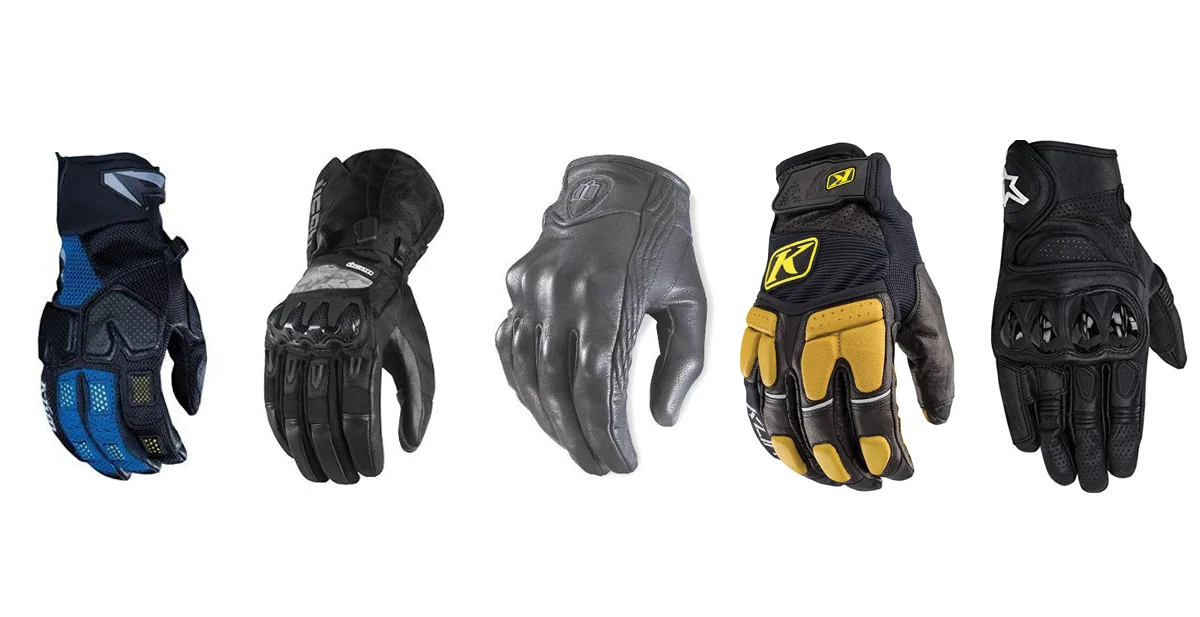 The first layer of protection is the material utilized in the glove's manufacturing. Leather is the greatest since it has excellent anti-abrasion characteristics. Several manufacturers are increasingly adopting exotic materials like carbon fiber, Kevlar, and titanium to improve protection.
Street gloves
Race gloves
Dirt gloves
ADV gloves
Touring gloves
Conclusion for Choosing the Perfect Riding Gloves
Now that you've learned about the many sorts of gloves and what they can do for you and your everyday riding, it's time to put them to use. Now you didn't have any trouble choosing the Perfect Riding Glove.
FAQs Choosing the Perfect Riding Gloves
What are gauntlet motorcycle gloves?
Gauntlet gloves are a form of glove that is longer and covers the wrist.
Are fingerless motorcycle gloves safe?
These are traditional riding gloves with no fingers. In dangerous circumstances, they absorb strikes and preserve the hands.
What are motorcycle gloves made of?
They're built of robust leather or textile layers. The closure should be on the inside, away from the outer wrist's point of contact.