The Spidi Track Wind Racing Suit results from Spidi's racing experience with MotoGP and World Superbike series riders. This tracksuit is made of a 1.2mm-1.3mm thick cowhide with advanced fit technology because it constructs stretch materials, neoprene inserts, and Multitech/Biomechanic/Forcetech protectors. In this blog, we will review the Spidi Track Wind Pro Racing Suit.
Spidi Track Wind Pro Racing Suit Details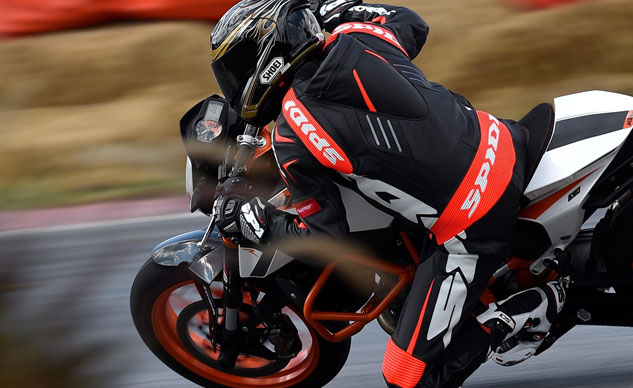 A blend of high-grain cowhide that is 1.1/1.3mm thick makes up the suit's exterior. Elastic flex Tenax Nylon panels that have been selected for their great flexibility and abrasion resistance join the leather panels.
The entire Spidi Track Wind Racing Suit weighs roughly 4.5kg without the back or chest protector. Compared to my previous RST R-16 one-piece leathers, it is lightweight and better equipped.
There are holes in the front of the suit above the waist on both sides of the zip, the rear-mounted aerodynamic hump, and on either side of the inner thighs.
Even the hottest road or track launch is as pleasant as possible, thanks to the significant number of perforations, precise placement, and small size. A surprising amount of air can pass through the textile panels connecting the leather portions of the suit, which adds to the suit's impression of freshness and comfort in temperatures below 30 degrees.
The leathers have Force-Tech detachable shoulder and elbow protection. They are thin enough and flexible enough to not restrict your movement or make you feel unpleasant, and they are CE approved to EN 1621-1:2012.
There is enough in the suit for back and chest protection, but if you decide to use one, consider it when estimating your size.
Additionally, fixed internal hip protectors are built-in. Most significantly, the entire suit has received CE approval following the most recent EU/89/686/ECC Directive.
The Spidi Track Wind Racing Suit is surprisingly cozy for clothing that leans more toward the racing side than anything else. That is one of the most crucial features of a set of leathers, just behind protection. If you're not at ease, it's easier to focus, you'll have a more challenging time getting into position, and your riding will suffer.
An interior liner of breathable material helps keep you comfortable and clean. Small poppers in the cuff, loops, and poppers in the ankle, and small Velcro tabs across the collar keep the liner in place.
Read Also: Alpinestars GP Tech v4 Race Suit For Tech Air Race Review
Features:
Full-grain Italian cowhide leather (1.2-1.3mm)
The racing hump will accommodate optional Hydropack
Removable, washable mesh inner liner with leather-covered Multitech hip protectors
Adjustable height position Multitech knee protectors
CE Force Tech protectors on elbows
CE Biomechanic protectors on shoulders
CE Multitech protectors on hips
Flex Tenax areas in the shoulder, chest, underarm, crotch, and calf areas for a perfect fit
Pocket for optional Warrior Back Protector (Lev.1 or Lev.2)
Pocket for optional Warrior Chest Protector
Clarino inserts on the neck area
Neoprene inserts on neck and wrist area
High-Flow vents on shoulders and back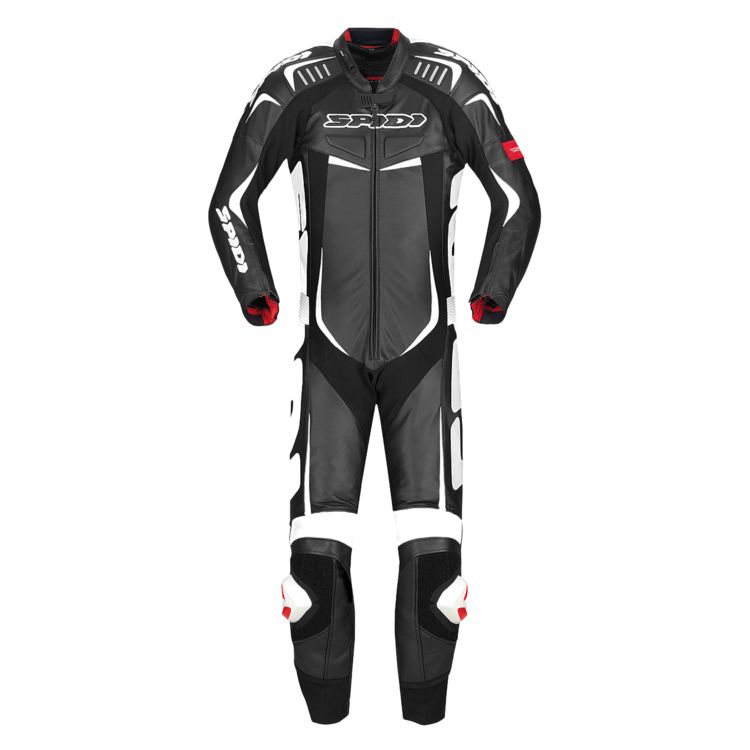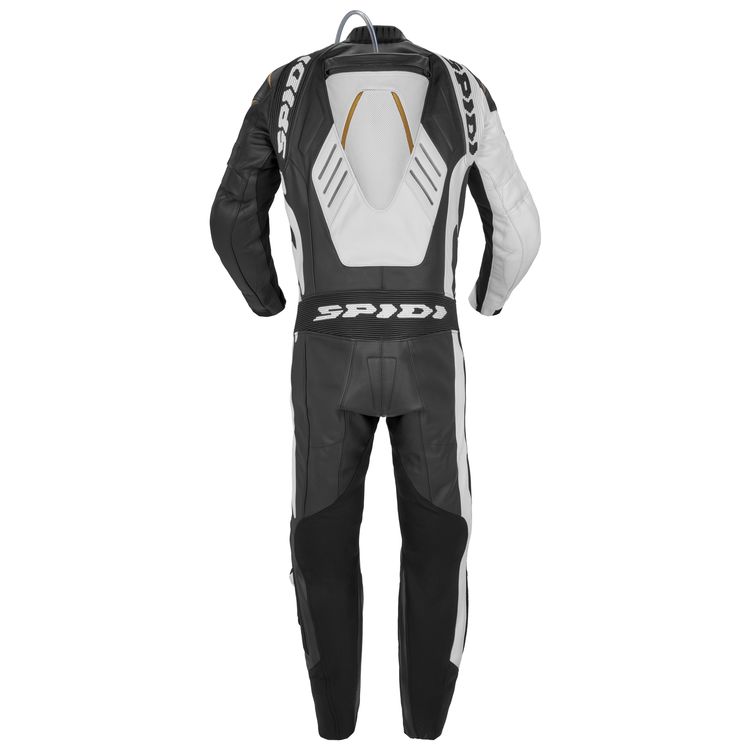 Spidi Track Wind Pro Racing Suit Pros & Cons
It has Full grain Italian cowhide leather (1.2-1.3mm)
It has CE Force Tech protectors on elbows, Biomechanic protectors on shoulders, and Multitech protectors on hips.
Conclusion
You must consider this option from Spidi if you're searching for a suit that will function both on and off the track, with all the characteristics of a top-spec race suit and none of the unnecessary cost. It looks fantastic, is incredibly well made, and is incredibly comfortable. We hope you like our review of Spidi Track Wind Racing Suit.
FAQs
How Good is the Spidi Track Wind Pro Racing Suit?
Any level of motorcycle racing, track day riding, or street riding will benefit from the performance and protection offered by this race suit.
What Protection Used in This Suit?
CE Certified protectors are found in the shoulders, elbows, hips, and knees/shins. This suit is compatible with the Spidi Warrior Chest Protector and Warrior Back Insert.