The Kathmandu is a solid jacket for professional Adventure Touring, with plenty of features to impress even the most discerning rider. Keep reading this post; we go through all details about Firstgear Kathmandu Jacket.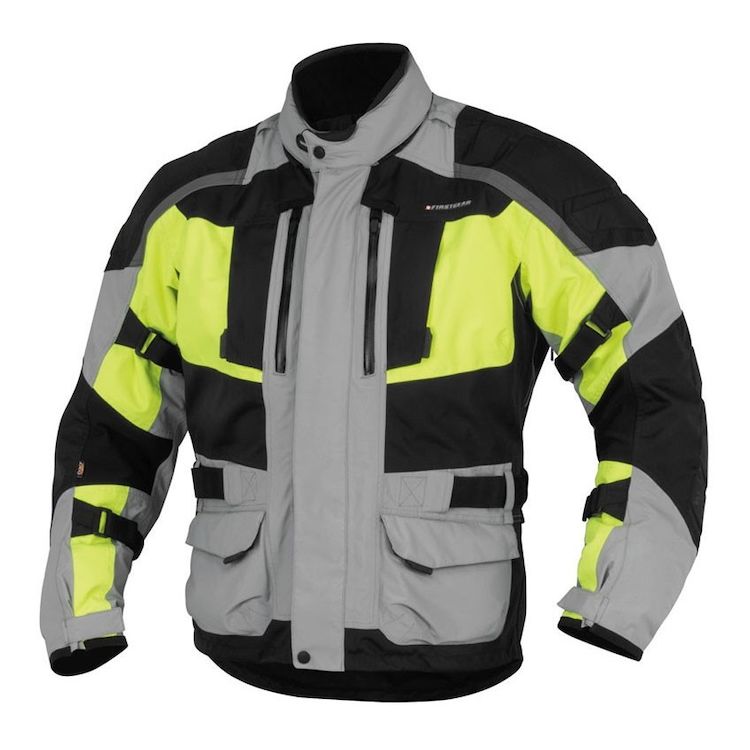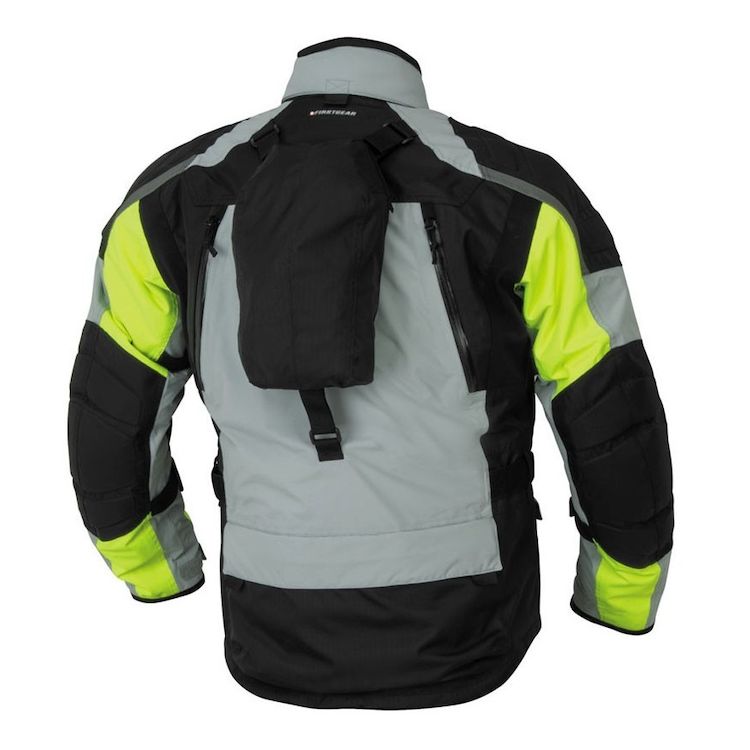 Firstgear Kathmandu Jacket Review: Product details and Quality
The Kathmandu Jacket's flexibility allows for a customized fit, with a slider snap with up to 1.5″ of play in the neck and straps at the waist, biceps, and forearms providing a body-hugging fit no matter what base layers you're wearing. Regardless of the climate, the various big vents assist in keeping you cool and comfortable.
The jacket features a breathable and fully waterproof outer shell. It includes a rain hood built into the collar that fits under the helmet.
Purchasing this jacket comes with several advantages, including being ideal for wearing in chilly weather. The best firstgear jacket also has reflective tape on both the front and rear sides and double flap closures. The zippers are of high quality. It has many flapped pockets on the show.
Read Also: Best Motorcycle Riding Jackets Review
Features:
Out-of-the-saddle fit: Athletic, dynamic, and out-of-the-saddle fit.
HYPERTEXT outer shell is waterproof and breathable, made of 420 deniers rip-stop nylon and 300 denier high-density nylon. It is both sturdy and flexible for easy movement.
Adjustable in every way, CE D3O T5 D3O T5 D3O T5 D3O Armor in the shoulders and elbows provides the same level of protection as regular CE foam armor, but it is lighter more flexible, making it more pleasant to wear.
A back pad made of thick EVA foam is supplied.
The collar is fastened with a slider clasp that may be adjusted to 1-1/2″ for a custom fit.
An under-the-helmet rain hood is built into the collar to protect water from streaming down your neck.
A 1.5-liter hydration bladder is featured in the backpack's detachable compartment.
Access to the bladder tube is straightforward because of the front left and suitable restraining loops.
You can achieve optimum airflow with two – 8″ horizontal chest intake vents and two – 9″ armpit intake vents with two – 9″ vertical rear exhaust vents.
A double storm flap front with snap and hook/loop closure covers a #8 YKK Vislon two-way main zipper to keep out the elements.
Dry Pockets – four front flap pockets covered by YKK #5 rubberized zippers on the chest and envelope closing on the bottom pockets – will preserve your belongings dry.
Reflective tape on the front and back improves visibility at night.
With a hook and loop fastening, the waist belt may be adjusted.
Waterproof and breathable stretch material at the elbows and underarms improves flexibility while reducing binding.
The bicep and forearm compression bands may be adjusted to fit you.
The hook and loop fastening on the adjustable cuff allow for a unique fit.
Removable, completely insulated thermal lining with wind-blocking, flexible neoprene cuffs to keep you warm in the winter.
Regardless of whether the liner is in or out, all Firstgear jackets have the same interior pocketing.
10″ complete zipper from jacket to pant; fits easily through liner gateway and connects to overpants
Read Also: Top 10 Best Motorcycle Backpacks
PROS
Excellent to wear in cold weather
Multiple pockets on front with flaps
CONS
Velcro fails with regular use
Conclusion on Firstgear Kathmandu Jacket Review
You'll be relieved to find that the Firstgear Kathmandu Jacket is a 4-season jacket. It is an authentic 4-season adventure motorbike jacket that offers ideal ventilation on hot, sunny summer days.
Two 8-inch vertical chest intake vents and two 9-inch armpit intake vents allow cold air to travel to your upper body within the jacket, while two 9-inch vertical rear output vents remove heated air from the jacket.
Read Also: Best Motorcycle Riding Pants
Our Opinion
You don't have to be concerned if you are caught in rainfall by mistake. The rain hood built into the collar under the helmet will keep the water from flowing down your neck. The slider snap collar fastening used by Firstgear in the Kathmandu adventure jacket provides a customizable fit of up to 1-1.2 inches. You'll also like the extra pockets for keeping your belongings dry in a damp environment.
Another benefit is that all best Firstgear Kathmandu jackets have the same inside pockets – that is, the mobile device pocket is on the left side, chest height, and there is a cargo pocket on the right side that is 12-inches wide and 8-inches deep to accommodate everything you need for your trip ahead.
Check the Latest Price & Features on
FAQs
Is this Jacket Waterproof?
Yes, this jacket has a HYPERTEXT outer shell that is waterproof and breathable, made of 420 deniers rip-stop nylon and 300 denier high-density nylon.
What protection was used on this Jacket?
CE armor in elbows and shoulders, plus an EVA dense foam back pad used for protection.
How Good Is This Jacket?
It's an ADV-touring jacket with all the bells and whistles. The Kathmandu adventure motorbike jacket has characteristics that would delight even the most seasoned riders.