One of the world's largest manufacturers of motorcycle helmets has introduced the SMK helmet line, which is already a complete range but will continue to grow in the coming years, offering products that will become more innovative, technically advanced, safe, and aesthetic.
SMK helmets were designed and engineered in Europe before being manufactured by Studds, a company based in Faridabad, India that produces about five million helmets annually (fiscal 2018) destined for markets around the world. Studds has two factories that take care of all the necessary production processes.
Why We Use SMK Helmet?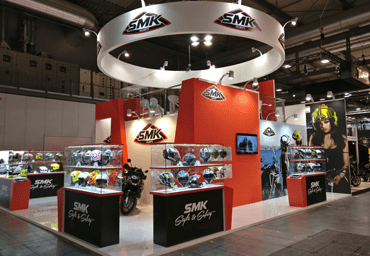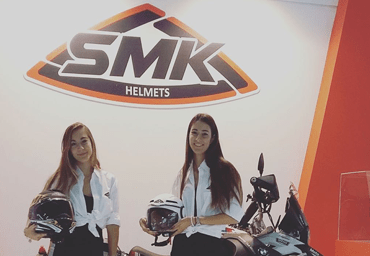 From shells and components for modeling to painting and assembly, let's not forget the state-of-the-art laboratories where SMK helmet are tested for international compatibility.
Our manufacturing facilities have a complete production cycle, which allows strict quality control at every stage from production to delivery. Style and safety is the motto of SMK, which combines Italian design and studds' 35 years of experience in the production of helmets for all motorcyclists.
In the collection of SMK 2017 specials, motorcyclists can find a helmet that best suits not only their bike but also their motorcycle. The entire Twister helmet faces performance, comfort, and safety, which makes it a leader in its field. The flip-up Glide, equipped with double jet and full-face homologation, is practical and functional.
Basically, the dream of any motorcycle helmet is complete with a full-face and jet helmet in one. Thanks to the removable chin strap, the Hybrid, with a double strap and full-face design, is a real helmet for all seasons.
The Jet helmet line consists of five models that are characterized by their best performance and able to meet the growing demand for open helmets, high quality, and fashionable in various styles and varieties. color.
KNOW YOUR HELMET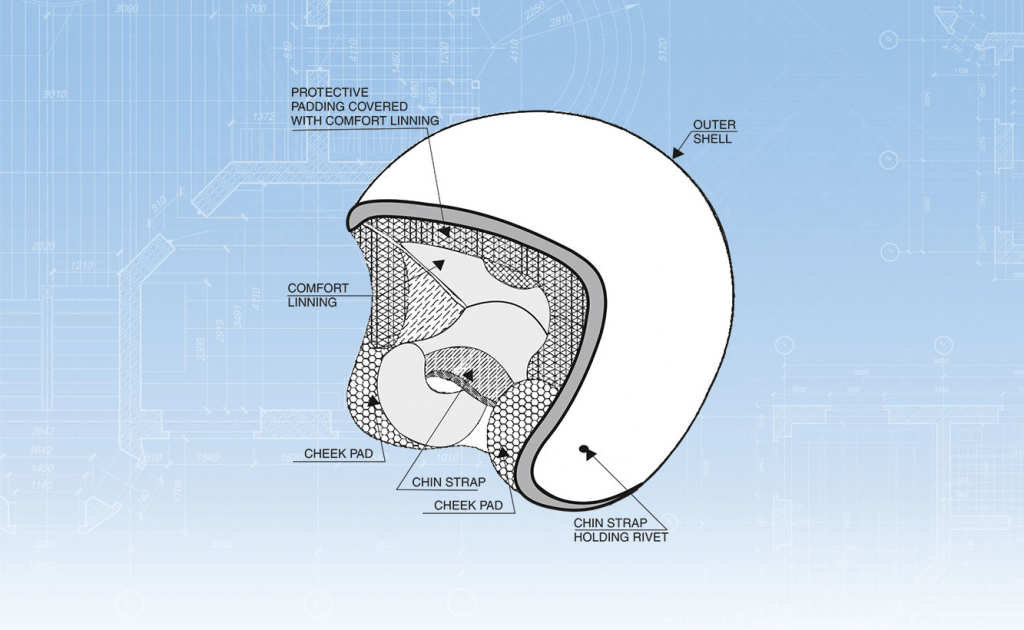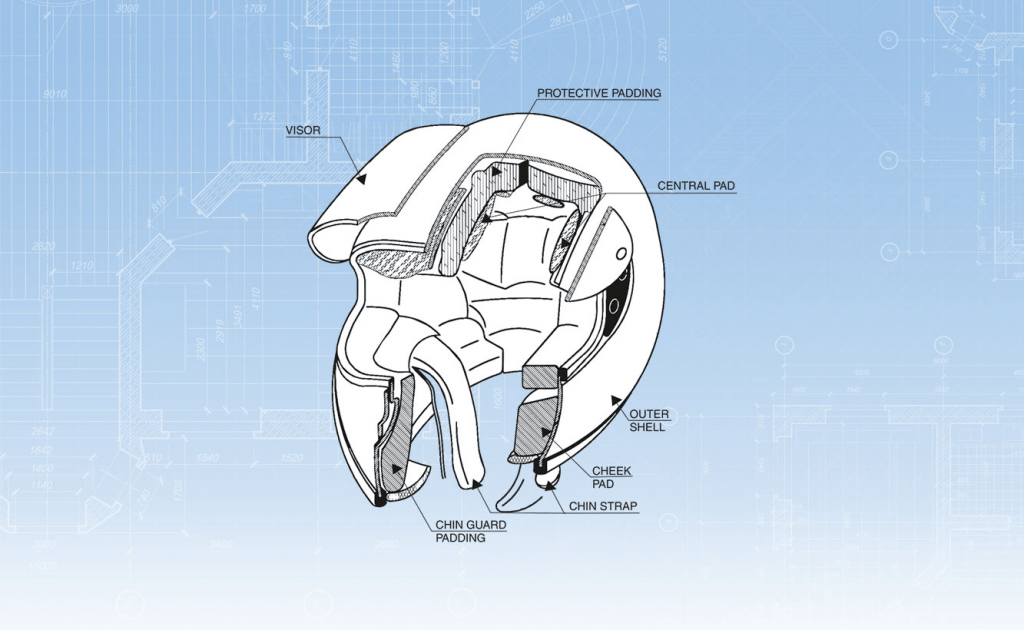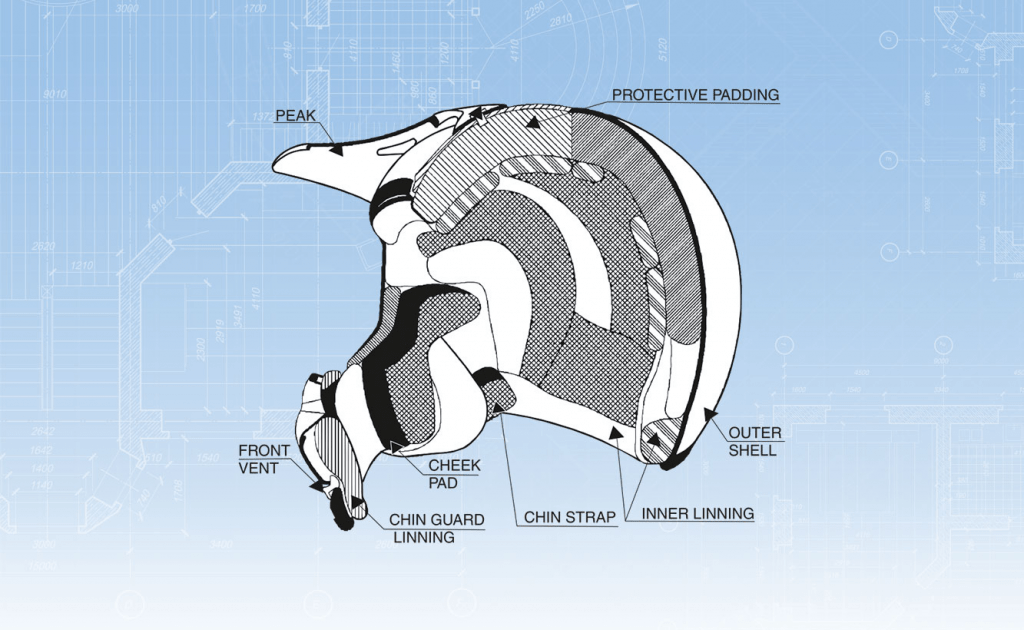 All helmets attempt to protect the user's head by absorbing mechanical energy and protecting against penetration. Their structure and protective capacity are altered in high-energy impacts. Besides their energy-absorption capability, their volume and weight are also important issues, since higher volume and weight increase the injury risk for the user's head and neck. Anatomical helmets adapted to the inner head structure were invented by neurosurgeons at the end of the 20th century.
Also Read: Top Rated Dirt Bike Helmets For Motocross And Off-road Riding
All features of the SMK helmet

Bluetooth: Convenience of connecting your phone or communicating with fellow riders while keeping the focus on the road

Breath Deflector: Deflects fog, due to breath, away from the visor, maintaining rider visibility

Breathable Liner: Movement of air through the liners provides maximum comfort to the rider during extended usage

Channeled Exhausts: Helps in directing hot air within the helmet outwards for rider comfort during extended usage

Chin Air Vents: Provides the rider with fresh breathable air while riding, and easy to talk with other riders

Dual Visor System: Retractable visor, reduces the sun's glare without replacing visors providing safety and comfort while riding

Ece Certified: Internationally accepted, Maximum head injury protection during accidents and other injuries

Hot Air Exhaust: Helps in directing hot air within the helmet outwards for rider comfort during extended usage

Hypoallergenic Liner : Protects rider from allergies or infections arising from continuous contact with damp helmet liners due to extended riding or on hot/rainy days

Multi-Density Eps: Provides maximum all-round head protection during any unfortunate impact

Neck Roll: Additional comfort padding for the neck which is removable and washable, and comfort for the neck

Pinlock Antifog: Patented Pinlock technology for maximum fog resistance, providing maximum visibility and safety to the rider during cold rides

Pj Certified: Dual certification providing maximum protection to the rider when riding Open face or Full face

Quick Release Strap: Ease of operation for the rider or during any unfortunate impact, and can open helmet

Quick Release Visor: Convenience to the rider for changing visors when required, also for clean

Reinforced Strap: Prevents breakage of the strap, providing maximum protection during any unfortunate impact

Removable Washable Liner: Ability to remove and clean the liners for maintaining freshness over time
Scratch Resistant Visor: Protection coated for preventing scratches on visor during regular use, maintaining visibility and safety

Top Air Vents: Provides the rider with fresh air while riding, and give cool air in summers and city rides

Uv Resistant Visor: Specially coated visor prevents UV degradation/fading, maintaining visibility over time

ANTISTATIC MOISTURE CONTROLLED FABRIC: Absorbs and evaporates sweat faster from riders face, increasing comfort during extended usage

Wind Protector: Protects the rider's face from cold winds, preventing discomfort during long rides and providing safety and comfort to the rider's eyes
Shells: Find the perfect fit for any head size
Some SMK Helmet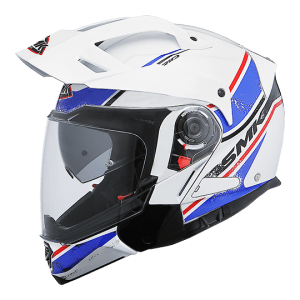 HYBRID EVO by SMK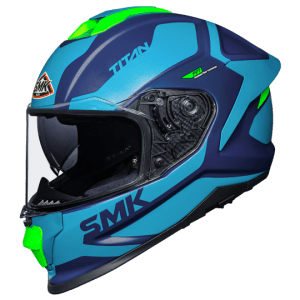 SMK TITAN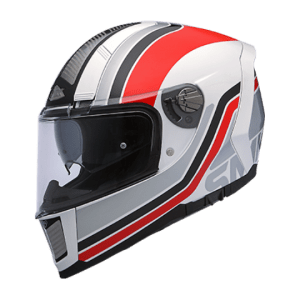 SMK FORCE STEEL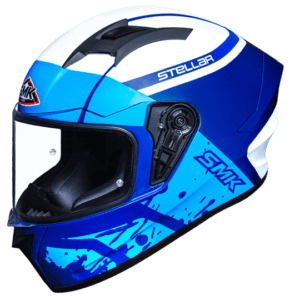 SMK STELLAR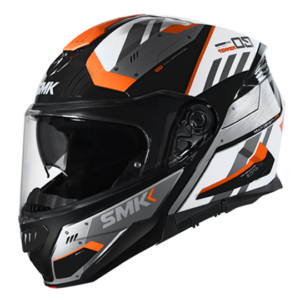 SMK GULLWING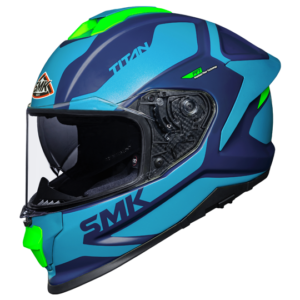 SMK Titan
Email – [email protected]
Official site – SMK helmets
Also, Read – Journey Of Alpinestars
---
Why SMK Helmets are Good
Smk Helmets Comes with 3 Shells Body, Removable Washable Liner, Scratch Resistant Visor, Antistatic Moisture Controlled Fabric Etc.
All features of the SMK helmet
Bluetooth, Breath Deflector, Breathable Liner, Channeled Exhausts, Chin Air Vents, Dual Visor System, Ece Certified, Hot Air Exhaust, Hypoallergenic Liner, Multi-Density Eps, Neck Roll, Pinlock Antifog, Pj Certified, Quick Release Strap.
---