When it comes to motorcycle boots, casual footwear is more than just anti-slip or effective confidence-enhancing protection. Thankfully, motorcycle equipment companies have been manufacturing motorcycles and riding shoes for decades, and technology and safety standards have come a long way back then.
But there are many types of riding. For your convenience, we have compiled this (updated) list of the top bike riders and motorcycle shoes on the market. Whether you are looking for a great range of road accessory accessories, beautiful motorcycle shoes, or a pair of reliable motorcycle helmets, we have it all.
Looking for Action Camera ? Check out our Top 5 Latest Action Camera In India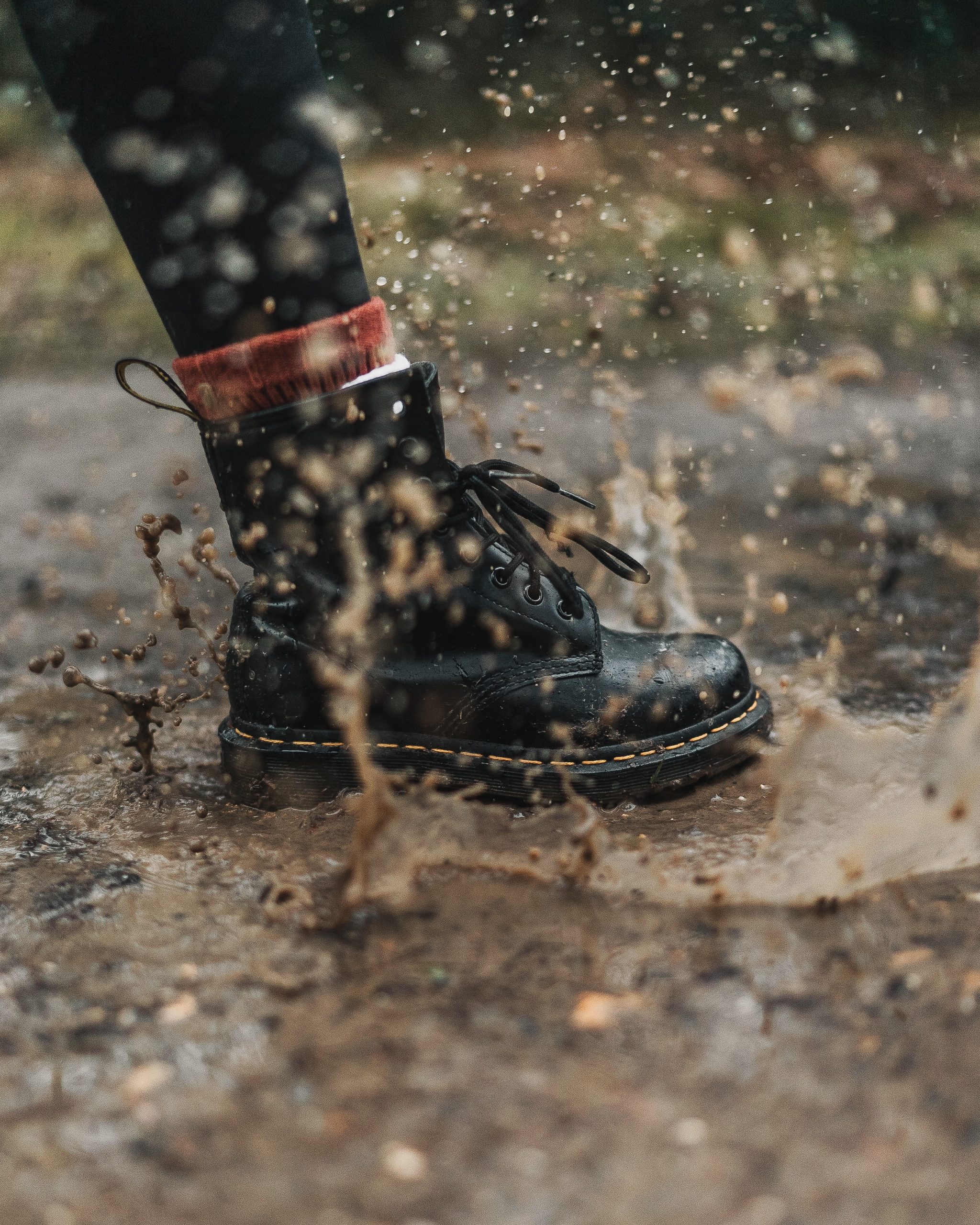 Wearing the best motorcycle boots reflects your attitude towards safety while driving. We all know how important motorcycle helmets, biker jackets, and riding gloves are. But there are those who think that all ordinary boots work like riding boots. However, if you have tried wearing regular shoes/boots while driving, you should keep in mind that lifting gears and road surfaces are not as good in your shoes. In fact, the weakened toes and a thin outer part do not function on the road surface. Wearing shoes while paddling not only protects your feet but also provides protection, comfort, and dryness of your feet with full protection.
contents:
ROYAL ENFIELD EXPLORER TOURING BOOTS
FORMA BOULDER DRY
RYO T-REX
SCOYCO MR001
BBG CALF BOOT
Alpinestars 2104 Air Plus Goretex XCR Boots
---
Royal Enfield Touring motorcycle Boots (full length) are safety shoes for all types of motorcycles. Equipped with long distances, morning trips to the office, and everything in between, these shoes follow you every step of the way.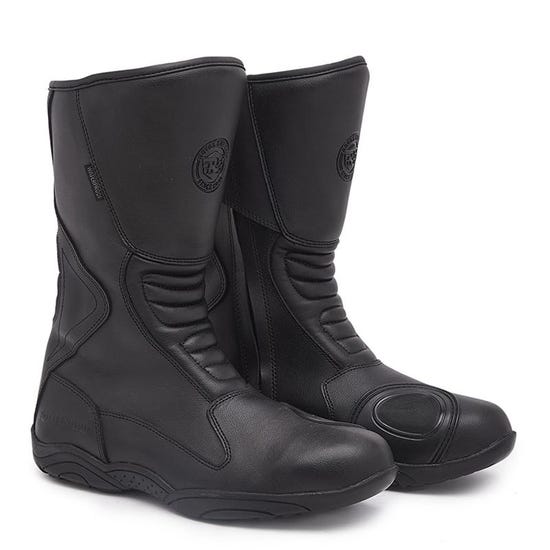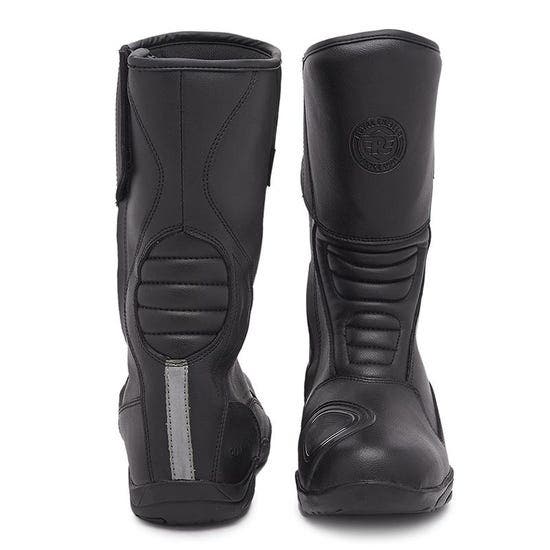 PRODUCT HIGHLIGHTS
Construction: A combination of abrasion-resistant genuine leather and hard-wearing PU coated fabric.
Water Resistance: Waterproof, breathable integrated rain liner and a waterproof gusset inside both the zippers maintain the waterproofing of the boots.
Comfort: Internal contact liner made from soft mesh keeps you dry, cool, and comfortable.
Impact Protection: TPU protectors in heel cup, toe box, and ankle.
Footpeg Support: A metal shank supports the arch of the foot and helps in reducing fatigue.
Sole: TPR antiskid sole gives a sure grip on all surfaces.
ERGONOMIC FEATURES
Increased Visibility: Reflective panels on the rear make the rider more visible in low light conditions.
Shin Bumper: EVA foam bumper on the shin for dual function: Impact deterrent and a distancer for knee guards.
Easy Entry and Exit: Medial side entry zippers (genuine YKK).
Front and back accordion flex zones allow easy flexing of the boots.
Velcro closure on the entry points ensures a snug fit over long-term use.
Gear Shifter Patch: Reinforced gear shifter patch on both sides of the shoe reduces wear-and-tear and lengthens the life of the boots.
WASH AND CARE INSTRUCTIONS
Removable and washable inner sole allows easy maintenance.
---
If you are looking for lightweight off-road motorcycle boots or need new equipment on the trail, forma Boulder shoes are great for a wide range of bikes. Ankle boots have great freedom of movement and look like throw stones like enduro or ADV. The combination of ankle-like polyurethane nylon models and accessories gives you CE-certified protection when you need it, without having to find a bit of plastic on the surface.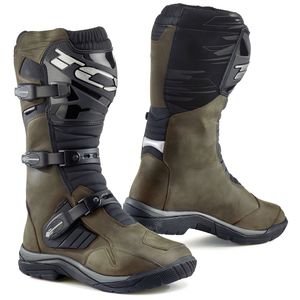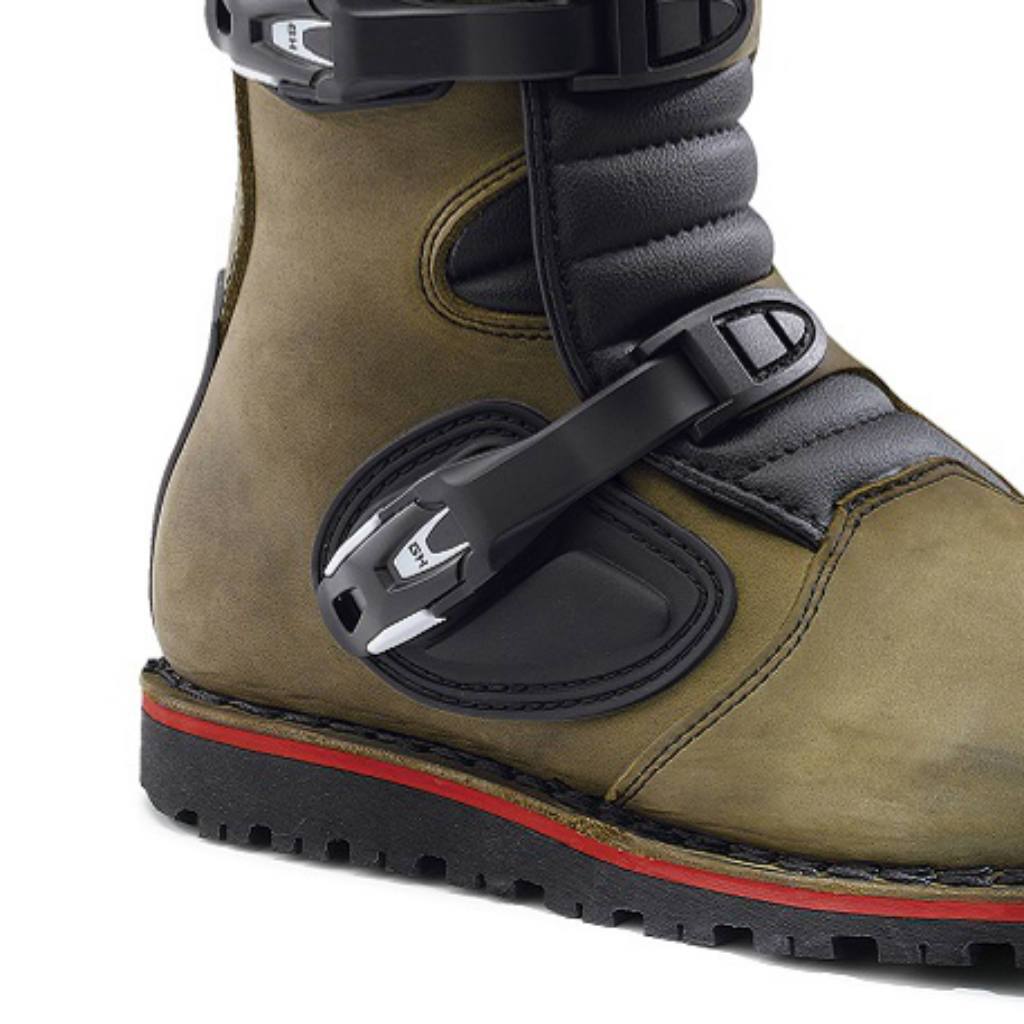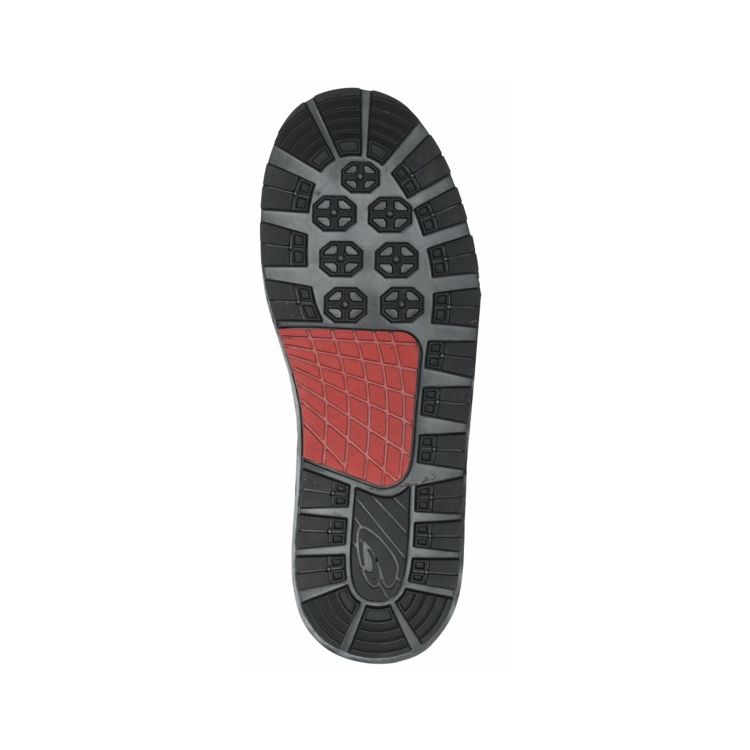 FEATURES:
Outer
Full-grain oil-treated leather upper
Specific Trial double density compound rubber sole
Injection-molded plastic protections
Shaped shin plate with air ventilation pockets
Rear dented heel cup to facilitate gear change when standing
Personalized suede leather heat protector
Adjustable velcro closure
Replaceable/adjustable aluminum buckles

Inner
Personalized Forma Drytex tubular lining (waterproof and breathable)
Polyurethane nylon reinforcements
Soft polymer padding with memory foam
PP Mid Dual Flex with anti-shock EVA midsole
Anti-bacterial replaceable footbed with A.P.S. (Air Pump System)
---
A stylish yet functional motorcycle boots with maximum protection and comfort.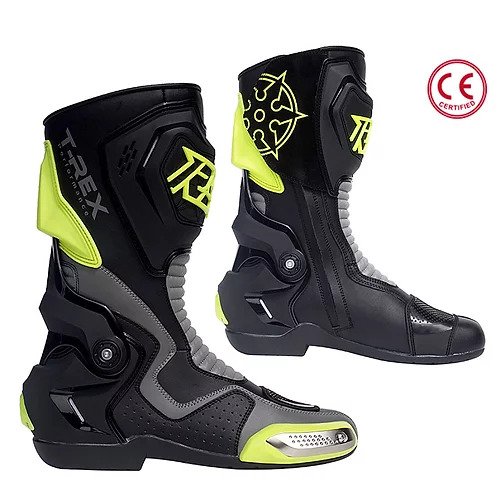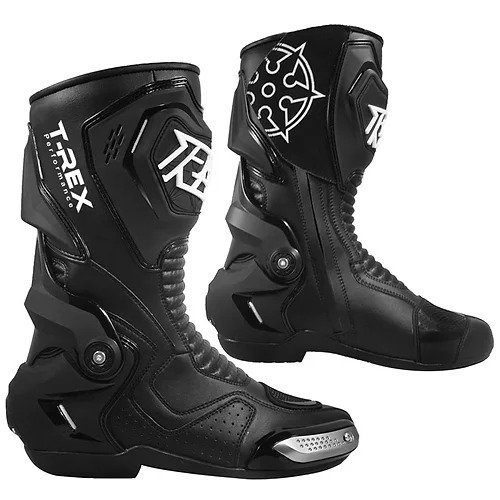 PRODUCT INFO
Upper – Microfiber Leather
Lining – Super Dry and Comfort Lining
Stitching – Double stitching reinforcement
Closure – YKK Zipper and Velcro closure
Sole – Glued Compound Rubber Outsole
Insole – Metal middle sole
Toe Slider – Replaceable toe sliders
Shifter Protection – Rubber shifter
Shin Protection – TPU Shin Plate Protection
Ankle Protection – TPU Ankle and Outer Protection + Pivot System
Heel Protection – TPU Heel Cap Protection
Size – Euro 38-49
The Importance of CE Certificate
T-REX Boots are CE 2222 IPS IPA Certified
The Technical Standard provides 2 performance levels with level 2 meaning higher performances.
(a) Height of the upper
(b) Impact abrasion
(c) Impact cut
(d) Transverse rigidity
---
SCOYCO's products cover the ON road and off-road areas, including sports, street, touring/adventure, retro/cruise, and motocross, etc. Products consist of riding apparel, gloves, footwear, protectors, bags, and related accessories. For a long period, SCOYCO adhered to independent research, development, and design, blending various fashion and technology elements into products, so as to bring riders a safer and more pleasant riding experience. Through cooperating with professional racing riders and motorcades, SCOYCO constantly conducts testing and improves the performance of our products. SCOYCO strives to create more reliable and higher-quality products for motorcycle riders worldwide and to become the world's leading brand for riders to trust.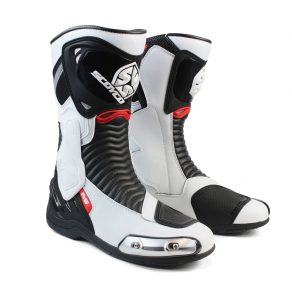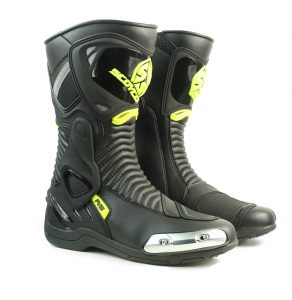 Features:
The upper end of the boot is protected by TPU material, which is more durable and wear-resistant.
The pivot system features a rugged TPU support that effectively prevents an ankle sprain without compromising flexibility.
Suitable for different leg circumferences or wear knee pads.
TPU wear-resistant hanging piece on the inside of the toe; adjustable metal slide on the outside
Add ventilation and ventilation net to the rear, make it more comfortable to use.
The outsole is made of wear-resistant non-slip rubber to improve the safety and durability of the sole.
Wrinkled seams on the upper and heel for greater flexibility and comfort in wear and use.
Reflective function on the heel for safer driving at night.
---
Leather shoes provide safety, security, great comfort for the feet, provide a comfortable fit on the road and on the road. BBG calf boots offer a high level of protection through TPU straps, ankle and heel straps, BB boots are non-slip single-legged, and have a wide impact capacity, which is a great force for the feet.
So if you are going to race or just ride a bike on the road, the BBG Boot will always be what you need.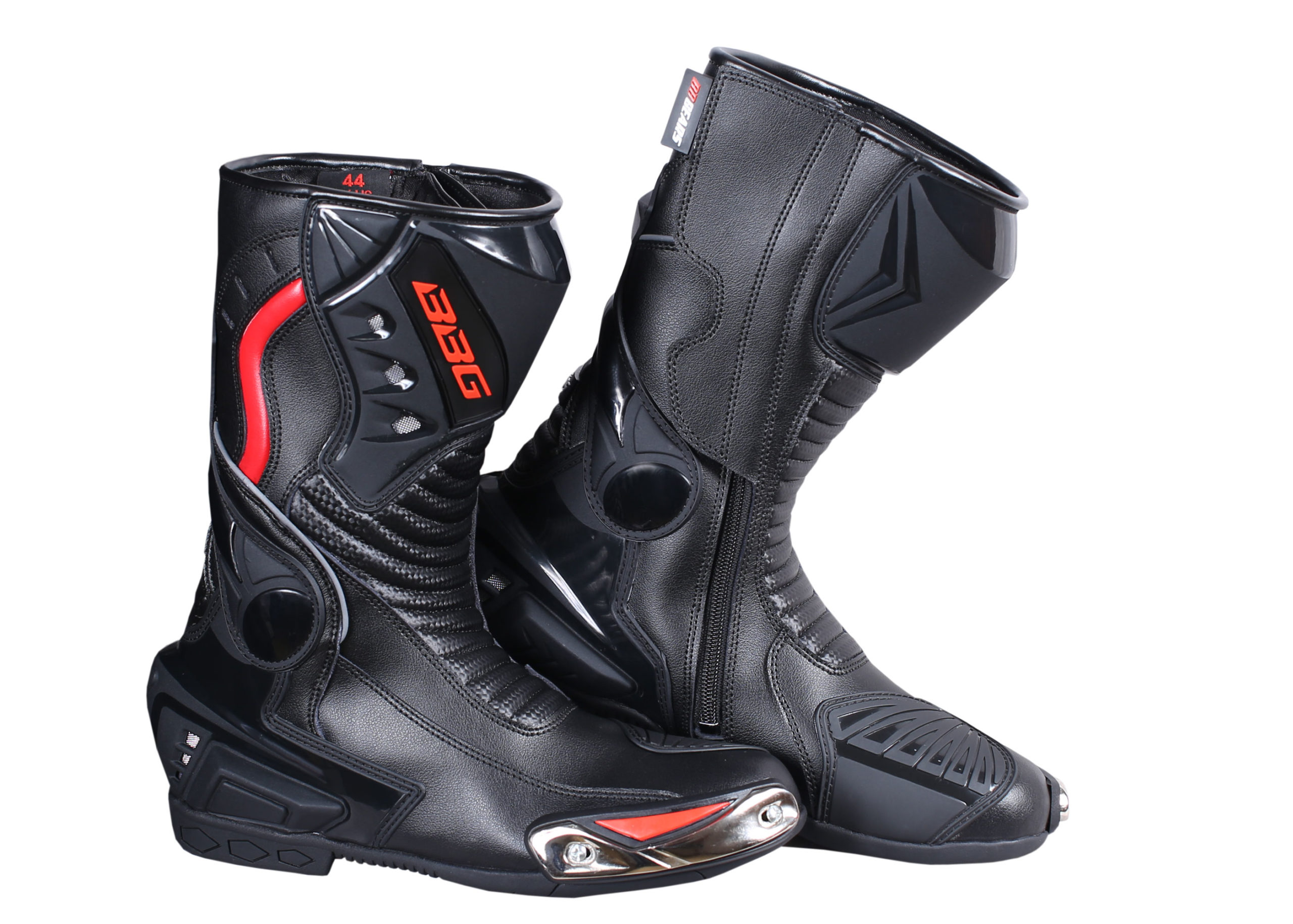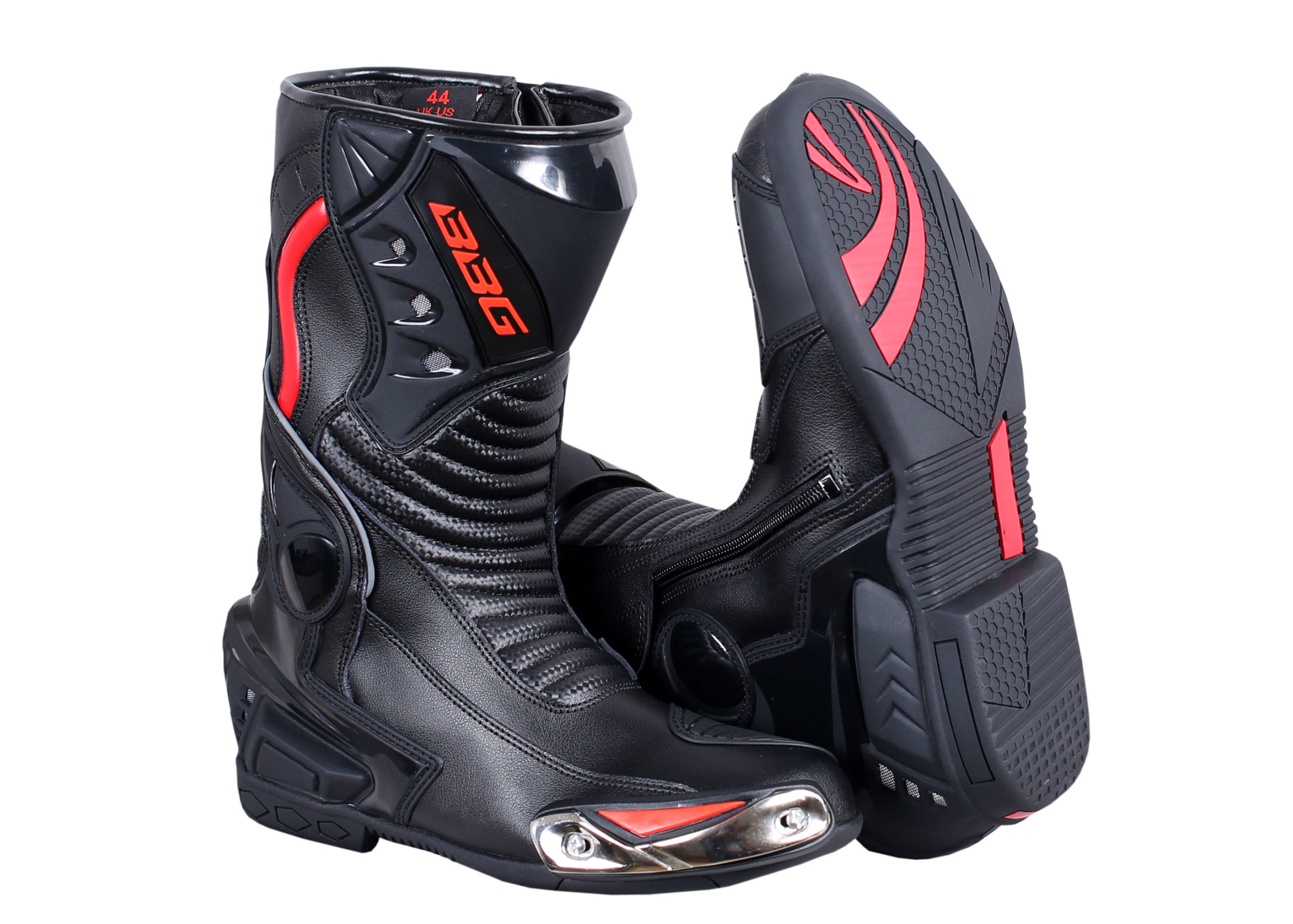 Description
TECHNICAL SPECIFICATIONS
Made of High-quality Premium Microfiber leather boot-upper construction with durable soles designed for improved riding feel.
Contoured shin plate protectors are injected with high modulus TPU Protectors on Shin, Ankle, and Heel for superior impact and abrasion resistance.
Biking Brotherhood's unique multi-link control system provides advanced external protection and support for ankle articulation, limiting hyper-torsion, hyper-extension, and hyper-flexion as well as providing Achilles and ankle impact protection
Advanced Air-tech inner inning for a higher level of breathing.
TVS back counter ankle protection
Mcs toe protection system.
Inner Lacing system
Stainless Steel Toe sliders for Maximum protection while cornering.
Gear Shift Panel for protection & rigidity while shifting gears.
Reflective piping for night visibility
Heavy-duty YKK Zipper.
Front and rear asymmetrical accordion stretch zones for maximum comfort and improved safety.
---
Think about these topics Before Buying Motorcycle Boots:
What Is Your Riding Type?
These are the simplest and most important questions you should ask before buying motorcycle boots. As with helmets and jackets, you need to know what kind of riding you do. Because there are many different types of shoes on the market, their purpose and function are somewhat different.
For example, if you own a sports bike and accidentally buy long-ride shoes, they will not provide you with the comfort and protection needed in your voyage. So you need to know better what shoes you should wear.
Where do you ride most often?
These are also important questions. In fact, these questions depend on the type of riding you are doing. You need to know where you spend your ride, what season of riding you spend, and how often.
Because safety is also important when riding a motorcycle. If you live in the north, you need protection from the cold wind, you need shoes that have airtight on your feet, and are comfortable to walk in cold weather. Also, if you ride a bike during the rainy season, you should have your feet wet to clean your shoes.