Regular Denim Jeans Won't Protect You During A Motorbike Accident But Riding Pant Can like Rynox Riding Pant.
Cotton Has But 1 / 4 Of The Abrasion Resistance Of Leather Or Good Textile Riding Pants. Like Jackets, Pants Are Available In Leather Or Textile Materials And Will Be Equipped With Ce-rated Armor Within The Hips And Knees. They Ought To Fit Snugly But Be Comfortable.
Try Them On A Motorbike, Or Substitute A Riding Position On The Brink Of That Of Your Own To Figure Out If They'll Work, And Ensure The Armor Stays Within The Right Place And Doesn't Dig In. Good Riding Pants Are Those That Protect Your Thighs, Knees, And Lower Legs Properly.
You Would Possibly Also Find Pants That Supply Protection To Your Privates, But That Much Protection Is Basically Not Needed Unless You're Into Hardcore Biking Like Racing Or Stunting. Except For Regular Touring And Commuting Purposes, A Simple Riding Pant Will Do.
There Are So Many Reasons, That Why We Suggest You Rynox Riding Pants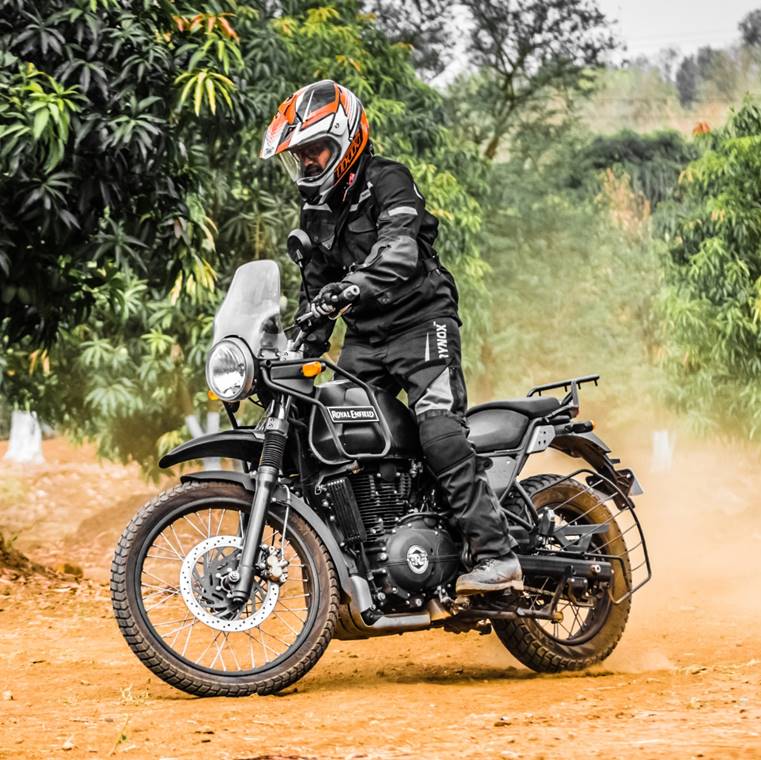 Rynox Pants Come With Understated Aesthetics And A Super-functional Design, The Stealth Evo Pants Are Engineered For The Perpetual Traveller Who Is Unphased Through Any Terrain, Weather, Or Ride.
Impact Protection
Knee + Leg: Knox® Microlock Ce Level 1 Certified (Best-in-class Coverage)
Hip: Knox® Microlock Ce Level 1 Certified
Kneeslaptm: Rynox Exclusive Knee Armour Positioning Mechanism. Kneeslap Gives You The Freedom To Adjust The Height And Position Of The Knee Protectors While Wearing The Pants.
Abrasion Protection
Heavy Duty Outer Shell: Heavy Duty 600d Pu Coated Polyester
Reinforced Abrasion Zones: Invista Cordura® Panels
More Protection Features
Increased Daytime Visibility: Hi-viz Orange 3d Mesh In Air Vents
Increased Low Light Visibility: Retro Reflective Detailing On Thighs And Calves
3 Layer Construction
Rain Pants> Outer Shell > Winter Liner
External Rain Pants: With Sealed Seams. Retro-Reflective Panels. Can Be Worn As Stand-alone Rain Pants. (Can Withstand Medium To Heavy Showers When Worn With The Primary Shell)
Internal Winter Liner: Attaches To The Inside Of The Outer Shell
Comfort
Fit: Touring Fit
Maximum Ventilation: 4 Strategically Placed Active Vents (2 Intake + 2 Exhaust)
Aerofliptm: Rynox Exclusive Active Ventilation System
Stretch seat: Stretch Fabric In The Seat For Easy Flexing With Your Movements.
Ergonomic Trims: Accordion Stretch Panels On Waist And Knees That Flex With Body Movements
Fit Modulation: Girth Adjusters On Waist And Bottom Hem
More Features
Cargo Capacity: 2 Pockets
Jacket Connection Zipper
Protective Supporter's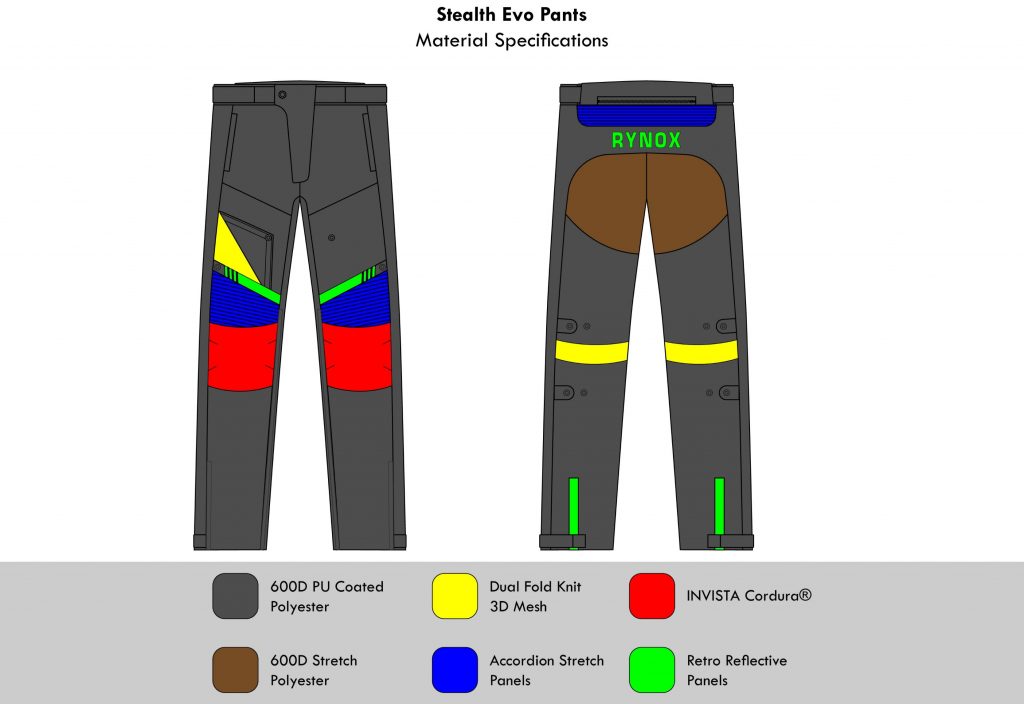 And The Main Plus Point To Buy Rynox Pant You Get A Rynox Wingman Personal Accident Insurance Cover Of INR 50,000/- With The Purchase Of This Product, I Think This Is the Best Deal in Riding Gears Overall in Every Brand.
When You Are On A Ride, Isn't It Nice To Know That Someone's Got Your Back – In The Twisties And The Long Haul! Rynox Always Wants To Be That Riding Companion For You. Your Wingman!
Our Gear Is Designed With Top-notch Protective Features And Highest Quality Standards To Reduce The Risk Of Injury To You In Case Of A Fall And Accidents. Now With 1 Year Wingman Insurance, We Go Even Further To Give You A Hand To Help You Get Back Up Afterwards. Just Like A Wingman Would!
The Buyer Gets A – Accident Insurance Cover Of INR 50,000/- For 1 Year, From Rynox! From 01 May 2019, With Purchase Of Any Rynox Jacket, Gloves And Pant Worth INR 4,000/- Or More.
So, Have A Safe Ride With Rynox. Ride With Reliability
What It Covers
Permanent Disability Due To An Accident – Up To INR 50,000/-
Hospitalisation Due To An Accident – Up To INR 50,000/-
How It Works
Buy Any Rynox Jacket Or Pants Worth INR 4,000/- Or More
To Register, Fill In The Details In The Form Below Within 30 Days Of Purchasing The Product
Once Verified, Your Insurance Policy Will Be Delivered By Sms Or Email
We Tell You About All Rynox Pant Features Now You Can Think About It, Compare With Other Brands And Buy From Offical Site.
---