Add a night underneath the stars to your road trip schedule for the best way to enjoy a ride on two wheels. Top Tips for Motorcycle Camping is a personal experience that enhances the ride's excitement. It gives you an empathetic and independent approach to interacting with your surroundings.
There are several styles for the rider's various demands and interests. The following tips for motorcycle camping will assist you in organizing your motorcycle camping trip.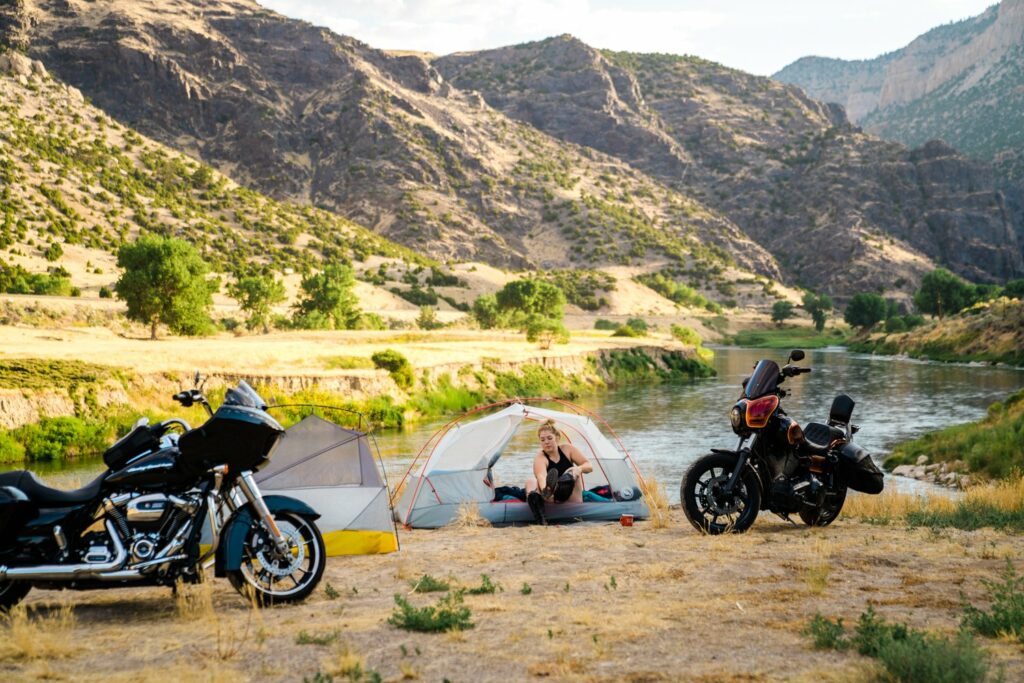 Read Also: Tips To Improve Bike's Visibility for Safe Ride
Camping Safety Tips on a Motorcycle Ride
1. Choosing a Campsite
Sometimes what you think is a magnificent view might be a terrible camping experience, especially in lower locations where rain or fog can gather. Be aware that any spot where water collects will provide an excellent breeding ground for mosquitoes and other insects and that early morning fog will cause your tent to become uncomfortably damp.
Find upper, level areas free of rocks, hills, and tall grass, which is an ideal breeding environment for insects like ticks and bees.
2. Pack Your Motorcycle Correctly
Try to load the heaviest objects closer to the center of gravity, whether you're using hard or soft bags. Keep related goods together, such as a sleeping bag and clothes, a tent, and equipment, and ensure the bags are weighted evenly. We always store an additional rope cargo net in our vehicle. They can attach anything instantly and help you save time by holding anything down.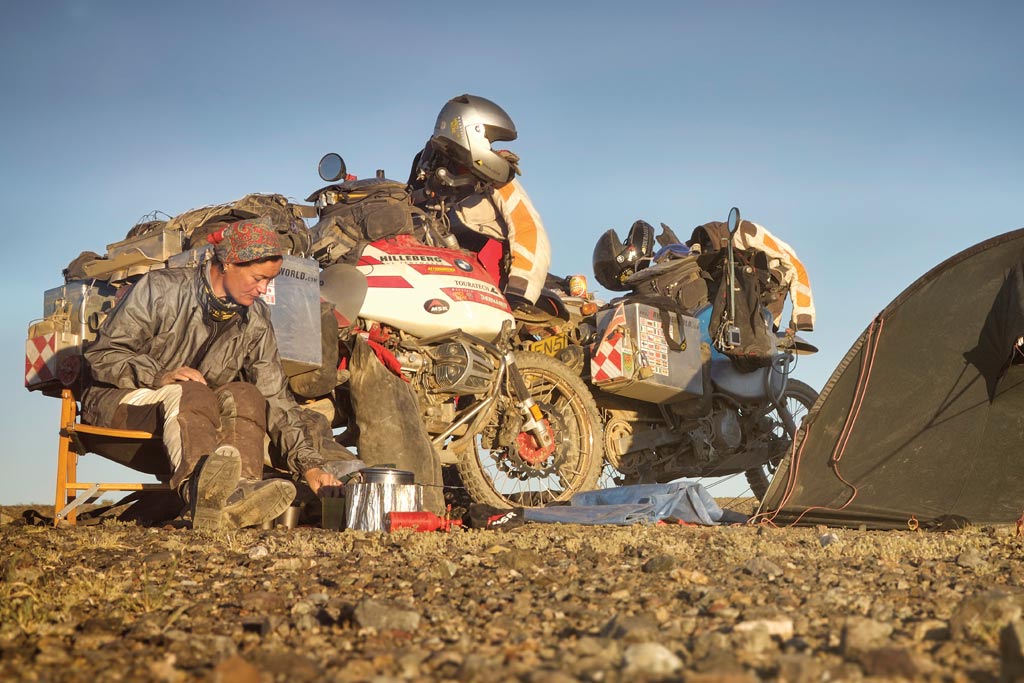 3. Cooking food at camp
Some people enjoy a lot of camping experiences by preparing their food. You should pick a camp kitchen setup that works best for you, whether you want to roast marshmallows with your buddies, heat a can of soup, or prepare a whole meal over the fire.
4. Invest in Good Gear for Riding & Camping
Don't compromise on quality camping or riding equipment. Good base layers and protective clothing (a jacket, trousers, and boots) that is waterproof and provides the best ventilation are required for serious adventure riders.
A high-quality tent and sleeping bag are essential for camping and outdoor comfort. The energy level and going to ride the next day will be better the more comfortably you sleep.
5. Don't Overpack, but remember the Essentials
Again, being active is essential for a hassle-free motorbike camping trip. When packing, take a seat and picture your day of getting up, riding, setting up camp, and sleeping.
Make a list of everything you need, such as toiletries, TP, solar chargers, camp shoes, shorts, and food. Then consider the practical requirements, including a Swiss Army knife or Leatherman, a first aid kit, a headlamp, hand sanitizer, and, if necessary, ground cloth for the tent's floor.
6. Keep Pests & Animals Away
Let's begin with those irritating little insects. They can ruin a camping trip just as quickly as a flat tire may ruin a terrific day of riding. Again, being active is essential.
A decent insect spray is your first line of protection. The best option is water repellent spray, specifically if moisture is present. Several essential oil combinations function just as well as DEET if you prefer something natural.
The screens on your tent should also be kept zippered up because even a single mosquito, ant, or other bugs might instantly wake you up from a sound sleep. Additionally, try to maintain the zippers at the top closing section of the screen; even a minor gap might allow tiny field insects to enter.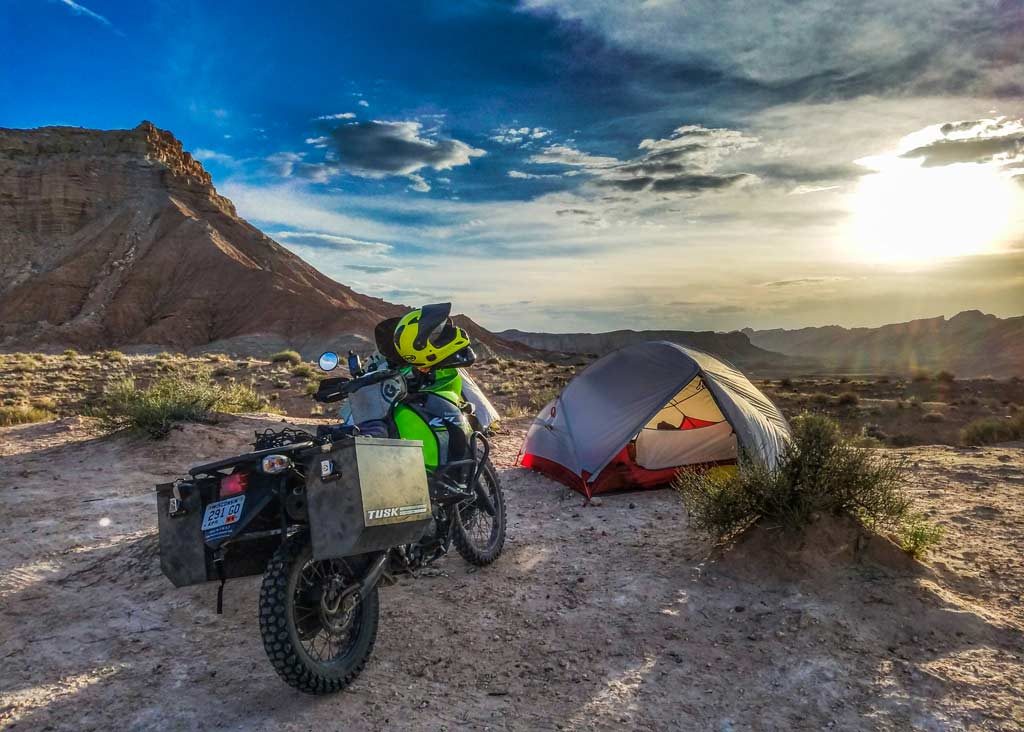 Conclusion
Motorcycle camping is fantastic. Camping and motorcycling are the best ways to take in the natural world. But occasionally, these encounters might go wrong for a lack of planning.
Make the most of these tips for motorcycle camping to prepare for your next motorbike camping trip. Remember that everything you put into nature will come out to maintain these moments memorably.
FAQs
What are The Best Tips for Motorcycle Camping?
Invest in Good Gear for Riding & Camping, pack essential items and pack your motorcycle correctly.
What Riding Gear Should You Wear Based On The Climate And Weather?
Check the weather where you will be driving. If it's the peak of summer, you probably want to wear a motorcycle jacket that allows air to be vented to keep you cool.
Read Also: Guide for Solo Adventure Motorcycle Trip