No matter hood a rider you are, you can never stop other drivers' mistakes on the road to Improve your Bike's Visibility for a Safe Ride. These errors are prevalent at night when visibility is reduced by the darkness and the bright headlights of approaching vehicles. Tips To Safe Ride, As a result, we've provided you with a list of 7 Tips To Improve a Bike's Visibility For safe rides, especially at night.
Why visibility is essential for motorcycles
For motorcycle riders, visibility might be the difference between life and death. Increased motorcycle visibility is the main factor in collisions between motorcycles and vehicles, according to research by the International Association of Traffic and Safety Sciences (IATSS). Lack of visibility was the primary cause of these crashes 65% of the time.
The research says that, among other things, rain, fog, and high winds are responsible for impaired visibility. Tips To Safe Ride Whether you ride a sportbike or a naked bike in these situations, you'll need to be ready. Following the Safety Tips, you can increase your visibility when riding a motorbike.
Choose bright gear
Even if you don't like these colors, choose the bright riding jackets over plain black jackets since they are more fashionable. It also holds for other equipment. The vivid colors make you more visible to motorists in front of you and approaching traffic.
Read Also: Dirt Bike Protective Gear – Ultimate Beginner's Guide
A striking helmet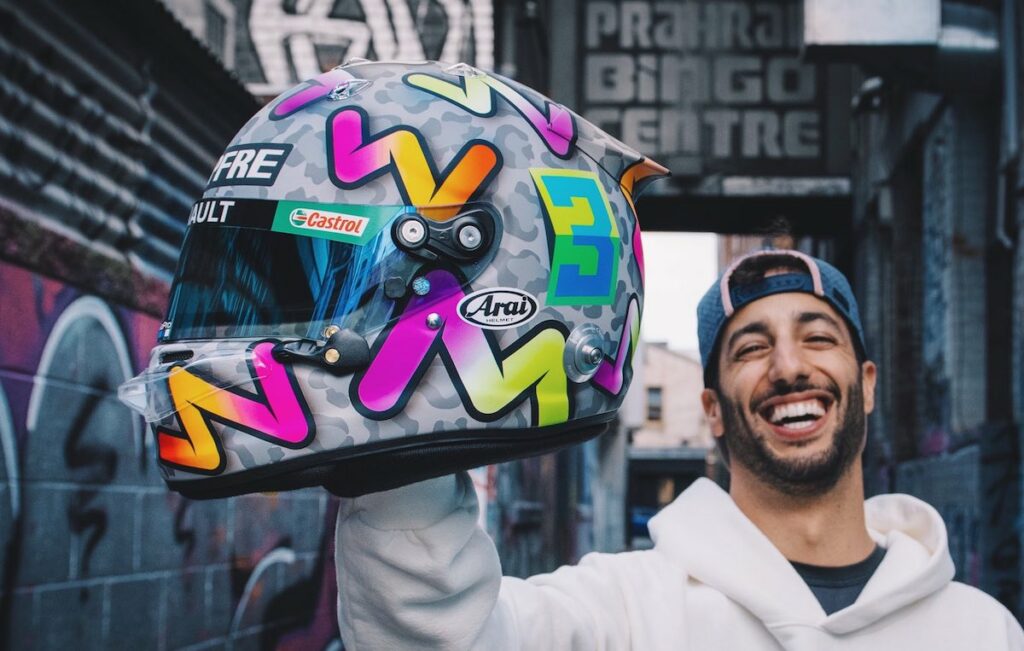 Don't be afraid to use bright colors here because the helmet is a terrific way to stand out in the crowd. No matter the time of day or night, wearing a red, yellow, or green neon-colored helmet will instantly make you stand out from the crowd.
Reflective tape
You can use reflective tape if your equipment or helmet isn't light-emitting. The people behind you will instantly see you at night if you attach them to your helmet or motorcycle jacket. This way you can safely ride on a motorbike.
Avoid driving in blind places
Unknown to you, vehicles contain blind zones that block vehicles or motorcycles approaching from behind from being seen in the rearview mirror. When they are changing lanes, this occurrence causes several accidents. Because of this, you must steer clear of the vehicle ahead of your blind areas.
It can be challenging to pinpoint the precise blind location, but if you're following another vehicle, be sure you can see what's in its rearview mirror, especially at night when your headlights may alert the driver. You risk being in their blind areas if you ride next to them and depend on being seen by them in their side mirrors.
Read Also: 10 Must-Haves Gear for Motorcycle Riders
Use LED lights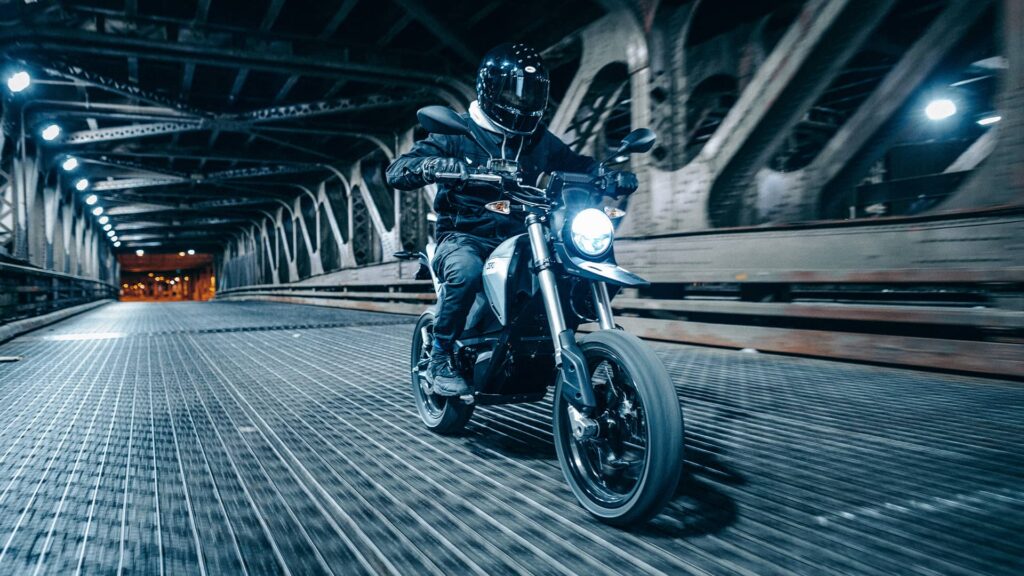 LEDs make things brighter for you and make you more visible to others. LED headlights are a fantastic alternative if your bike doesn't already have them.
During the day, use your headlights. It won't irritate other drivers because there isn't as much contrast as there would be at night, and frequently just a brilliant sparkle is enough to alert them to your presence.
Tap your brakes
Brake lights behind your motorcycle will light up as you lightly press the brakes, notifying traffic behind you of your presence. If you utilize this technique, they will be instantly required to pay closer attention to you.
Use your horn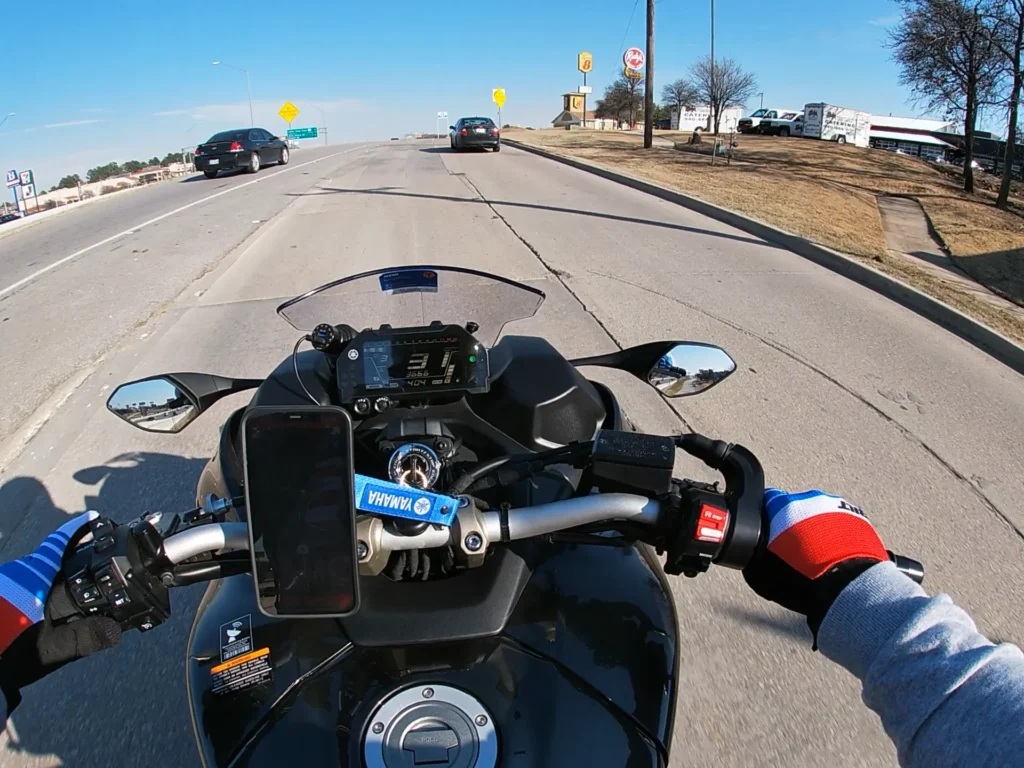 Your motorcycle's horn is there for a purpose. It makes no reason not to use it. It is essential if you are driving at night or with poor visibility. By honking loudly, you may warn oncoming traffic and prevent them from making abrupt lane changes that can end up obstructing your path. Tips To Safe Ride
Conclusion
We've now covered the importance of riding visibility and how to increase it. You can Tips for Improve the Bike's Visibility For a Safe ride if you put these suggestions into practice. Always remember to ride defensively and to put on the appropriate safety gear.
What color bike is most visible?
Fluorescent yellow-green is the best choice during the day and an all-around choice for a single color.
How do I become visible on a road bike?
Add a bright headlight to your bike to make your bike visible and to make sure that you can always see what's in front of you.
How can I make my black helmet more visible?
You can Wear a Bright Colored Helmet or Put a Reflective Tape on Your Motorcycle Helmet.