Dirt biking is a fun activity, but it comes with many dangers for the rider. Dirt bike accidents can be quite severe, sometimes deadly. Therefore you must take precautions on the road. Dirt bike protective gear, equipment, and clothes that you can't live without when riding a dirt bike are referred to as necessary dirt bike gear. Whether you're a professional dirt bike rider, an extreme rider, or enjoy hitting the roads on the weekends, several dirt bike accessories should be in your travel bag for every journey.
Dirt Bike Protective Gear like Helmets, gloves, goggles, and riding boots will protect your body and reduce the severity of injuries in the event of a fall.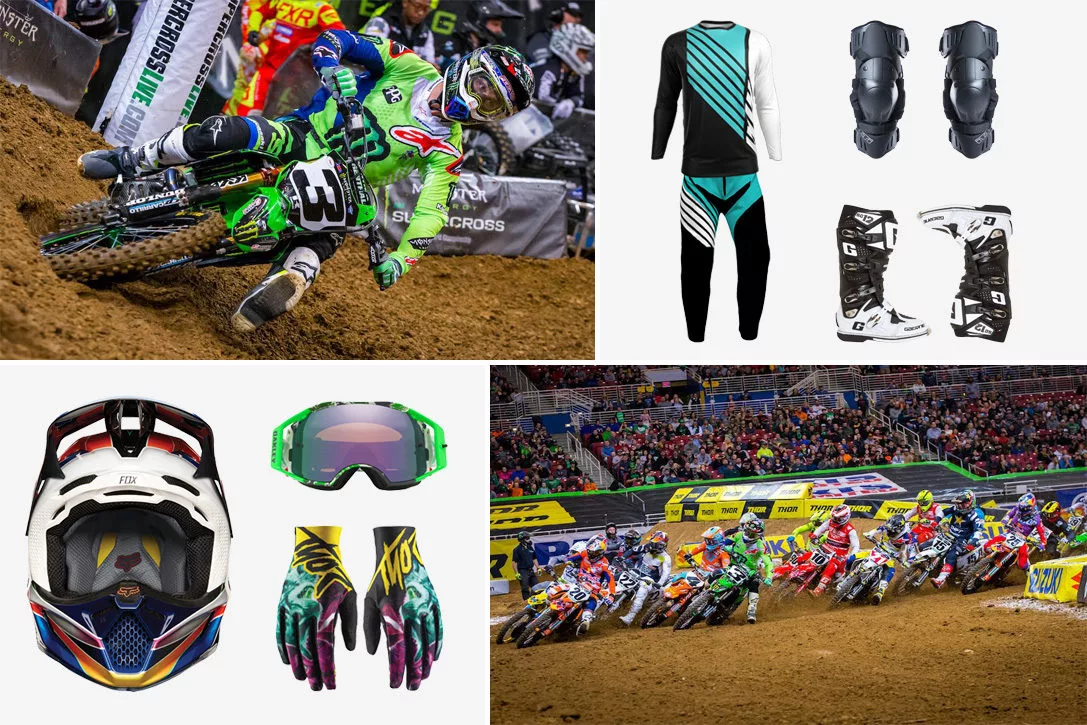 The following full dirt bike gear set is required while riding.
1. Dirt Bike Helmet
The most crucial piece of dirt bike protective gear is a helmet, which safeguards your brain, your most significant organ. Most lethal motorcycle injuries are caused by head, brain, and spinal damage. A traumatic brain injury can result from even a slight blow, interfering with a rider's mental, psychological, and physical capabilities.
A dirt helmet is not the same as a regular road helmet. A peaked cap is found on the top and helps prevent roosting, diving beneath trees on the route, and sometimes covering the sun. Technology is included in some dirt helmets to help avoid harm from rotating collisions. The surface layer of the helmet and the inner layer of the helmet can move somewhat because of this technology.
What to Look for in Dirt Bike Helmet?
Perfect Fitting –
Because every rider's head shapes differ, one needs to search for a helmet that fits well. The manufacturers will release a sizing guide, which you could use to conclude.
Tie a ruler to measure half-inch around your eyebrows and make a note of the length to calculate the shape of your head. The most common head forms are round, broad, and moderate oval.
It's also a good idea to test on a dirt helmet before purchasing one. A helmet sits properly on your head with the upper half of the eye-port somewhat above your eyebrows. A large helmet will allow us to move freely, whereas a tiny helmet will be excessively tight.
Construction –
The surface layer of proper headgear should be robust enough to withstand a collision. Your best option is a helmet made of carbon or a combination of materials, as it will be the strongest.
Carbon fiber is popular since it is lightweight but also costly. Fiberglass is a popular metal in aviation and boats because it can withstand more stress. Fiberglass is, however, heavier than polycarbonate.
Ventilation –
A dirt bike helmet with a transparent ventilation system will maintain you comfortable even in hot situations. Heat can quickly accumulate as water in your helmet, causing you to lose focus on the road.
Ventilation systems along the face guard of an excellent helmet will enable air to circulate from your lips and nose. Other holes should be located in the helmet's eye-port, back, and summit.
Certifications and Ratings –
Certifications can assist you in determining a helmet's level of protection. It is the most prevalent certification in the United States, whereas the ECE 22.05. Is the most popular in Europe. The latter is considered to be the superior standard.
Aesthetics –
Because there are many different types of helmets to pick from, a helmet can express your style. Designs, different colors, and motorbike aesthetics are all options. You can also have the helmet made to your specifications.
Some Best Dirt Bike Helmets
2. Dirt Bike Goggles
Dirt, trash, leaves, bugs, and the environment all are protected by a decent full dirt bike gear set of goggles. Your eyes are pretty exposed. Thus, goggles are another essential dirt bike gear that you should wear in combination with your helmet.
What to Look for in Dirt Bike Goggles?
Lenses –
To meet diverse riding situations, you'll need different colored glasses. Clear lenses let in the most daylight, making them ideal for cycling in the late early afternoon.
Lexan lenses are trendy because of their anti-fog and anti-scratch properties. This polyamide resin thermoplastic is also elastic, allowing it to conform to the curve of your head.
Frames –
Frames are available in various building structures, but you want one that is both comfortable and supportive. Most frames are made of polyester to provide riders with the most versatility. Strong frames use an adjustable strap GPS device that evenly distributes the strap's stress and provides an excellent fit.
Size –
Large lenses are popular because they maximize a rider's vision. Wider goggles also improve the field of vision, making the rider more aware of their surroundings. A good pair of riding goggles will fit perfectly within your chosen helmet without compromising visibility.
Foam –
A full dirt bike gear set of goggles' foam is in touch directly with your face. Because the foam takes a lot of sweat, it is simple to decay. You should use high-quality foam or the inter variety that comes with goggles. Because it will sit right on your face, opt for soft foam.
Tear-offs vs. Roll-offs –
Layers of transparent material are used along with a pair of goggles in these devices. If sand or dirt obscures your eyesight, you can remove these coverings. When you need to hold an extra tab while riding, tear-offs are more prevalent. You'll need to draw a wire and replace the old layer with a fresh one from the roll-off system.
Some Best Dirt Bike Goggles
3. Dirt Bike Gloves
Another essential dirt bike protective gear is Gloves. Dirt Bike Gloves help in bike handling by ensuring that your grip is protected at all times. Although dirt bikes have rough grips, dust, moisture, debris, and sweat will damage your riding control.
What to Look in Dirt Bike Gloves?
Size –
You wouldn't want a full dirt bike gear set of gloves that keeps falling off on the road. Thus the fit or your favorite gloves should be excellent. A snug fit improves your grip and increases your safety and reliability. Gloves that firmly tighten your arms prevent any factors from leaking through and hurting your wrists.
Protection –
An excellent full dirt bike gear set of gloves should offer a variety of safety features. For maximum security, should strengthen the surface layer with thick rubber. Some manufacturers use metal because it is practically unbreakable. Should include Finger and palm strengthening and TPU reinforcements in your desired dirt bike protective gear gloves. Your hands will be protected by seamless silicon rollover tips, while your hands will be protected from blistering by added protection. Since you still want to use your hands as needed, these safety features should not limit flexibility.
Construction –
To keep your hands cool, gloves should include air openings on the upper side. It would help if your hands were dry in any situation, which is only possible with adequate ventilation. The materials utilized should be not only long-lasting but also flexible. Look for a pre-curved form that helps you maintain a comfortable grip and avoids stress. It would help if you also looked at the straps or other types of closure employed.
Some Best Dirt Bike Gloves
4. Dirt Bike Chest Protector-
Dirt Bike Chest Protector is essential dirt bike protective gear for dirt bike riding. Chest Protector Help focuses on high body shields to protect your core muscles in an accident. Effect foam layers and a solid fit are required in chest protection. Protectors of this type can usually be adjusted to fit your body form. They also should be well ventilated and have a wide range of motion. Even with the protection on, you should move your arms freely.
A roosting deflector is a layer of padding placed below a jersey to prevent roost impacts. It will not shield you from serious falls or blows. On the other hand, body armor is a piece of clothing that covers your complete core muscles and arms. It will protect your bones, chest, neck, forearms, and upper arms, among other organs.
Some Best Dirt Bike Chest Protector
5. Neck Braces (Dirt Bike Protective Gear)
Another essential dirt bike protective gear is a neck Brace. Dirt bikers almost always wear boots, gloves, helmets, chest protection, and other protective gear. On the other hand, neck braces are accessories that riders either stand by and adore wearing or find unpleasant and bulky.
Neck braces are designed to reduce the amount of pressure experienced by the rider in the case of an accident, minimizing the chance of injury to the neck and back. While they can aid with extension and flexion, the main benefit of a neck brace is the spine pressure it provides.
Some Best Dirt Bike Neck Braces
6. Dirt Bike Knee & Shin Guard
For your knee safety, dirt bike protective gear Knee braces are required. Your knees will absorb a lot of stress, but you can prevent them with good knee guards. Knee guards protect the knee cap and shins, while some give shin protection. They're small and adaptable, making them ideal for road bikers. On the other hand,
knee braces limit the strength and flexibility surrounding your knees so that they can absorb any pressure.
During an off riding, shin guards protect the lower half of your leg. You won't need to buy these individually because this is included with the knee guards. Flexible adjustable straps on the best shin guards allow for easy modification.
Knee braces have a rotating point and a solid base that runs down both sides of the knee. This design enables knee braces to provide the leg and knee stiffness that is impossible to achieve with a pair of shields.
Some Best Dirt Bike Knee & Shin Guard
7. Dirt Bike Riding Boots
Dirt bike protective gear boots are tight and may take some time to become used to, so they're created that way in the first place. The boots' hardness will assist avoid torsional and side injuries.
Your standard boots may appear to be highly safe, but they aren't up to the task when it comes to off-roading. It would help if you had strengthened boots to safeguard your ankles and feet from flying particles, unexpected spins, flips, climbs, and seasonal weather situations.
The Best Riding Boots Should Look on Features Like:
Riding Style –
If you ride motocross, you'll need the most secure boot available. These boots are made of robust, rigid materials to safeguard riders from damage.
You'll need a boot with all-terrain soles if you're going to do a lot of road riding. Boots for road riding should have a thick inner lining and be flexible.
Buckle System –
The optimum system is alloy buckles, but they're only available on high-end boots. If you buy a pair with a plastic complex buckle, make sure it can be replaced if it breaks.
Safety features –
Strong areas, such as the knee and thigh, should have TPU panels installed. You'll want a dirt bike protective gear boot that also protects your knees, and you can twist it at the knee. The more solid it is, the more safety it will provide.
Some Best Dirt Bike Riding Boots
8. Dirt Bike Jersey & Pants
To ride your dirt bike and keep your skin from scratches, you'll need specific and challenging dirt bike protective gear like jerseys and pants. Dirt bike riding necessitates the use of water-resistant and tear-resistant pants.
Off-road pants and jerseys should be flexible and ventilated to allow sweat to escape while riding. A lovely and versatile pair will enable you to make the basic movements while enjoying the ride.
Some Best Dirt Bike Jersey & Pants
9. Dirt Bike Riding Backpack
An off-road dirt bike protective gear backpack will help take all of your requirements when you start riding. You'll need to have one with plenty of storage containers while also being comfy to use. Your back will be protected from warming with a suitable backpack with air vents.
If you don't want to drag about a lot of stuff, invest in a hydrated backpack that can hold adequate water to keep you hydrated. It would help if you acquired a larger gear for extended travel. Choosing a backpack that is resistant to water is usually a good idea.
Some Best Dirt Bike Riding Backpack
10. Dirt Bike Gear for Youth – Pants, Jersey and Gloves
Dirt Bike Gear for Youth like Pants, Jersey, and Gloves can resemble nightwear, but the designers are merely enjoying the graphic artwork on the apparel, which eventually protects your child.
Yes, you can wear jeans and a solid long-sleeved shirt, but the far more relaxed and popular dirt bike trousers and jersey style has a method to it.
First, you may layer all protective gear above and below the pants and jersey, which is challenging with jeans and a typical lengthy t-shirt. Second, the fabric is lightweight and wicking, allowing you to stay calm and comfortable while riding. Riding dirt bikes requires a lot of effort, which soon leads to a heated body. It isn't easy to ride comfortably in material that doesn't breathe well, such as pants.
Some Best Dirt Bike Gear for Youth
Pros and Cons about Dirt Bike Protective Gear
Pros – By far, the most significant benefit of dirt bike riding is enhancing mental and physical health. Dirt bike riding takes a considerable amount of effort from your leg muscles, stomach, wrists, and other body parts. Otherside, Dirt bikes are built for riding in the field, in which you will burn calories and put more effort than you would on a standard motorcycle. Dirt motorcycles are one of the best riding machines for getting in figures.
Cons – Dirt bikes are particularly vulnerable to the elements, especially in winter. They are incredibly slick and dangerous when riding in the rain or the snow. Dirt bikes are not only more expensive to buy, but they are also more costly to maintain than any other machine, specifically if you ride dirt bikes frequently.
Read Also: Top 6 Enduro & Dirt Bike Jackets
Conclusion
Dirt bike accidents are common, and whether you're doing racing, adventure, or road riding, you'll need high-quality gear. A helmet is an essential piece of equipment, and you should never ride a dirt bike without it.
If you have young children interested in the activity, wearing helmets will teach them the value of wearing one, Goggles, riding pants, boots, gloves, knee braces, shin guards, and chest protectors are also required.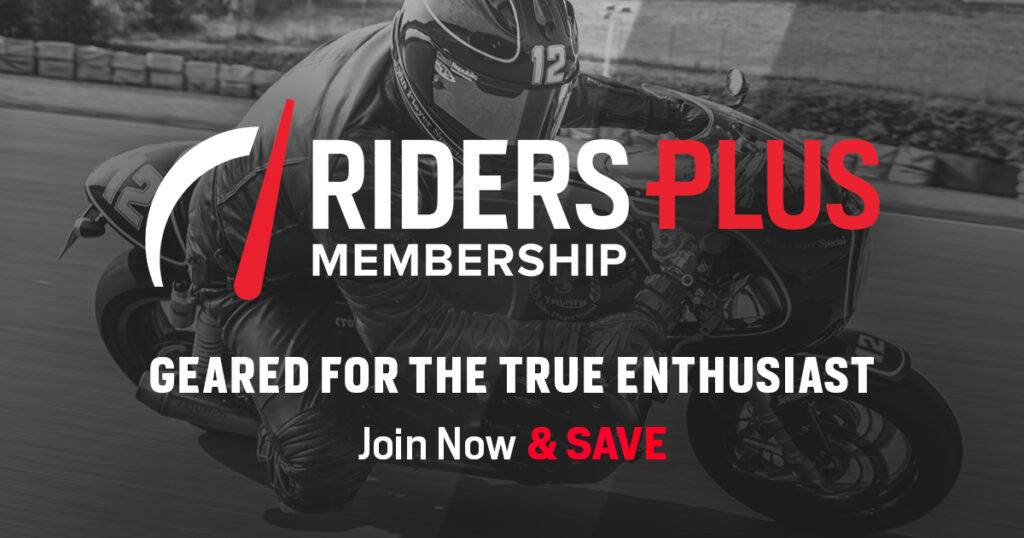 FAQs
What to wear for Dirt Bike Riding?
Helmets, boots, goggles, pants, jerseys, gloves, knee and elbow braces, chest protectors, and neck braces are essential pieces of protective equipment for motocross riders. Bear in mind that this equipment has to be built exclusively for motorcycle or dirt bike riders.
What happens if you don't switch gears on a dirt bike?
Switching gears will not harm the motorcycle, making for a bumpy ride. The dirt bike's gears are changed by pressing down on the switch pedal. When shifting gears, you'll go through the same steps.
Why do dirt bike riders wear chest protectors?
Dirt biking is an adventurous extreme sport in which competitors ride in tight spaces. On the rear, sides, and front of the body, the chest protectors provide significant protection against flying debris.
What do dirt bike pants do?
These assist you in maintaining a better leg grip on your bike. It keeps you from sliding, which can help you feel uncomfortable when you're out on the road. It also protects from the engine's heat and emissions.
How am I going to get all of this gear to the track?
Most dirt bike gear companies sell a gear bag that can hold all of your protective gear while still being solid and sturdy enough to withstand the weight and environment you'll encounter at the track.