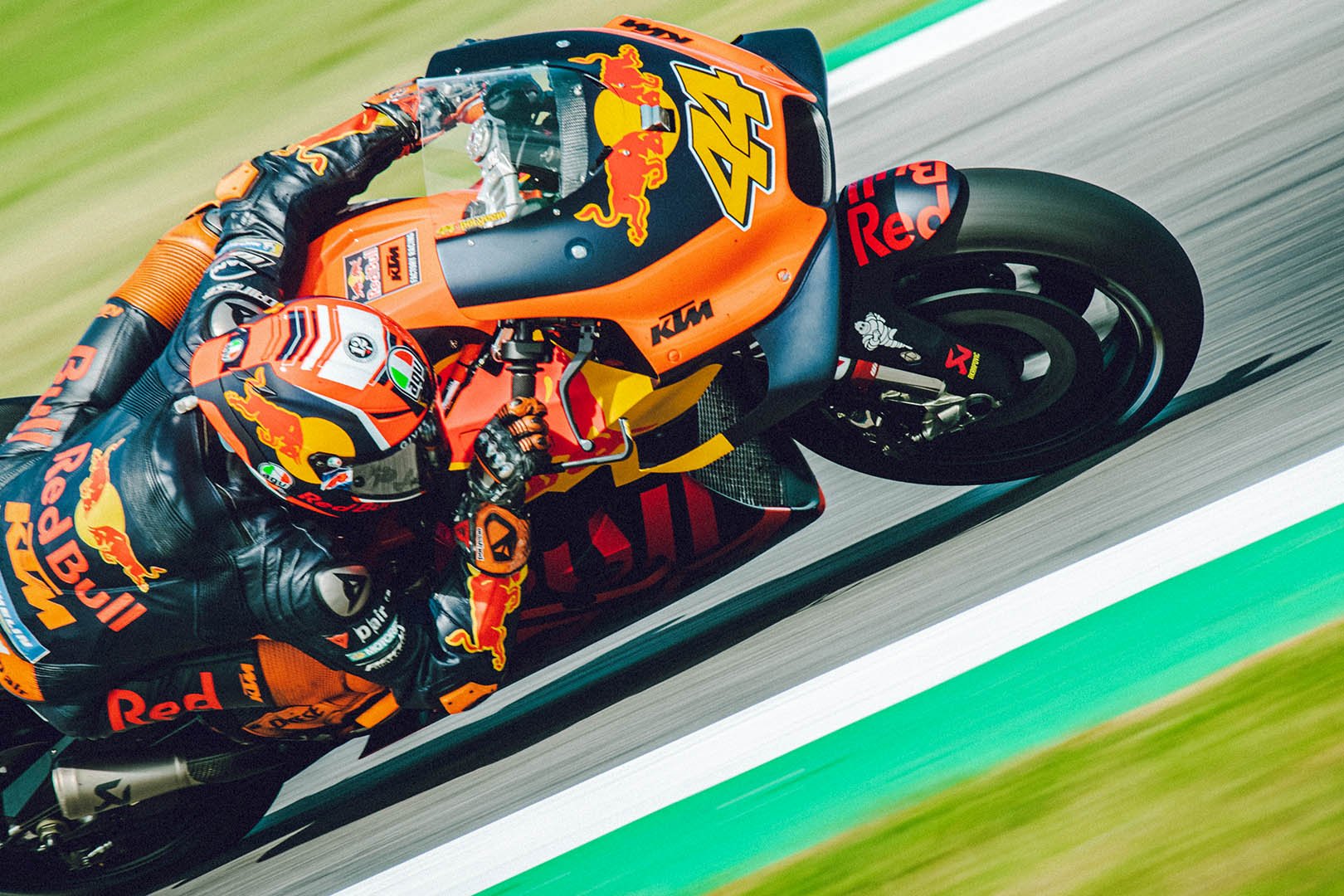 Your Bike on Race Day That can only mean one thing – it's race season! For active competitors, that also means it's the season for trailers, trucks, and tie-downs. There are few worse feelings than the sinking sensation you get when seeing your bike take damage simply because you didn't properly prep it for transport to the next track. It's important to know the fundamentals of safe transport, whether you're a seasoned pro with bike cargo or you're nervously eyeing the first set of straps you've just purchased.
The sun's out (at least in most parts of the country), the temperature's rising and the asphalt is starting to bake.
1. Pickup Truck Transport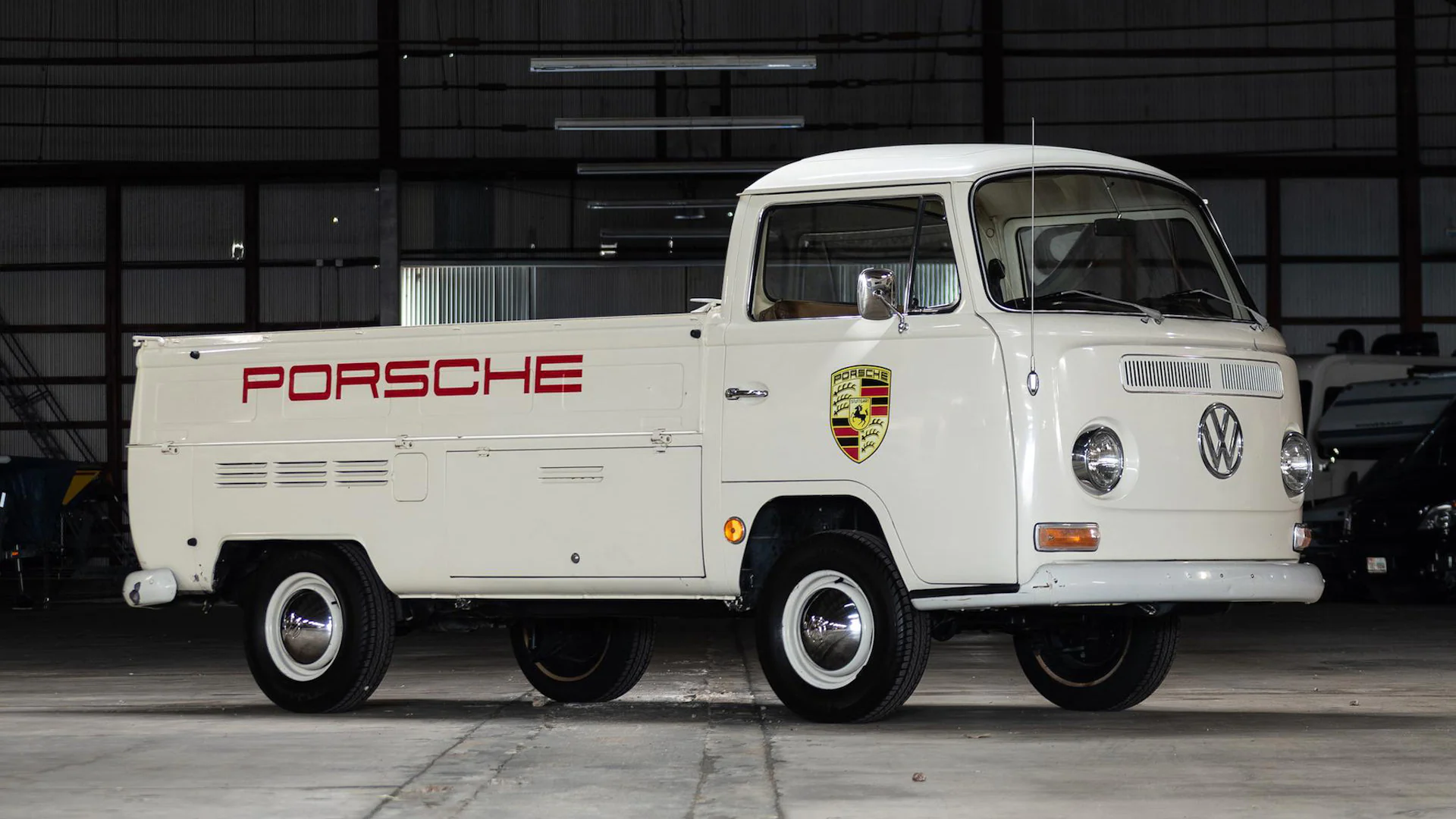 Many sportbike owners use pickup trucks for transport. This is a natural option, as most bikes will fit in the bed of a pickup truck. That said, it's important to use a truck with a longer bed – for obvious reasons. You don't want your bike's rear end hanging off the tailgate if you can avoid it, regardless of how well you've tied the bike down to the bed.
A customized, lifted, 4-wheel-drive truck is usually a worse option than a reliable, no-frills, 2-wheel-drive truck. Larger cabs tend to mean shorter beds and a truck that's higher off the ground can make it more difficult to load your bike (1). A shorter bed can also leave you with less room to stow your ramp, depending on the type of ramp that you're using.
There are several types of ramps to choose from, but in general, a longer ramp is better for a few different reasons. A longer ramp gives you an easier loading angle, and it's also very helpful to have low-angle loading for sportbikes because they tend to have limited ground clearance. A steep loading angle not only requires you to expend more effort pushing your bike into the bed, it also risks scraping the bottom of the frame at the point where the ramp and the pickup truck bed meet.
That means when all is said and done – longer ramps make for better loading!
Look Also: Tips for Transport Motorcycle Safely
An Arched Ramp Helps Avoid Problems
Using an arched ramp to load your bike into the bed of a pickup truck will help in several ways. First, a ramp with multiple angles can ease the loading burden by gradually decreasing the angle of the ramp. Gradual changes in the ramp's angle also help you avoid the ground clearance issue, especially if you're forced to use a shorter ramp for any reason. Arched ramps tend to be hinged at the point where one angle gives way to another, which means you'll be able to fold them up for easier stowing.
A wider ramp is always preferable, as it provides more space for you to stand and maneuver as you push your bike into the bed of your truck. It's highly, highly recommended that you always use muscle power, rather than the motor of your bike to get it into the truck. There are plenty of videos on YouTube that show the risks of trying to drive or ride your bike up a ramp — damaged bikes, damaged trucks and injured people are all possibilities you should try to avoid.
You can also load your bike using the hill or ditch method, which turns terrain to your advantage. If you have access to a moderately-sloped hill or ditch, you can back your truck up to the base of the hill, or position it at the base of a ditch, and gently roll your bike down that hill or ditch, straight into the bed of the truck. No ramp, no problem.
This is an option primarily if you know your destination's terrain well enough to be able to find another hill or ditch you can use to offload your bike when you get there. If you're not sure that you'll be able to use a hill or ditch wherever you're going, it's probably a better idea to stick with ramp loading.
2. Trailer Transport
If your bike is too big for the bed of a pickup truck, or if you don't have a truck and would rather use the vehicle you already have to haul your bike around, you should consider a motorcycle trailer.
A well-built bike trailer provides enough space for at least one bike — and can often haul two smaller bikes with ease. It also tends to come with the extra equipment you need to get your bike loaded and tied down securely. That means built-in ramps and tie-down points (more on these in a bit). A bike trailer tends to be lower to the ground than the bed of a pickup truck, and the tailgate of many trailers does double duty as a well-built ramp.
Trailer transport also tends to be safer and more stable than truck transport, and you'll be able to attach the trailer to an SUV, van or even to the back of a car – provided the vehicle has been equipped with the proper hitch. You can rent trailers from U-Haul or other moving companies if you don't have your own, but they may not come with all the necessary equipment for safe transport.
3. Alternatives To Trucks and Trailers
If you don't have a pickup truck or bike trailer to transport your bike, you can use a cargo van in a pinch (2). This isn't generally a great option, because cargo vans aren't designed to transport sportbikes – but larger cargo vans can be jerry-rigged to tie down up to two sportbikes (if they have adequate anchors on the sides and bed). The wooden boards attached to the sides of many cargo vans are your best bet.
There are a few things you'll need to secure your bike, regardless of whether you're using a trailer or a truck for transport.
You definitely want to use a chock to keep your bike's front wheel stabilized and upright. It's preferable to have your chocks permanently attached to the bed of your pickup truck or bike trailer, but this may not be possible if you're renting them.
Many racers and bike enthusiasts will craft temporary mounts out of pieces of wood or metal. These can lie flat on the beds of trucks, trailers or even cargo vans and serve as a point of stabilization. You can and should tie down your chock mounts so they won't slide around as you drive. You want your bike to stay upright, but you also want it to stay in one place.
4. Restraints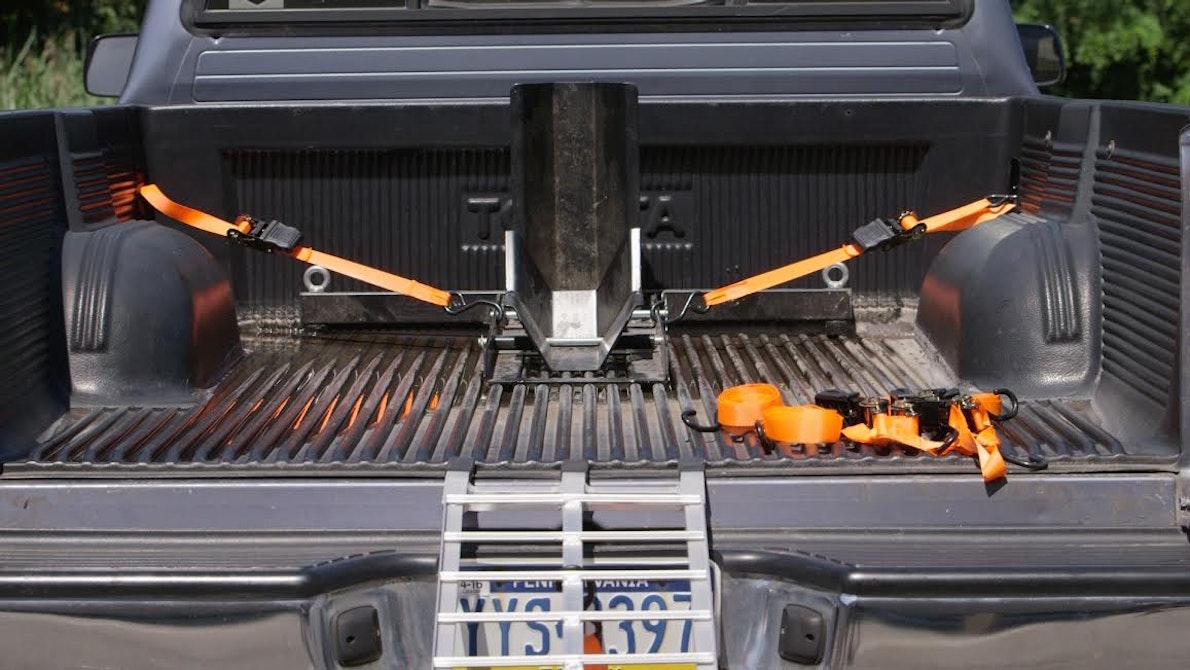 To keep your bike from shifting during transport, you'll need restraints. These are your basic tie-downs, which are fabric straps held in place by ratchets or buckles. It's critical that whatever the straps use to tighten up are well-built – so they won't slip during transport. Nothing's worse than watching your bike come loose in the rearview mirror because one of your straps had a shoddy buckle or ratchet.
Tie-downs require tie-down points, and most of your transport options come with plenty of places to secure your straps. However, you may want to consider bolting extra tie-down points to the bed of your truck or trailer, if you find that you're not comfortable with your sportbike's security after you've gotten everything strapped in.
Sportbikes tend to require something called the Canyon Dancer for additional tie-down security. These devices allow you to safely use your sportbike's handlebars as tie-down points, and they can work in tandem with a good chock to keep everything in place at the front of your bike.
The video shown earlier in this article offers an excellent overview of the key points you'll need to consider when transporting your sportbike. Watch it carefully and do your own research – to make sure you have everything lined up for a smooth drive to your next race. This should be sufficient if you're racing domestically, but serious racers with international aspirations may not be able to drive to the track. If you're planning to compete overseas, then it's important to find a reliable, cost-effective option for shipping your sportbike internationally such as.
For the rest of us with less lofty goals, a pickup truck, dedicated motorcycle trailer or even a cargo van will do the job nicely. Just be sure to take your time and get the right equipment – so you don't experience any issues. Fortunately, the methods outlined here should help you avoid any potential problems – to get your bike to its next race safely and securely without any damage.
conclusion
transporting your bike on race day requires careful planning and preparation. Whether you're using a bike rack, bag, or case, make sure to secure the bike properly and check the weather forecast before hitting the road. With these tips, you can ensure that your bike arrives at the starting line in perfect condition, ready for an exciting race day experience.
FAQ's
How can I transport my bike to a race on race day?
You can transport your bike using a bike rack, a bike bag or case, or by taking it apart and placing it in the trunk of your car.
Do I need a special bike rack to transport my bike on race day?
Yes, it is recommended to use a bike rack that is compatible with your car and can hold the weight of your bike securely.
How do I secure my bike when transporting it on race day?
Use straps or bungee cords to hold the bike in place on the rack or in the bag. Make sure the bike is snug but not too tight, and double-check the security before hitting the road.