The GP Force Chaser Leather Suit is bovine leather for outstanding abrasion and tears resistance. The Alpinestars GP Force Chaser Leather Suit features Alpinestars GP protectors for efficient impact protection and external sliders at the joints for incredible abrasion resistance. It is optimized for use with or without Tech-Air5®, Alpinestars' industry-leading electronic airbag safety system. In this post, we talk about the Alpinestars GP Force Chaser Race Suit Review.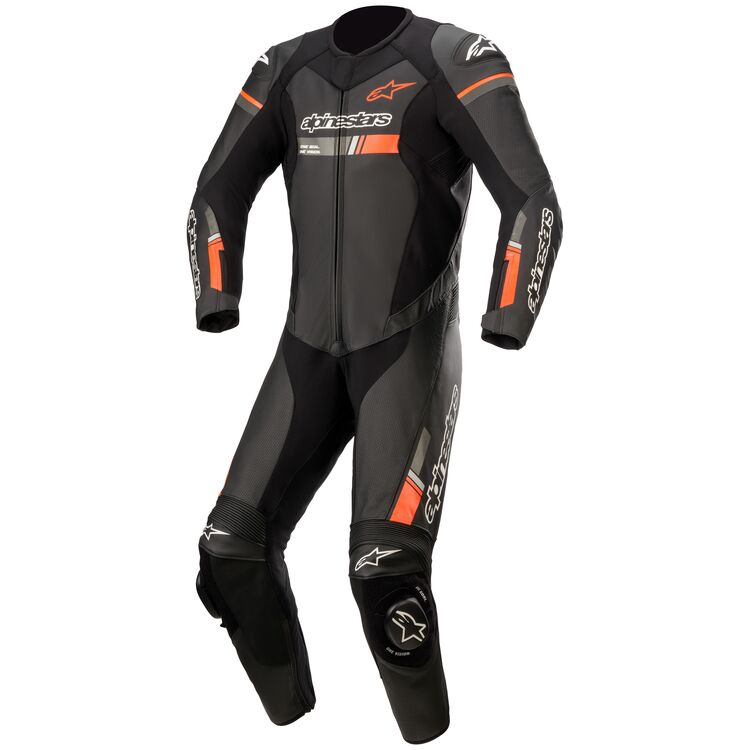 Alpinestars GP Force Chaser racing Suit Review 2022
Product Details and Qualities
Apart from a solid lid, of course, a top-notch racing suit is probably at the top of the list for any track day enthusiast. A racing suit not only serves the obvious purpose of keeping you safe in the case of an accident or slide, but it also provides you with a unique appearance, whether you're at a race or just having a fun track day with your friends. Although there are several alternatives to riding gear on the track, few companies are as well-known as Alpinestars.
Among all professional motorcycle disciplines, Alpinestars continues to enhance its gear solutions. The most recent is the two-piece leather Alpinestars GP Force Chaser suit. This province suit has all the characteristics of a genuine competition-spec outfit, including replacement knee sliders, an aerodynamic hump, and a comfortable mesh lining. Even better, Alpinestars' patented Tech-Air 5 airbag technology is compatible with the GP Force Chaser racing suit.
Let's go a little more technical here: the Alpinestars GP Force Racer is made of bovine leather and has several panels for optimal abrasion resistance and little movement restriction. In a fully tucked position, an aerodynamic hump at the back precisely lines up with the curve of your helmet, ensuring you make the most of all the straights on the course. The suit has perforated panels and a mesh lining that is breathable and moisture-wicking to help keep you cool and Alpinestars GP Force Chaser Race Suit Review.
Read Also: Dainese Laguna Seca 5 Perforated Race Suit Review
Features:-
CONSTRUCTION
The world's first fully electronic upper body motorcycle airbag system, Tech-Air®, is equipped with Tech-Air® 5, eliminating the need for bike-to-rider setup settings.
Alpinestars Airbag System has been developed to suit strategically placed accordion stretch panel inserts, which enable expansion when the airbag inflates but also provide a high level of ergonomic performance and a superior fit while riding without the system equipped.
PROTECTION
Chest pad compartment designed to fit Alpinestars Nucleon chest pads that have received CE certification.
Bovine multi-panel structure for improved abrasion resistance, breathability, and strength.
GP protectors provide efficient impact protection on the elbow, shoulder, knee, and ankle.
DFS Lite protector on the shoulder for more abrasion defense in an actual location.
The CE mark is a compatibility requirement for the marketing of this product under European statute legislation. The following requirements are relevant: A riding clothing that has been fully CE-certified according to CE-Category II prEN17092 requirements, AA class.
It has Alpinestars Nucleon Bio-Flex hip protection installed.
KEY FEATURES
Suede reinforcement on the inside of the knees for bike grip.
To provide exceptional levels of cooling airflow and convenience, perforated leather panels are placed in key locations.
Stretch panels for an ideal, high-performance riding fit are located on the abdomen, under the arms, under the arms, groin, and back of the leg.
Maximum airflow is achieved by ventilating the aerodynamic rear hump.
Replaceable and removable Sport slider provides a greater feel and durability.
Stretch ribs on the calf expansion panel for a customized fit.
Our Opinion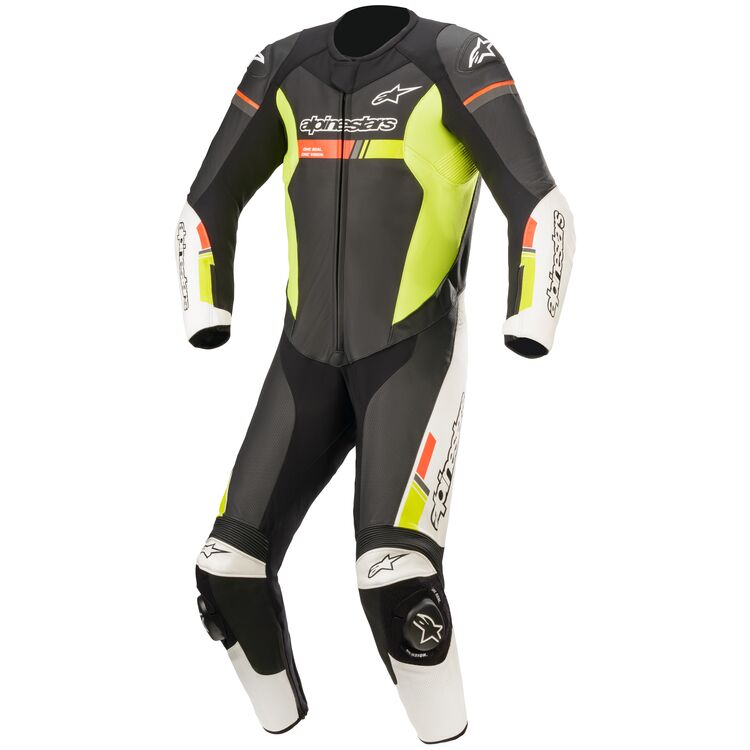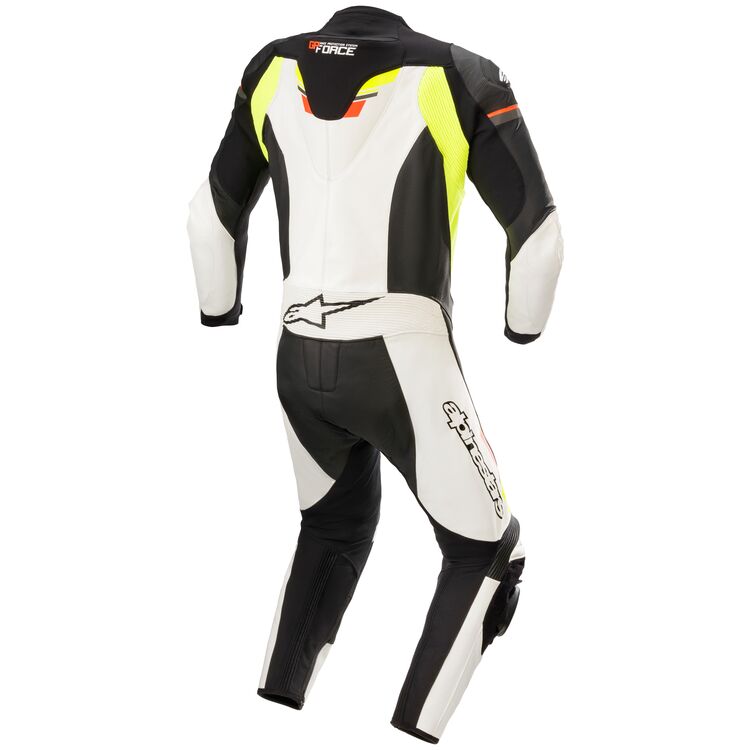 Being a two-piece racing suit, the Alpinestars GP Force Chaser lets you choose whether to wear only the jacket or the pants. However, the jacket is short and fastens to the pants with a hidden zipper. An innovative element that gives the jacket some credibility is a little interior waterproof pocket ideal for your phone or wallet.
The racing suit's internal pockets allow for the addition of extra back and thoracic protection, and the suit's expanded bellows make it compatible with the Tech-Air 5 system.
Conclusion
This Alpinestars GP Force Professional suit and its 2-piece variant are a terrific option and should be considered because they have an excellent quality-price ratio. It may become one of the best-selling suits, just as we saw with the Challenger suit (its predecessor). It is available in several colors. Some are stealthier, while others are more racing. We hope you like our post about the Alpinestars GP Force Chaser Suit review.
FAQs
What protection is used in the Alpinestars GP force chaser suit?
Chest pad compartment designed to take Alpinestars CE-certified Nucleon chest pads and GP protectors on the elbow, shoulder, knee and tibia for adequate impact protection.
What is Alpinestars GP force chaser suit?
The GP Force Chaser Leather Suit incorporates Alpinestars GP protectors for effective impact protection and external sliders at the joints for unparalleled abrasion resistance.