REVER is a free phone app and website system that connects motorbike riders worldwide. It makes it simple to find the best locations to bike, design unique routes, monitor your rides, and share your experiences. The basic app is free, but you can upgrade to a premium subscription for $59 per year. We will go through all of its features in this REVER GPS app Review.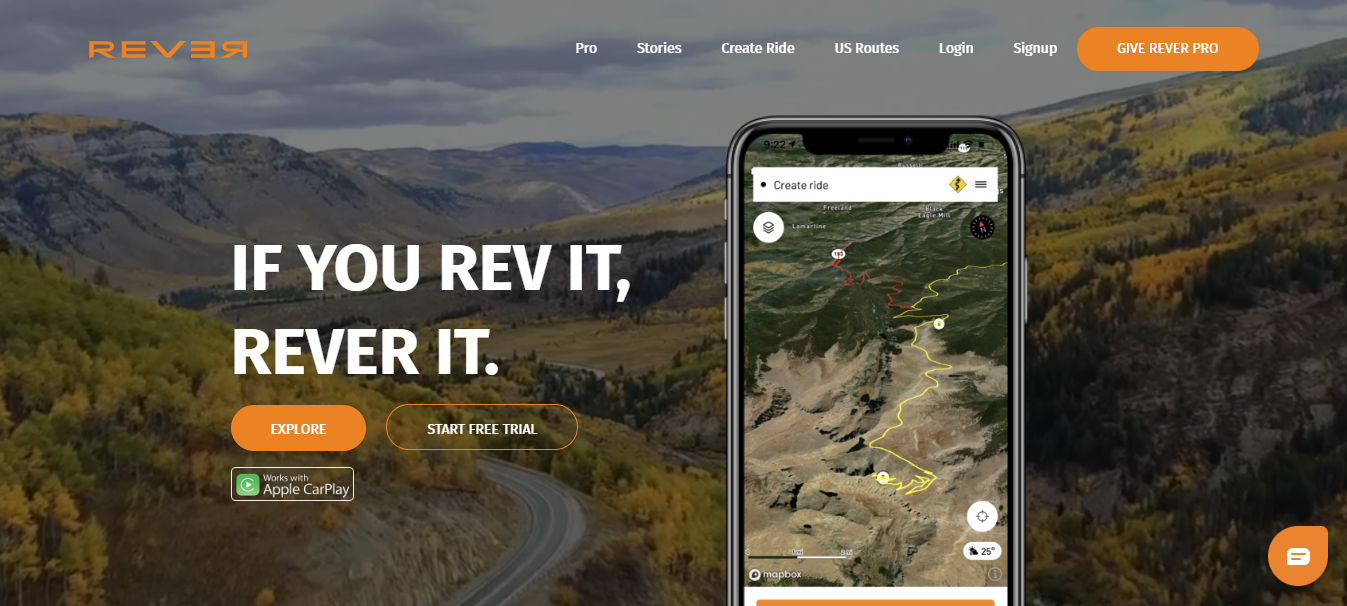 Product Details and Qualities-
REVER GPS APP was created by motorcyclists who have a passion for riding and the ability to develop and implement a simple yet feature-rich smartphone app. Personal tools, as well as ways to explore, track, plan, navigate, and utilize the importance of social media and group connections, are all included in this app. The App (available for iOS and Android) is great for solo and group rides, and, like much modern technology, it allows you to meet new riders who share your love for the sport.
Like other new applications, REVER has a restricted free edition that includes the bulk of the functions a rider would require. Without spending any money, a rider may track (highway, paths, racecourses, and OHV sites), design custom routes, share and replicate rides, and join challenges and communities. Just keep in mind that the free version is ad-supported. The Pro Version costs $4 per month (paid yearly) and includes all of the features of the free version, plus a lot more.
The User Interface (UI) is simple and straightforward, with colors that function well in bright and dim light. The buttons on phones connected to handlebars are big and situated at the bottom of the screen, making them easy to operate. Plan a Ride, Load (an import route/map), or start tracking are all options available in the app.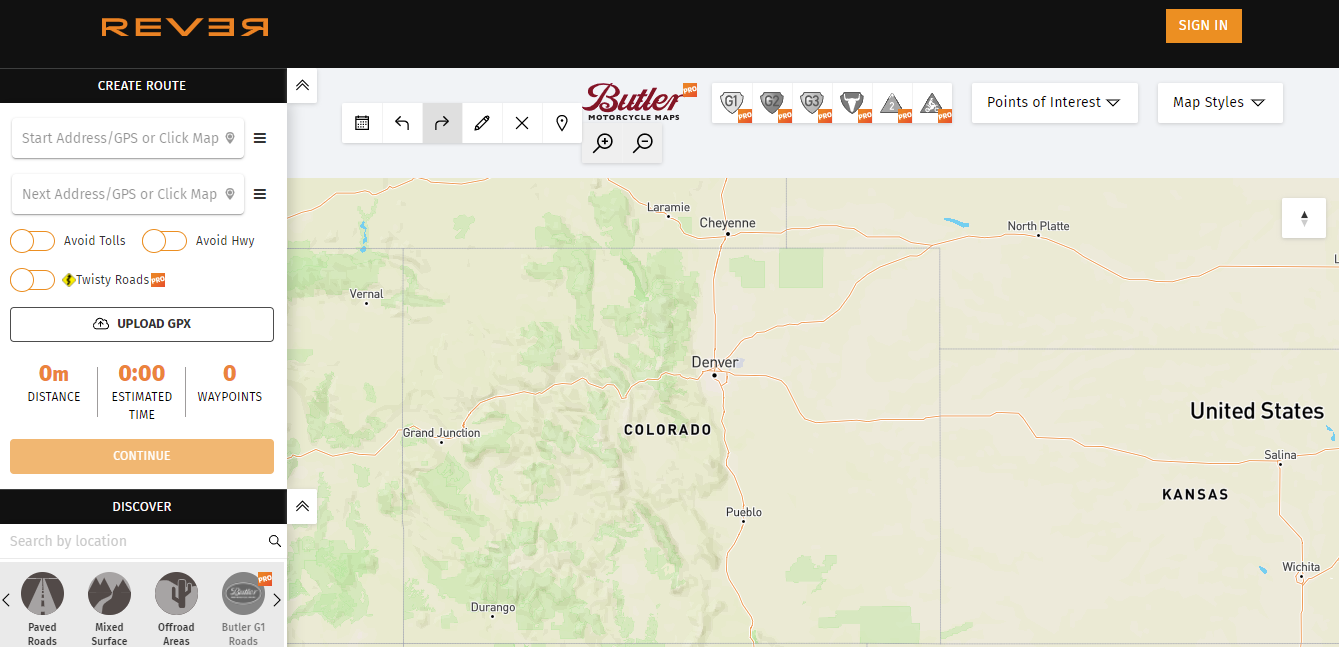 The Pro version's rider profile includes "LiveRIDE," which lets your friends and family know when or where you're riding. It is a fantastic feature since it allows you to share a link to your ride and send a Safety SMS message to your friends or community if you have an incident.
The core of the application is what it measures throughout a ride, which contains your starting and ending positions, Total Ride Time (TRT), Distance (in miles or kilometers), and Avg. Speed, Top Speed, Altitude, and the name of your bike (via your profile). This information is then used to create maps that indicate where you could push the gas pedal vs. reduced speeds or traffic.
Read Also: Motorcycle Touring Guide for Everyone
Pricing of RIVER Premium GPS App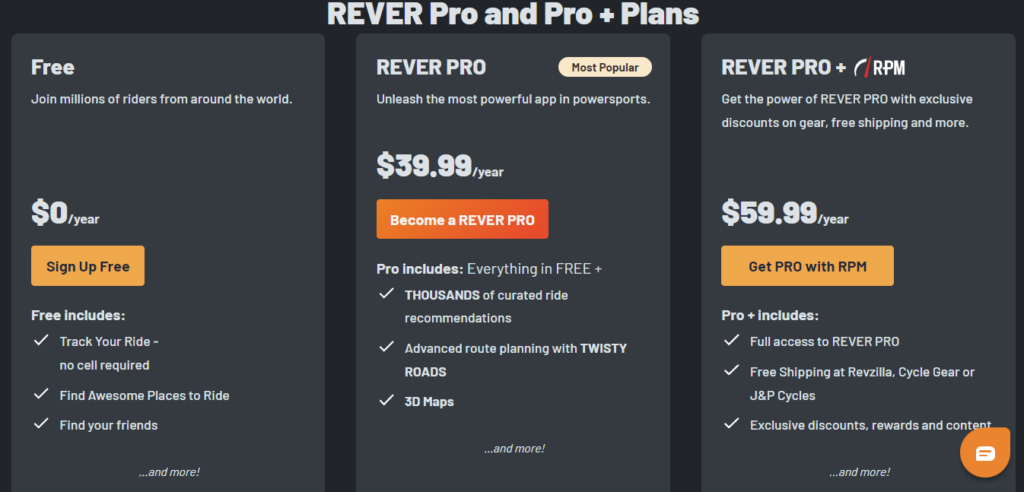 REVER App Features-
The 'Discover' and 'Challenges' options are the same on the website on a smartphone. In addition, the 'Profile' button shows you the info you've gathered about your recorded routes.
The 'Rides' option displays a real-time feed of other riders' journeys, which may be transformed into routes for the user to follow. Tracked rides, scheduled rides, friends' rides, and preferences are all divided into categories via buttons at the top of the page.
Last but not least, your mobile device has a 'Track' option. Users may load a previously saved route or build a new one and then utilize it for navigating. The road can be traveled by following the route line or using turn-by-turn guidance. If the user so desires, the journey can also be reversed. After completing a route, it may be saved and shared.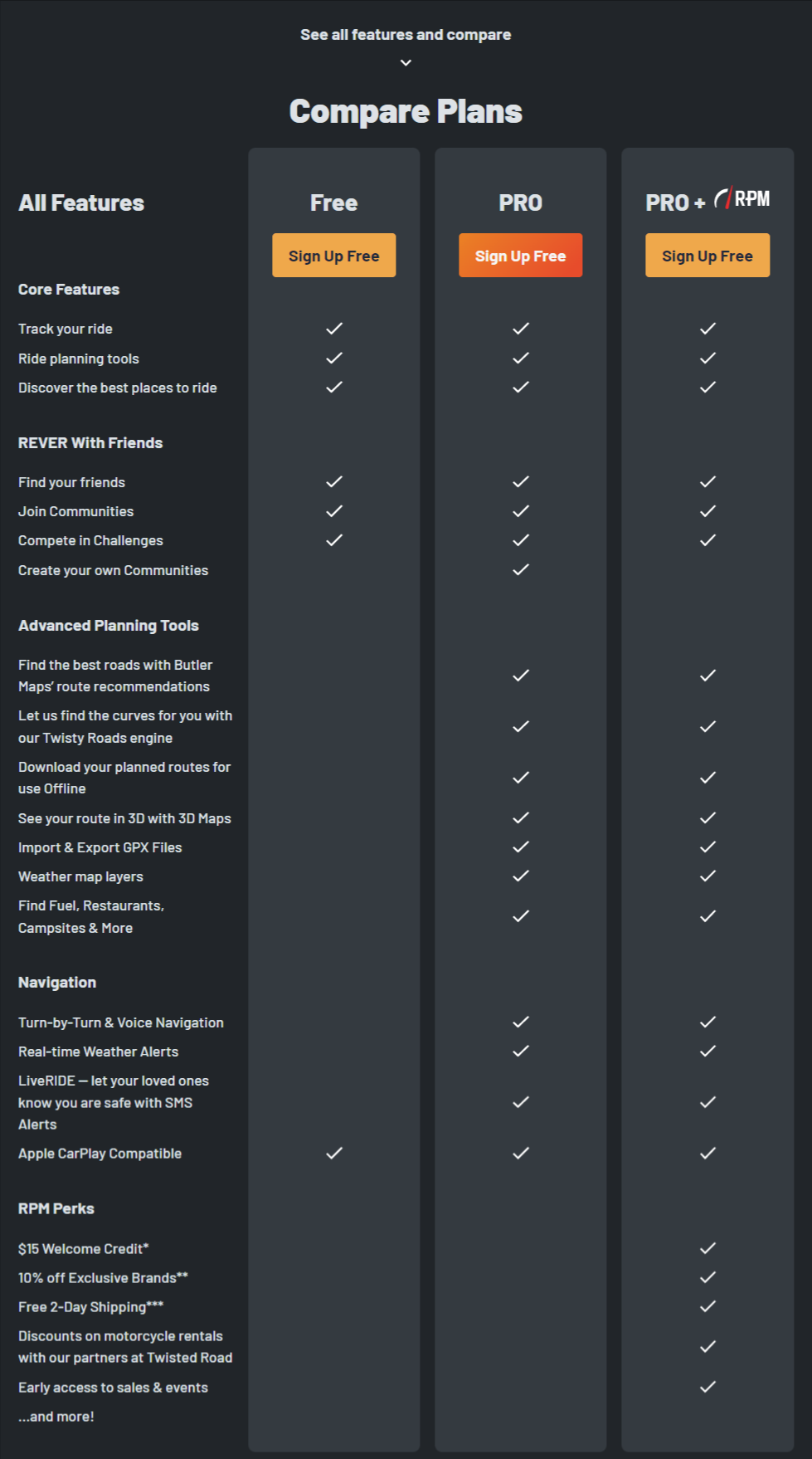 Our Opinion-
We liked it because, even though this is an app, you can use it offline effortlessly. It's common for adventure motorcyclists to be without phone service, but the app still functions well. That is, as provided as we don't deviate too far from our intended path. We noticed that the accuracy wasn't great but adequate for a non-GPS system.
If you're going off-road, you'll want to utilize a smartphone mount and a protective case, in our opinion. Instead, most Adventure riders use a GPS, and the REVER App will not operate with a GPS. Also, put an anti-glass screen protector to read your REVER maps in direct sunlight, as smartphones are pretty bad.
Read Also: Alpinestars Tech 10 Boots Review
Pros:
Discover Options – With so many tags to choose from, it was simple to locate plenty of snowmobile tracks and other specialized routes that other companies don't always provide.
Open the app and be ready to navigate – The synced web-to-app route builder makes planning routes online and converting them for smartphone navigation simple. All of your trips are at your fingers as soon as you connect to your smartphone account.
Smoothly Navigate Waypoints – When you pass a waypoint, the app will automatically route you to the next one without requiring your input.
Cons:
Battery Drainer – If your phone is set to high performance, the app performs poorly. This drains the phone's battery fast. Thus, it's only as helpful as long as your battery allows it.
Keeping to the Route Line – This is among the most useless navigation solutions we have ever used. It just displays the route line without offering any audio or visual guidance. It was just too difficult to follow and, quite clearly, unsafe.
Missed Waypoints – If you forgot your waypoint, you'd have to pull over and choose whether or not to continue. A lot of navigation applications annoy me because of this.
Conclusion-
The free version of the app has several useful features. But many riders choose to upgrade to a Pro subscription and do not regret it. As a result, REVER is the almost-ideal option for all adventure bikers. This REVER GPS App will develop as technology advances.
FAQs
What is the REVER app?
REVER is a mobile app and website that allows users to monitor and share rides and trips with others online.
Does REVER cost money?
For the annual PRO subscription, the standard US price is $39.99.
Does the REVER app work offline?
When you are offline, the map region you downloaded will be viewable.
How does the REVER app work?
It's as simple as clicking the "track ride" button on the application and then riding away to track a ride using REVER.