Read our latest Dainese Racing 3 perforated jacket Review looks at everything you need to tackle the street or the track, with all of the style and protection found in Dainese's most costly race-grade leather jackets. Co-injected shoulders with aluminum inserts and racing-grade Tutu cowhide leather with strategically placed elasticated inserts enhance safety and performance to the next level. All the used materials give this jacket a look and feel only seen in high-end race jackets. For any ride, the flexible Racing 3 Jacket delivers track-level performance.
About Dainese

Dainese is a renowned Italian firm founded by current President Lino Dainese in 1972. It specializes in protection gear for motorcyclists, mountain bikers, and downhill skiers.
Its earliest items were motocross leather trousers, followed by leathers for road riding. As a result, the Dainese jacket is one of the most technically advanced and protective brands in the world of racing and riding.
Dainese Racing 3 Perforated Jacket details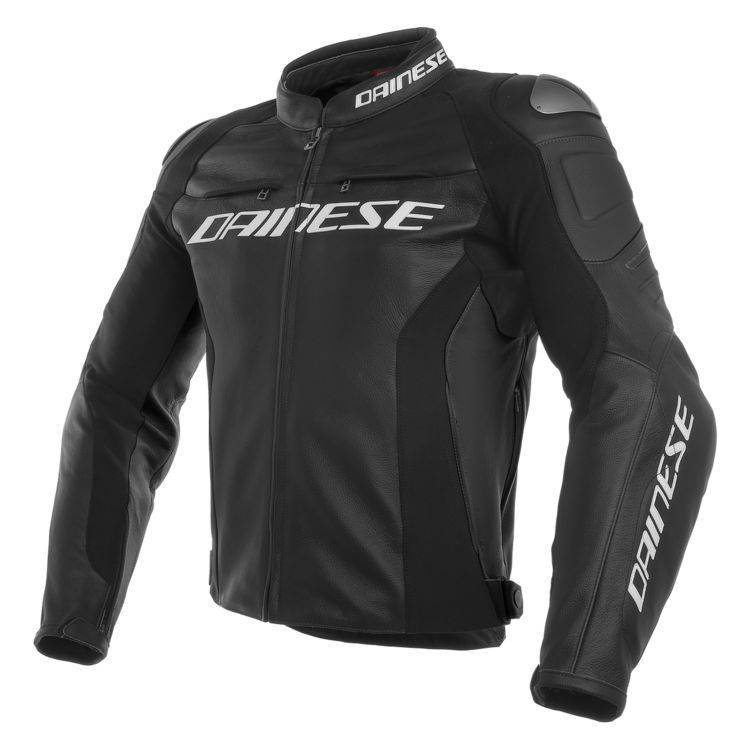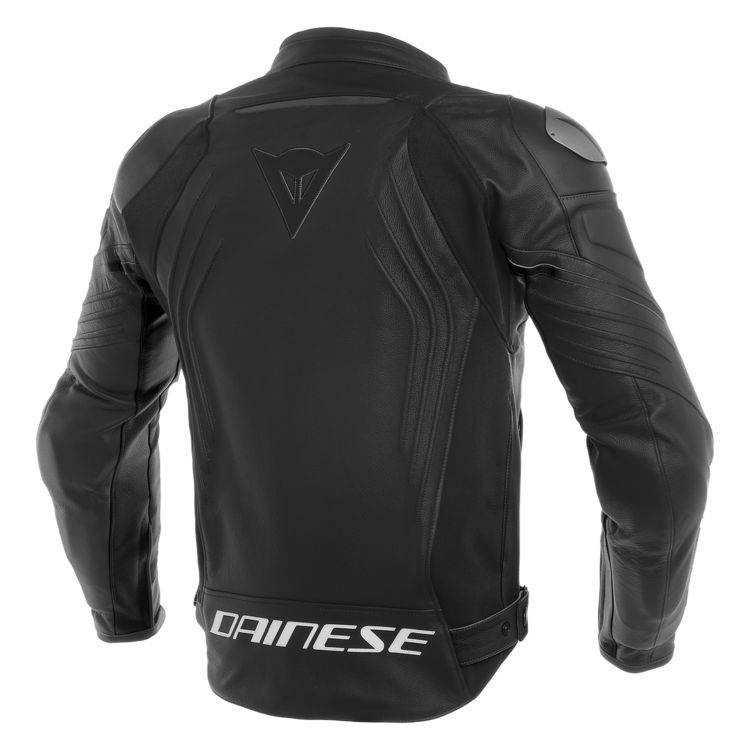 Dainese Racing 3 perforated jacket has been around for a while and for a good reason. The outside is made of tough Tutu leather that feels like an old favorite even before you put it on for the first time. Add to that the most extensive perforation of any jacket I've ever seen. The Racer 3 Perf. Has the great majority of its forward-facing surface vented (even on most of the sleeves), and it flows air like a champ!
The air has given a cold on chilly mornings. Therefore the Delta 3 Pants are perforated in the same way. It's lovely.
The flexible S1 fabric covers the insides of the arms and chest on the jacket and back and the interiors of the legs on the pants, assisting in the slim fit, above the knees, folding flexibility strips aid movement.
The ribs on either side of the jacket's back appear decorative, but they're accordion panels. The jacket and leggings allow for a lot of flexibility. Whether you're riding a naked bike upright or in a racer, tuck on a more sports machine. The jacket and pants connect by an internal Dainese leather jacket panel that wraps around three-quarters of the body to ensure a solid fit.
All of your body's corners have CE-Level 2 armor, which should protect your joints in the event of a fall. The shoulder armor is detachable, allowing you to fine-tune its position.
Price – $463
Color – Black, Black/Fluo Red, White/Black/Red
Read Also: Best Dainese Riding Pants for Motorcycle Riders
Dainese Racing 3 Perforated Jacket Features
Protection
Protective composites that meet the EN 1621.1 standard
Replaceable aluminum insert in a co-injected shoulder
CE Category II (Directive 89/686/EEC) approved jacket
Tutu leather covers a thermoformed shoulder.
Ergonomics and Comfort
S1 bi-elastic fabric
tutu calfskin leather
Collar in full leather
Elasticated fabric with inserts
System of tying the jacket to the trousers
Waist adjustment
Micro elastic 2.0
Chest and side air vents
Silver ion treatment with nano feel liner
Other Features
Two pockets on the outside
Double chest protector pocket (sold separately)
Back protector pocket for G1 or G2 (sold separately)
Inserts that reflect light
Inserts with a soft feel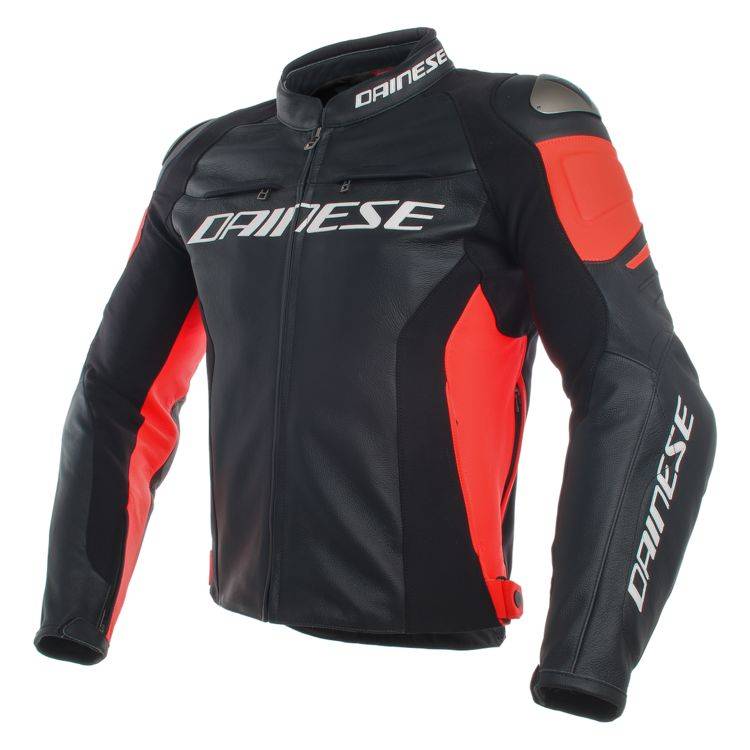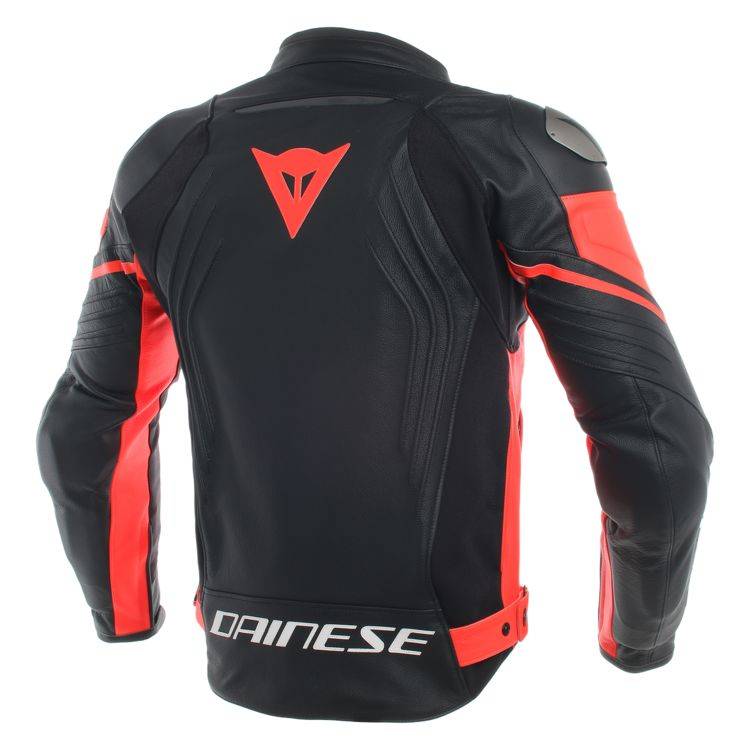 Our Opinion
Dainese Racing 3 perforated leather jacket provides excellent protection while providing the comfort required for spirited summer driving. With approved shoulder and elbow protectors, the metal inserts on the shoulders give the high degree of Protection necessary for any route. At the same time, the air intake on the chest and sides lets you enjoy the summer breeze, even on the warmest days.
Check Latest Price on Cyclegear | Revzilla
Pros and Cons of Dainese Racing 3 Perforated Jacket
Pros
Two components of a kit for ultimate flexibility.
There is a lot of cold air flowing.
Can wear a jacket with riding jeans.
Cons
It might be tough to get started with a circumferential zipper.
Waist snaps come undone now and then.
A leather cover for the knee slider areas would be ideal for street riding.
Conclusion
We've gone over the essential features and details of the Dainese racing 3 perforated leather jacket insignificant fact to help you decide whether this is the correct Dainese Ladies Leather Jackets for you. The main benefit comes from reading a large number of consumer reviews. So read various positive and negative reviews to get an accurate idea of what it's like to buy and use a Dainese racing 3 perforated women's jacket.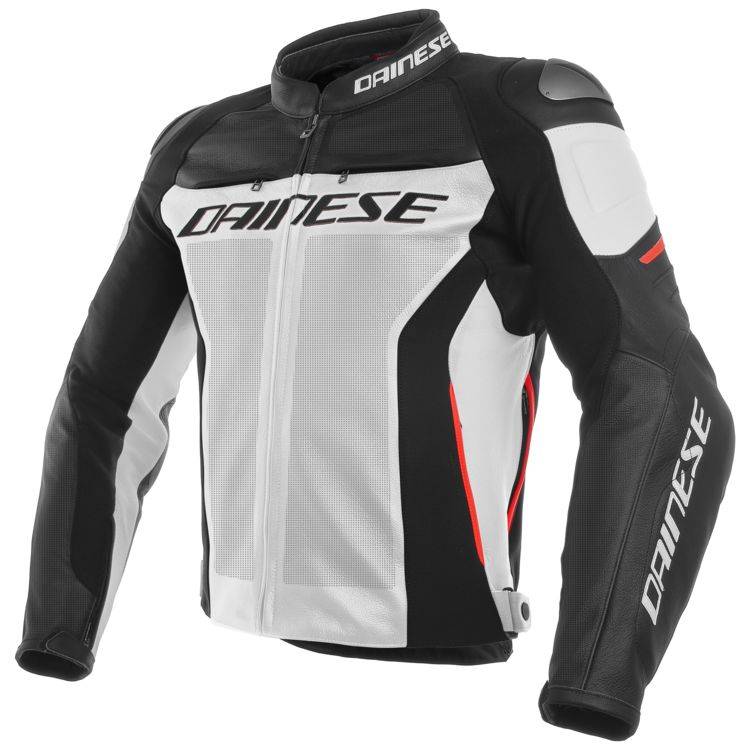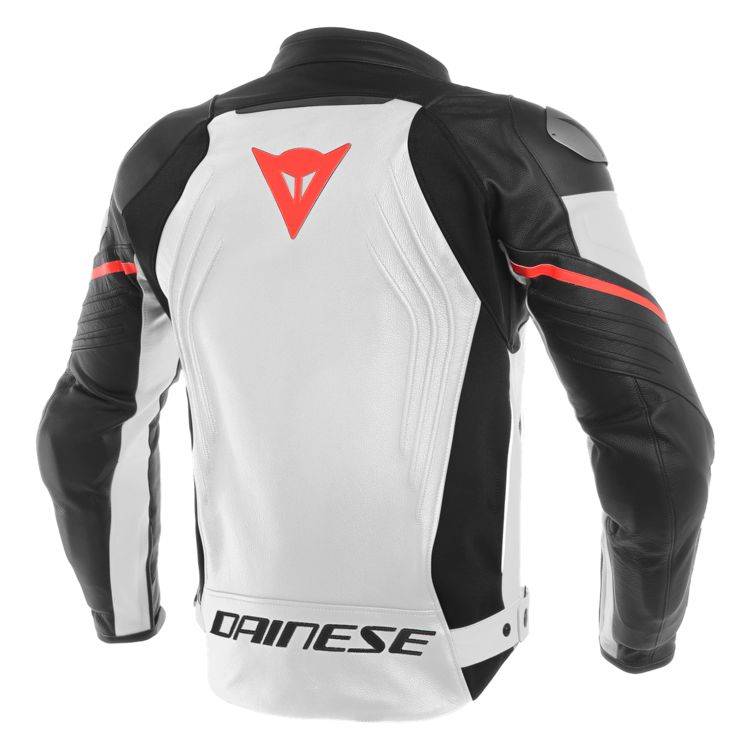 Check Latest Price on Cyclegear | Revzilla
FAQ'S
Is Dainese Racing 3 Perforated Jacket good?
Dainese is a well-known motorcycle gear brand noted for creating high-quality safety equipment. This reputation is the product of decades of research and development of their jackets, pants, and full suits based on data acquired through involvement in most of the world's foremost racing organizations.
How do I know if my Dainese jacket is original?
Enter the code behind the hologram on the swing tag or the box label to authenticate the goods. The coding in the sewn labels is disabled for security reasons.
Where are Dainese jackets made?
The tag inside of the Racing 3 Perf displays Tunisia.
How do I know what model Dainese jacket I have?
Look within the jacket for a tag sewed into one of the side seams of the liner or below the Dainese label in the back of the neck. You'll see that the brands are occasionally buried within a bit of pocket adjacent to the size tag if you look attentively.
What Protection is used in Dainese Racing 3 Perforated Jacket?
Composite protectors certified to EN 1621.1 Standard are used.