For traveling riders, Rukka makes the Armarone textile jacket. The Armarone is made entirely of Cordura and has Rukka D3O protection, so it won't simply withstand the elements but also harsh road conditions. Again, this set will be suitable for three seasons: spring, fall, and winter using Gore-Tex waterproofing and including a detachable thermal liner. So, let's get started with our review of the Rukka Armarone Riding Suit. 
Rukka Armarone Riding Suit Details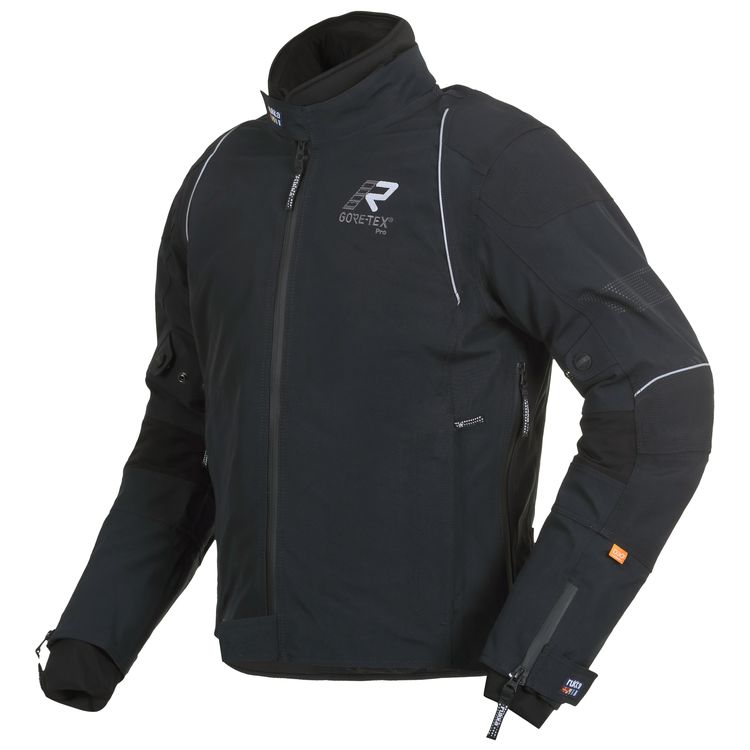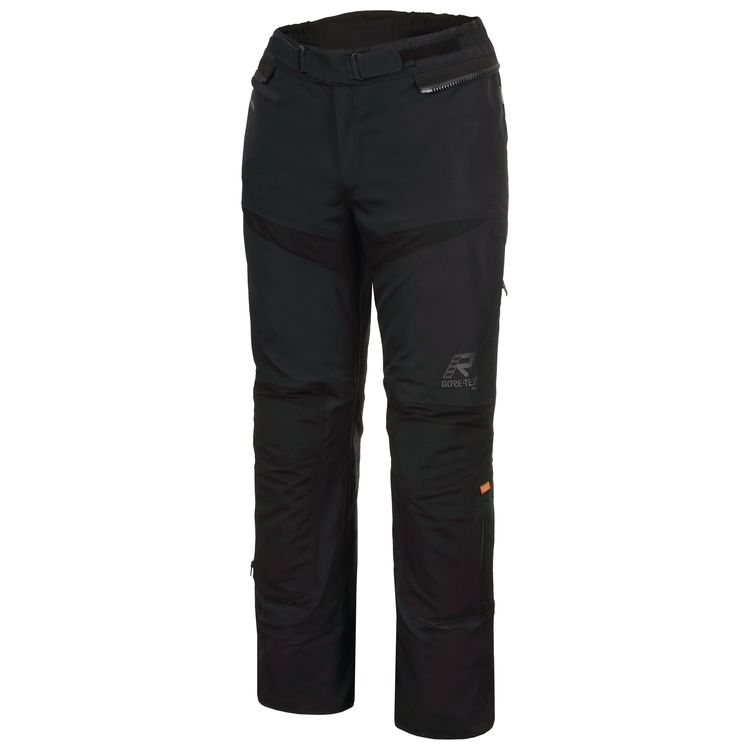 Material–
The Rukka Armarone Jacket is made entirely of Cordura, with a Gore-Tex Pro 3-layer laminate that is completely windproof, waterproof, and breathable on top. Because of its outstanding characteristics, Cordura is a high abrasion- and tear-resistant fabric widely utilized in motorcycle-related applications.
However, Rukka has also included Armacor reinforcing in the shoulders and elbows to enhance the Armarone further. This durable material combines Kevlar and Cordura to produce excellent abrasion and thermal resistance. The jacket also has a significant degree of visibility in the back, shoulders, and chest, which is another fantastic feature.
Safety–
The Armarone will have a more standard set of characteristics for safety. It's excellent that the jacket comes with CE Level 2 EN 1621-1 2012-certified Rukka D3O Air XTR shoulder and elbow protectors. Additionally, you receive a CE Level 1 certified Rukka D3O Air All Back protector for added protection.
The pants also have a loop for a crotch strap and a long connecting zipper for trousers to avoid any leakage of water or separation, which is a fantastic final safety element. Look at our bundle deals so you may purchase the pants at a discount if you want to have this additional coverage but still want to save a little more.
Comfort–
Since it is designed for long-distance touring in challenging weather, the Rukka Armarone Gore-Tex Jacket will perform brilliantly in terms of comfort. In addition to the excellent Gore-Tex waterproofing, it has a built-in waterproof elastic ATS (anti-theft system) Gore-Tex stretch collar from Rukka.
It indicates that the collar is placed in a pocket at the back of the collar, where it can be flipped out and secured with a click. The advantage is that you can rapidly extend it if the weather worsens, and you won't have to worry about losing it while riding.
Despite being a riding outfit for cool weather, it also has a pair of vents to help with ventilation, a couple of zips on the sides, and another set in the back. Therefore, you might consider alternative models that include a few vents if you're also searching for something to ride with during the summer. The jacket has a set of zippers in the upper arms, a second zip, and Velcro on the cuffs for modifications.
Additionally, the hem is Velcro-adjustable, and the arms and back have elastic strap stitching for improved mobility. The waterproof pockets with zippers on either side of the chest and the Gore-Tex inner cuffs round out the features. Together with a pair of gloves with an inner and outer structure, these elements will create a durable layering system to keep the water out.
When you peek inside the jacket, you will first see a central zipper running down the front and a Velcro collar that can be folded back on itself. Upon opening, you will find your removable thermal liner with 60g insulation and a water-resistant pocket for any valuables, such as your phone. Although you can always take it off if the temperature warms up, this will be useful for riding in cold conditions.
Read Also: Spidi Supersonic Pro Perforated Race Suit Review
Rukka Armarone Trousers Price-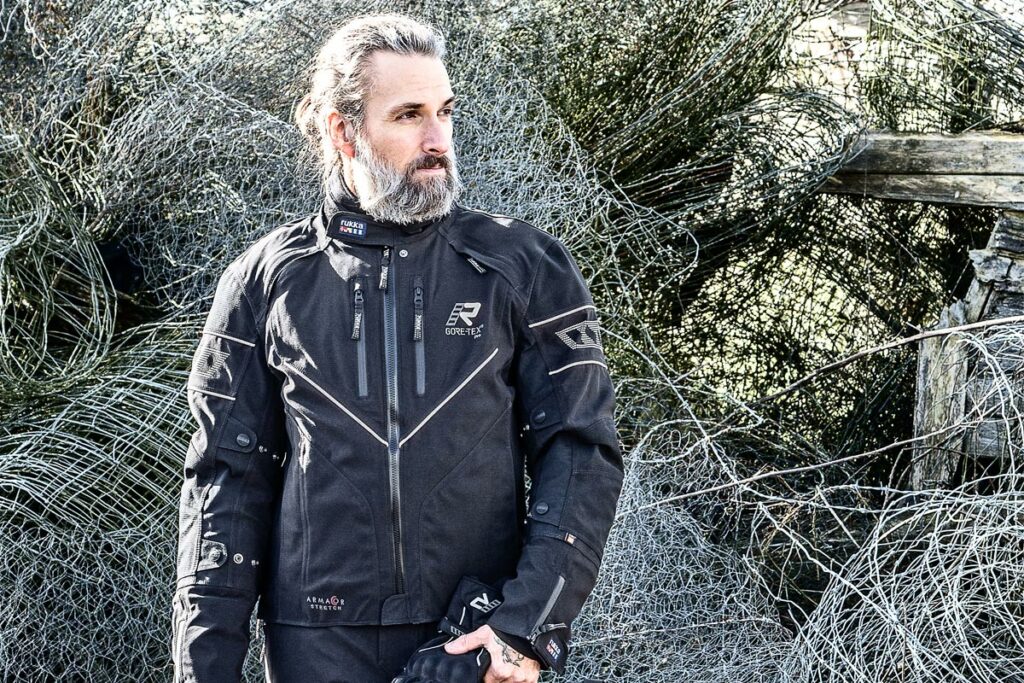 The Rukka Armarone Pants will be made of the same durable Cordura and Armacor as the jacket, and they are expected to sell for around 700 Euros or 800 USD at suggested retail prices. Additionally, the motorcycle pants have CE Level 2 Rukka D3O knee and shin protectors with additional thigh vents. The pants fasten with a double Velcro belt that can be adjusted and accommodate a pair of Rukka suspenders.
Conclusion
Riders have an excellent mid-tier Rukka touring option with the Rukka Armarone. You also get many higher-end features in some of their more expensive jackets, such as incorporated D3O armor, the Rukka Air Cushion, and a 3-layer Gore-Tex laminate to the excellent textile Gore-Tex construction. We hope you like our review of Rukka Armarone Riding Suit.
---