The Kriega R22 Backpack is a multipurpose, all-weather mid-size pack that features a front pocket of 4 liters and 18 liters of waterproof storage. This backpack is built with 420D Cordura and nylon ripstop to withstand years of usage. Kriega's proprietary Quadloc-Lite harness makes it comfortable to wear regardless of the duration of your rides. So, let's explore the kriega R22 backpack review.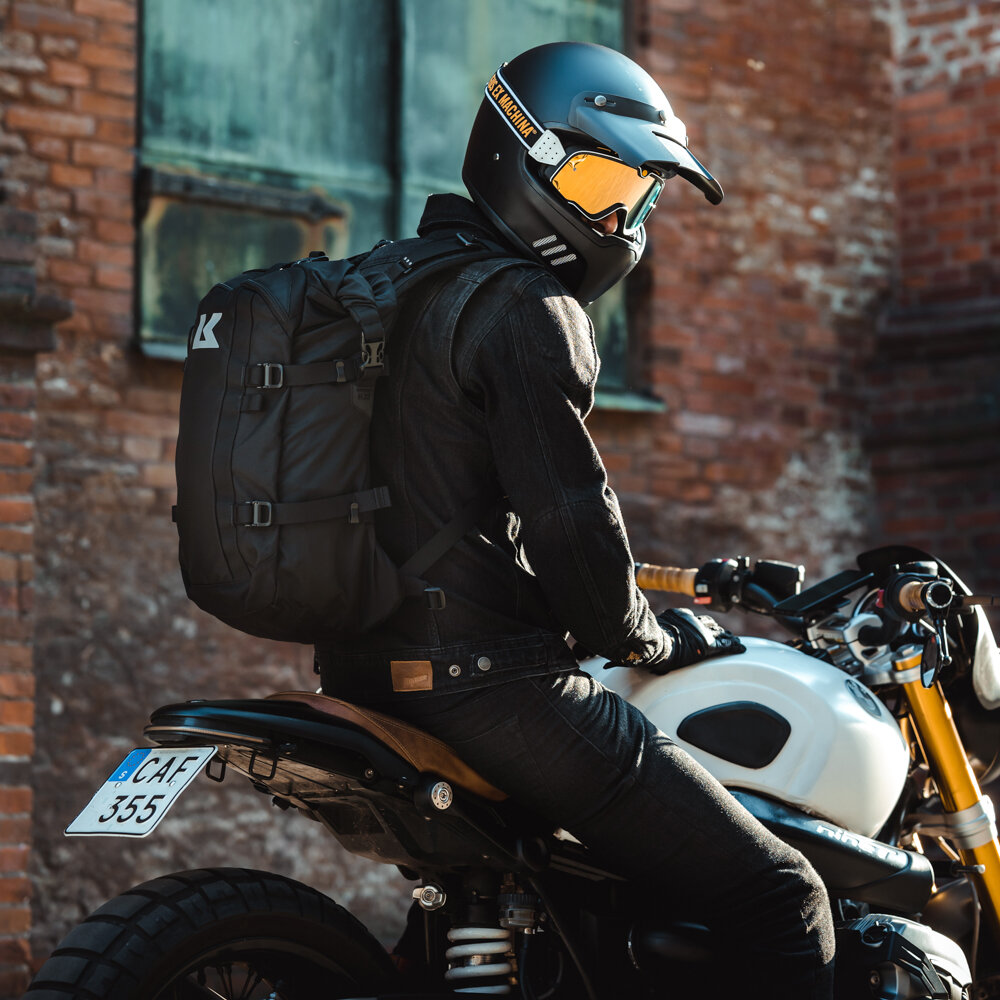 Read Also: The 12 Best Motorcycle Backpacks for Riders
kriega R22 Backpack Review – Product Details
The Kriega Motorcycle Backpacks' 22 liters of capacity are divided into two spaces: an 18-liter main cargo hold with a roll-top and a 4-liter outer pocket with a zipper.
The 4-liter external pocket is water resistant even if it isn't completely waterproof, especially since it will be on the rider's back, which should be going forward and protecting it from rain.
The R22's detachable waist strap is excessive for a backpack this size because it's designed to hug the rider's hips while moving. Mostly due to how well-behaved Kriega's innovative, flexible chest harness holds on.
This design, which has been used successfully in all Kriega bags, is a motorcycle enthusiast's favorite since it allows for considerable freedom of movement and a secure feeling. The secret is that it secures the bag's weight while not cutting through the tops of your shoulders as a regular backpack can.
Speaking of accessories, the Kriega US-5 or US-10 drybag may be attached to the R22 using built-in tabs. Even though it requires a lot of fiddling with straps for little more storage, it's an excellent feature if you already own Kriega products.
High durability and sturdy construction define this bag. It is made using Kriega's revolutionary Quadloc-Lite, completely adjustable harness, and all-weather riders appreciate its near-perfect fusion of aesthetics and utility.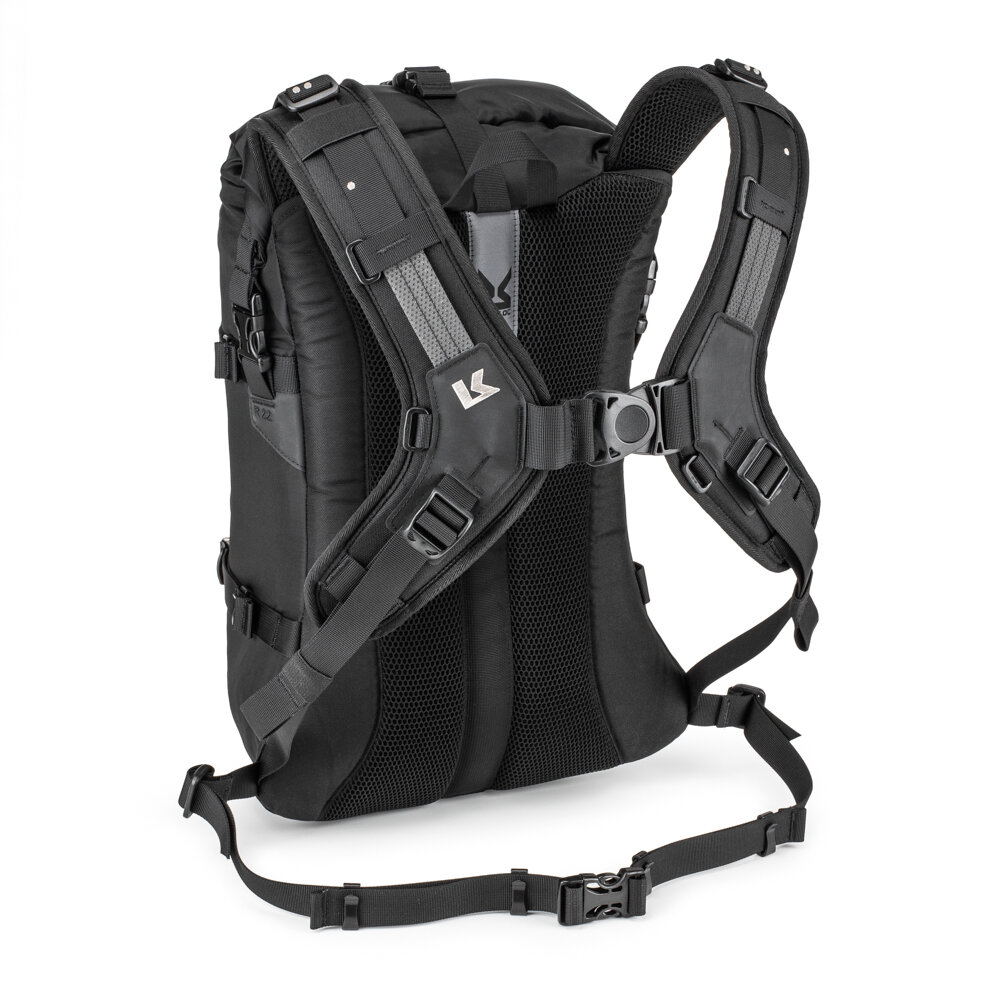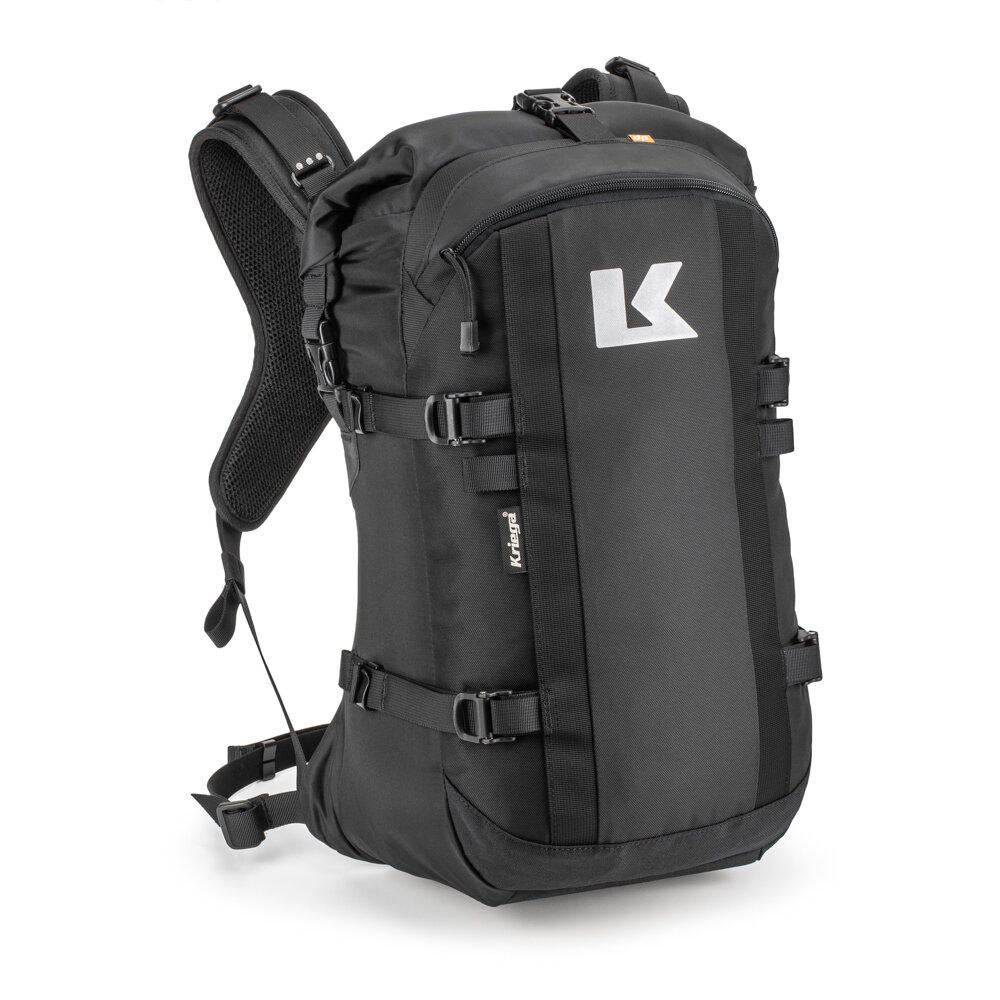 Features
The Quadloc-Lite harness transfers weight from the shoulders to the chest and body for all-day riding
Waterproof 18-liter Dry Pack with capacity for 17″ Laptop
4 -liter front pocket storage for easy-access items
Air-mesh back panel for rider comfort
Removable internal white liner (taped-seam)
Reflective panels on the harness, reflective logo on the rear
Four compression straps keep the load stable
All straps come with nylon clips to keep excess straps from flapping
Removable waist strap.
Hydration reservoir compatible
Add additional waterproof storage with hook-on points for a US-Drypack
10 YEAR GUARANTEE
Tech-Specs
420D Cordura Lite main construction
420D nylon rip-stop side panels
Super tough Hypalon details
YKK zip on the front pocket
22 LIters' total capacity
Dimensions:- 430(h) x 235(w) x 220(d) mm – 16.9(h) x 9.2(w) x 8.6(d) inches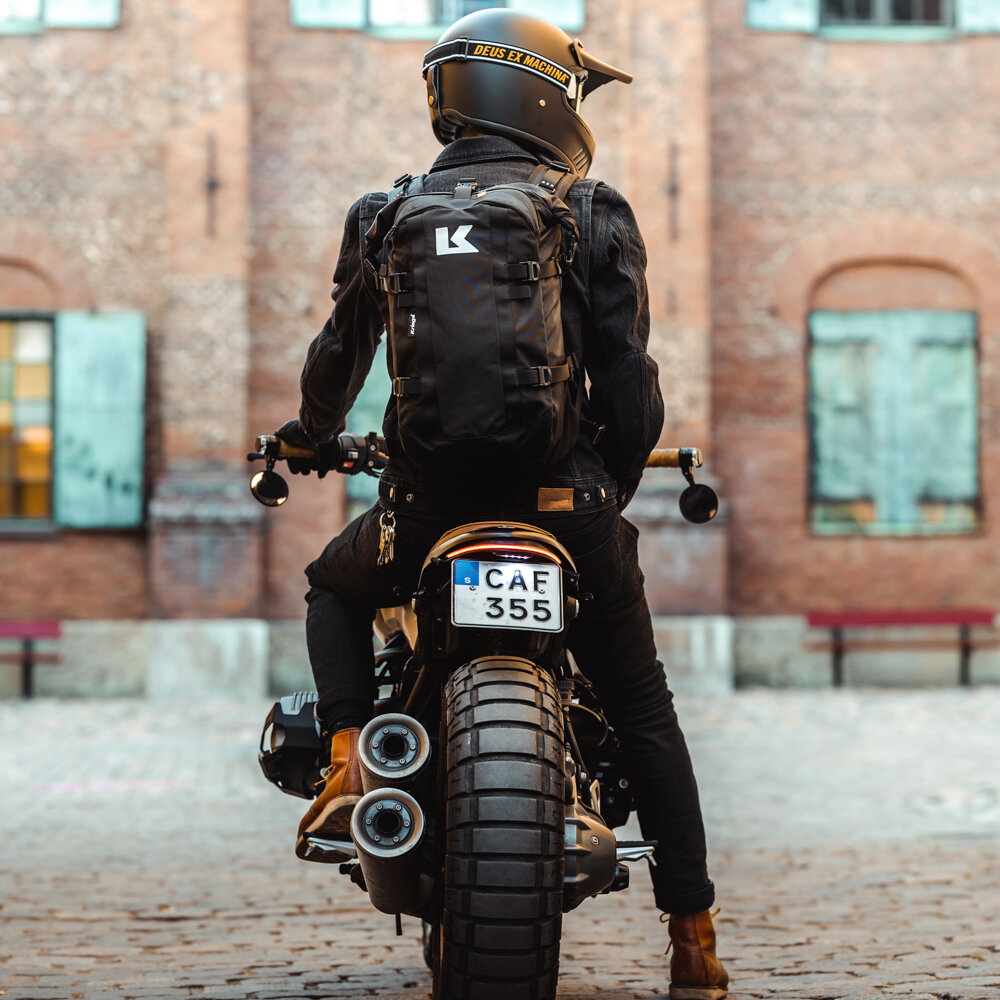 Read Also: How to Choose Best Motorcycle Backpacks for Riders
Conclusion
A fantastic little rucksack for enduro and adventure riding is the Kriega R20. There is enough bike room for gear, designed to accommodate a hydration pack for long rides. It's a fantastic backpack, and it is completely waterproof. We appreciate you reading our kriega R22 backpack review. We sincerely hope you liked it!
Check the Latest Price & Features Here
FAQs
Is the Kriega r22 backpack waterproof?
Handy zips on the front for phone and access cards for quick and easy access. Completely waterproof.
How many years does the Guarantee Kriega r22 backpack have?
It has a ten years guarantee.