When it comes to riding gear, helmets, jackets, trousers, boots, gloves, and the like are frequently mentioned, but riding glasses are sometimes overlooked. Because they don't actively physically protect the rider's body after an accident, few people find them to be part of their riding gear. On the other hand, riding glasses are an essential element of one's riding gear since they protect the eyes from changing lighting conditions, which can happen fast when riding a motorbike.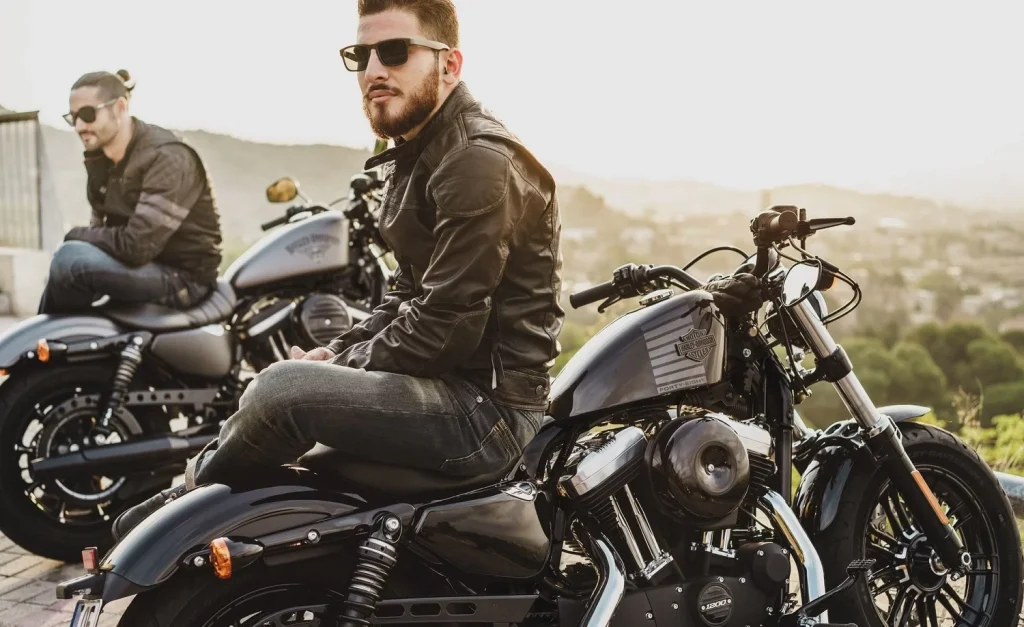 Types of glasses for motorcycle riding
Regular Sunglasses
Many individuals use colored visors to block off the extra light from natural sources when riding during the day. However, if you don't like the idea of wearing a colored visor, there is another option: sunglasses. While conventional sunglasses may be worn under a helmet, those manufactured by motorcycle gear makers are typically preferred since they fit under the helmet more readily. Bertoni sunglasses are a great option because they come with black tints right out of the box. Sunglasses are preferable to colored visors since you must remove your sunglasses instead of altering the visor when riding at night.
Motorcycle goggles
These glasses were created with a more specific purpose in mind. They keep the glass section fixed over your eyes using an elastic band that tucks behind your head. Off-road helmets are matched with motorcycle goggles because the large aperture allows the motorcycle goggles to be securely placed over the rider's face. These may also be worn with open-face helmets and give the rider a neo-retro aesthetic.
Polarized Lenses
Polarized lenses are beneficial to most people who suffer from eye problems. It may be utilized even if the rider's eyes appear to be dazzled. However, it is suggested that individuals who do water spots use it properly. Regular motorcycle riders, on the other hand, are familiar with it.
Goggles with interchangeable lenses
Their structure is similar to ordinary motorcycle goggles, but they benefit from interchangeable lenses. It comes in handy when biking in inclement weather. It might be bright one minute and gloomy or foggy the next – there's no reason to worry. Stop, replace your glasses, and you're ready to ride in the new weather. Bertoni provides an adjustable lens goggle with several lenses for dealing with various weather situations.
Clear & Colored Lenses
When we select a lens type, we may determine if we require particular lenses or color lenses for usage on a motorbike. However, you may use it to your advantage in both cases. Specific lenses are utilized to use in dark or gloomy environments. There are several types of lenses available on the market. On the other hand, when you pick color lenses, you know the hue you want to filter, diminish, or use for increased contrast. If you wish to lessen glare in your eyes while riding a motorcycle, though. Then a yellow-colored lens is a way to go.
Read Also: Top 10 Best Klim Motorcycle Riding Pants
Conclusion
Wearing motorcycle riding glasses is just as necessary as eating salt to ride a motorbike in complete comfort and safety. Some motorcycle helmets, on the other hand, feature visors of higher quality.
FAQ
Do I need motorcycle riding glasses 2022?
Yes! We need motorcycle riding glasses for the year 2022. Sunglasses for motorcycle riding protect our eyes from dust, stones, and other debris.
How do you clean motorcycle glass?
There are a variety of liquid cleaners available for cleaning motorcycle riding sunglasses, which can be cleaned using a microfiber cloth.
Which type of riding sunglasses is best for the rainy season?
During the rainy season, sunglasses with hydrophobic lenses are recommended.