The Kriega Max28 Expandable Backpack has a storage capacity of up to 28 liters, which is large enough to accommodate a full-face helmet and free up your hands once you get to your destination. You may divide your equipment into three areas to safeguard and manage it. To prevent rain from entering, the waterproof part has a roll-top cover. A 15″ laptop or other delicate equipment that must be kept dry can fit inside. This kriega Max28 Expandable Backpack review will discuss backpack details and features.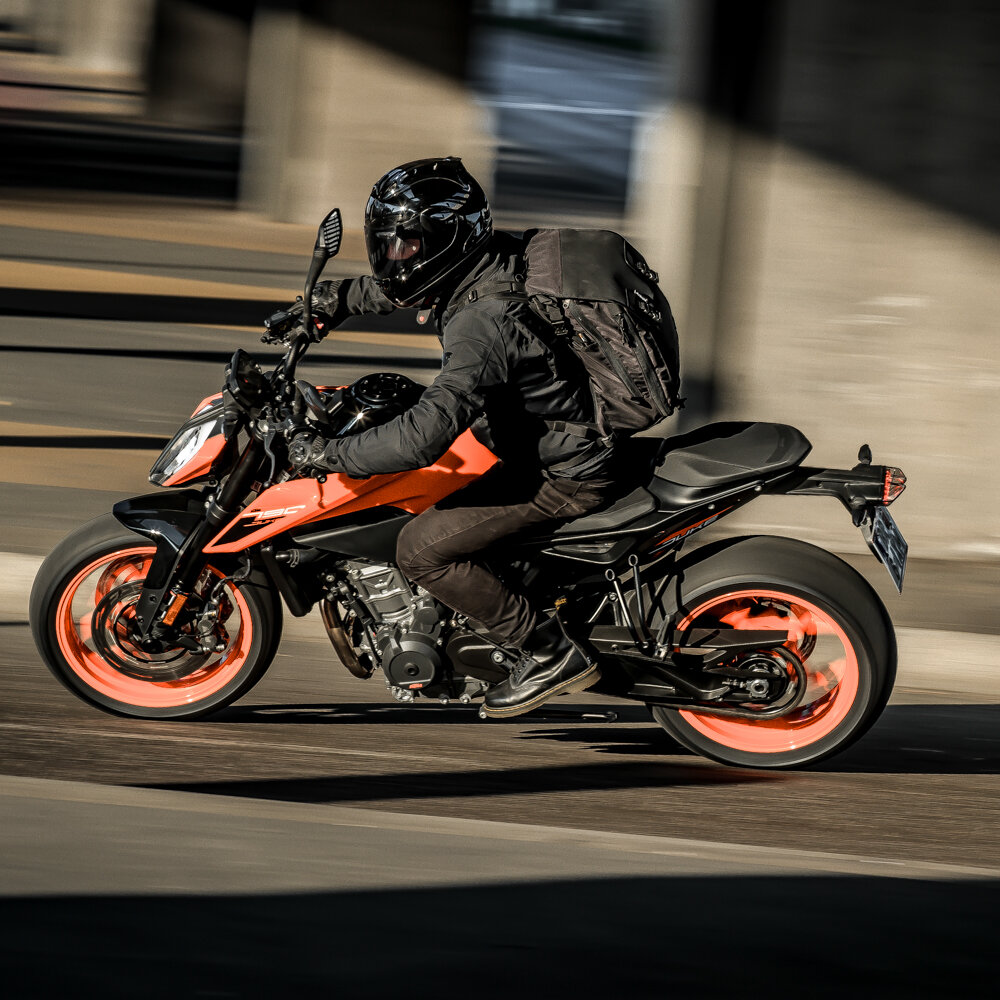 Read Also: Kriega R22 Backpack Review
Review of Kriega Max28 Expandable
The Max 28 Expandable Backpack, like all of the bags offered by Kriega, was designed with motorcycle riders in mind. It indicates that every part of its design has been made to benefit riders.
The most important factor to consider when selecting a motorcycle backpack is comfort. Pressure on your shoulders and arms during long rides might result in tiredness and muscular soreness.
Kriega created the QUAD LOC-Lite harness system to solve this issue by shifting the backpack's weight from the shoulders to the chest and body. A waist strap may be added or removed as needed, and a cushioned back panel provides additional comfort and defense against any sharp objects inside the bag.
The Kriega Max 28 has three useful sections to meet your storage needs. A flip-down panel at the front of the bag is intended to hold and organize smaller objects like cables, notepads, and pencils in several compartments and sleeves.
A roll-top waterproof section that can accommodate a 15-inch laptop is located at the back of the bag. Your hands are free, and the bag's expandable pocket protects your prized brain bucket in the center, which can fit a motorbike helmet when inflated. Additionally compatible with the company's Hydration Reservoir system is the Kriega Max 28.
The Kriega Max 28 is made of durable 420D Cordura Lite Plus for long-term use. This material features excellent tearing, abrasion, and water resistance. With added waterproofing on the laptop compartment closing, YKK heavy-duty zippers are used to seal all of the backpack openings. The Max 28 also has reflective paneling on the harness to increase rider safety. Best of all, Kriega's guaranteed 10-year warranty is included with this very versatile motorcycle bag.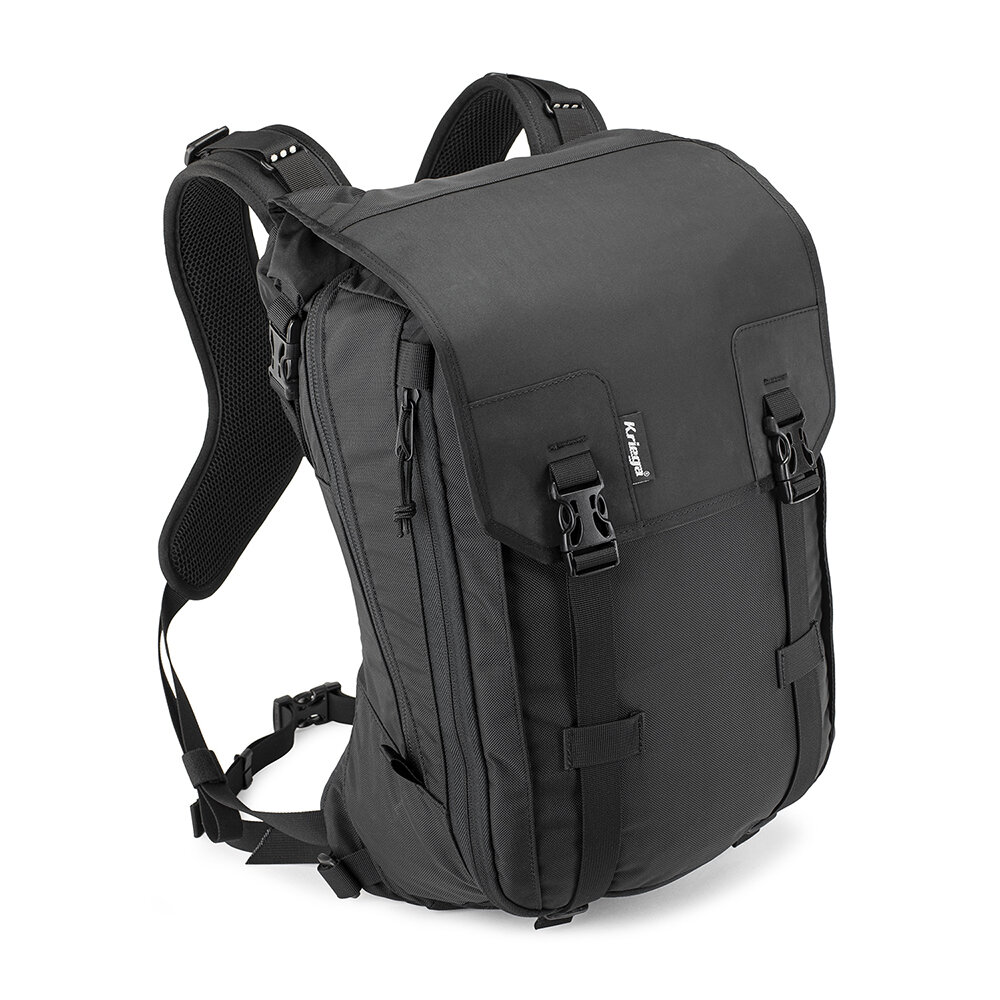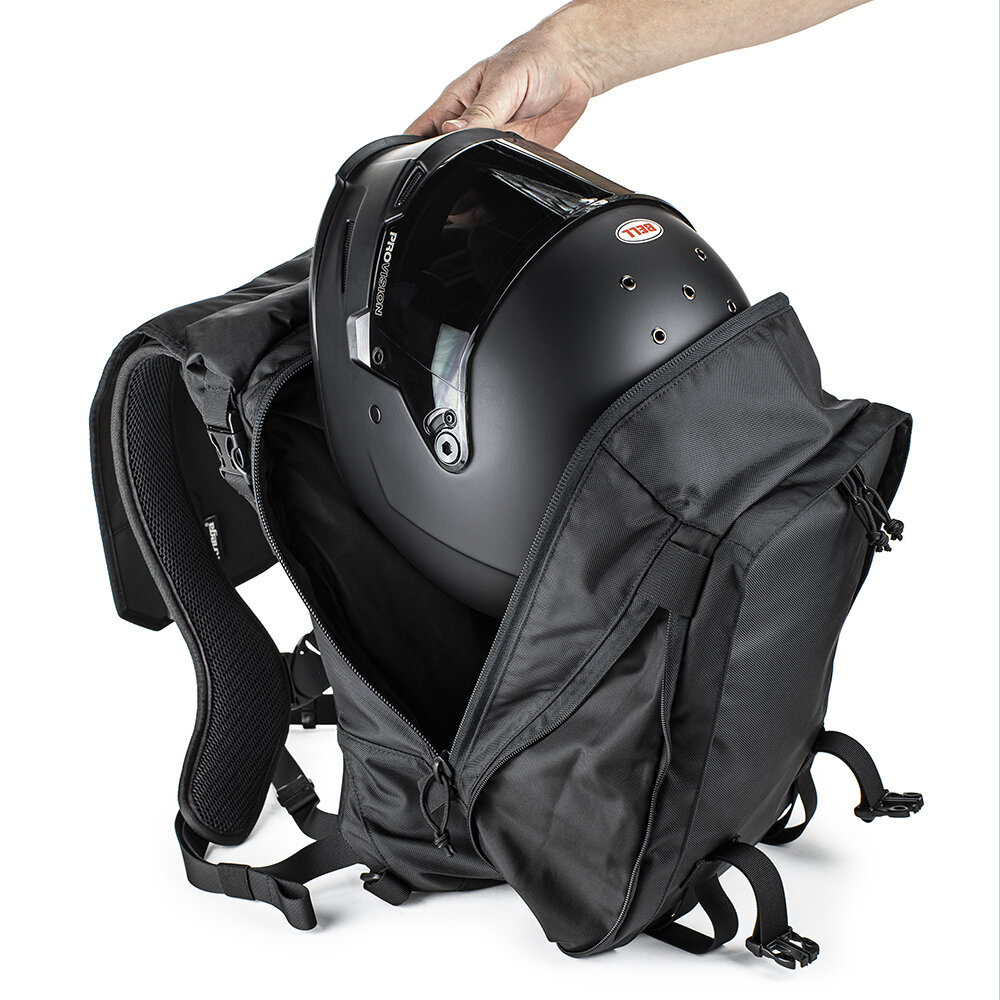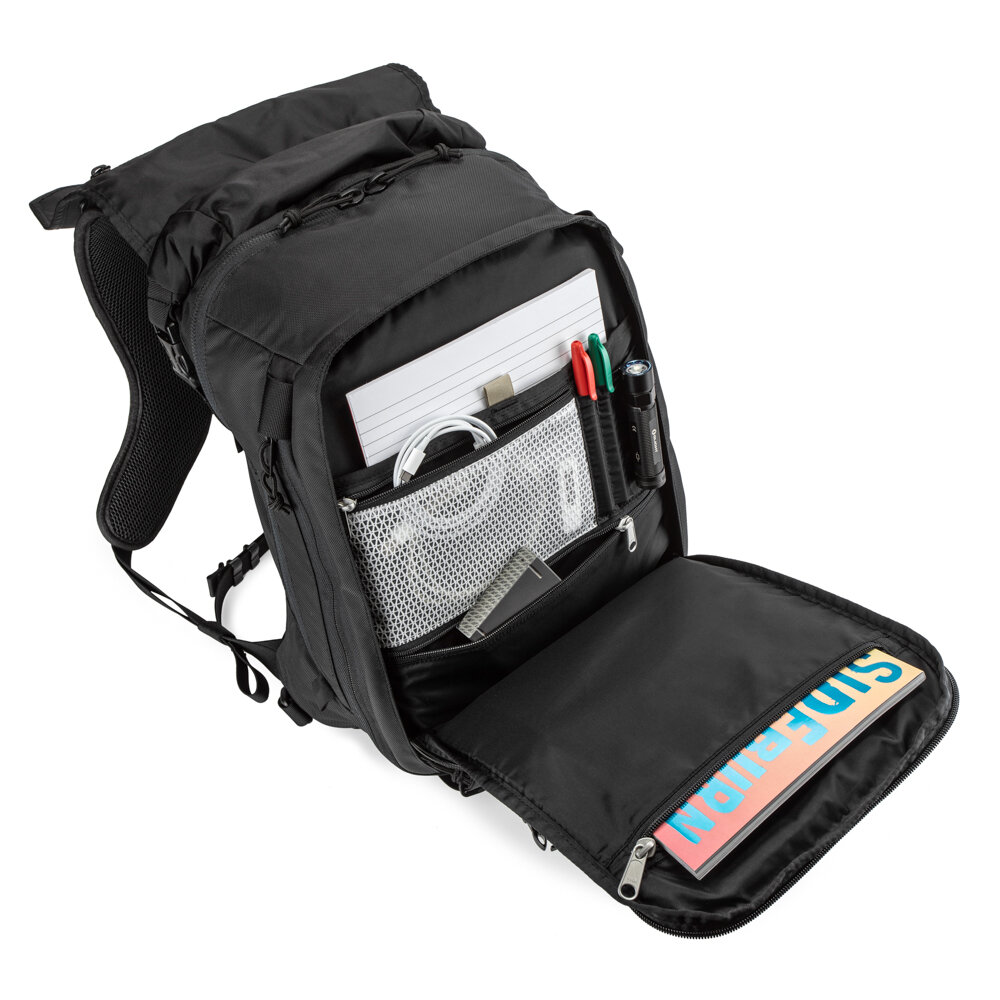 Features:
Waterproofing: roll top laptop compartment w/ a taped-seam waterproof liner
The QUAD LOC-Lite harness transfers weight from the shoulders to the chest and body, giving all-day riding comfort, even with heavy loads.
Ultra-durable 420D Cordura Lite Plus and Hypalon construction
'Soft-feel' back panel for rider comfort
YKK heavy-duty zippers throughout
Zip-out expandable main body taking the total carrying capacity to 28 liters
Guaranteed waterproof 14″ laptop pocket. (max size 340 x 245mm / 13.4″ x 9.64″)
4 internal zip pockets, plus a quick-access document sleeve
Hydration Reservoir compatible
Removable waist strap for extra pack stability when riding
Reflective panels on the harness give added visibility.
Harness pocket compatible
Helmet carrying system: holds the full-face helmet in the main compartment when expanded.
46cm H x 28cm W x 18cm D (18.1″ H x 11″ W x 7″ D)
10-year warranty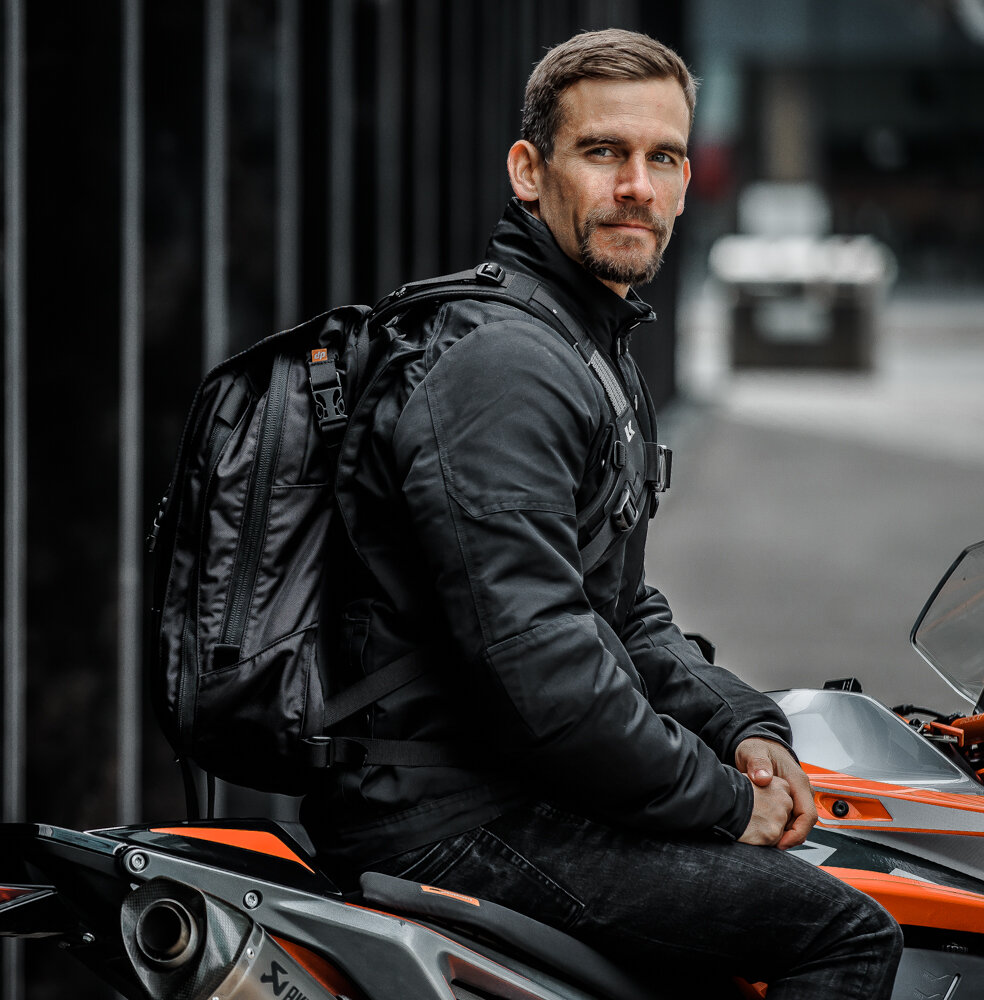 Conclusion
Kriega needs no introduction if you're looking for motorcycle baggage, whether you'll be carrying it on your person or the bike. With years of experience and a keen eye for detail, their brand-new Max28 backpack represents why millions of motorcycle enthusiasts like this brand.
This backpack is targeted firmly at urban riders. However, anybody who is familiar with the build quality and carrying comfort of a Kriega bag understands that its utility goes well beyond the concrete jungle. We hope you like our kriega Max28 Expandable Backpack review.
Check the Latest Price Here:-
FAQs
What is the Kriega Max28 Expandable Backpack?
The MAX28 Expandable Backpack utilizes Kriega's groundbreaking Quadloc-Lite™ harness, combined with high-tech construction materials to meet the demands of the modern-day urban rider. 
Is this Backpack Waterproof?
Yes, it has a roll-top laptop compartment w/ a taped-seam waterproof liner. 
Does the Kriega r35 backpack use any Chest Strap?
Yes, they have integrated Quadloc harnesses. 
---