Our reviews help you find the finest products for your money, whether you're looking for new Dainese Textile Jackets or any other motorcycle gear. To help you make an informed decision about whether the Dainese D-Explorer 2 Gore-Tex Jacket is the correct choice for you, we're going to review it today.
Dainese D-Explorer 2 Gore-Tex Jacket Details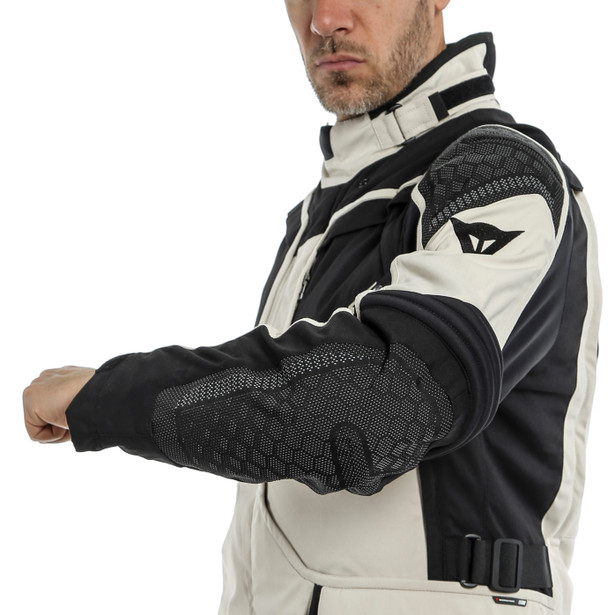 The Dainese D-Explorer 2 Gore-Tex Jacket is a highly adaptable, durable, all-season adventure jacket. As it can also transform into a vented jacket, you can use it both in winter and summer. The updated version of this jacket is like the Swiss army knife of motorcycle jackets.
As its name suggests, the outside fabric is waterproof Gore-Tex, highly durable, and features a warm lining. It is detachable and has a 45,000 mm water resistance in this instance. So that you know, you can use it to stand under a waterfall.
However, it offers a ventilation system via flaps on the chest and back for those hotter days. Additional elements include the Sanitized inner lining for increased breathability and the air inlets on the sleeves.
Not to be overlooked are the Trixior D-TEC fabric inserts in strategic locations that are more likely to be chafed or damaged. Let's discuss this Dainese D-Explorer 2 jacket's protection while discussing potential effects.
The shoulders and elbows have detachable Level 2 composite protectors (currently the highest rating), and a Pro-Armor back protector is also provided. A unique quality. However, a chest protector must be purchased separately to enhance this protection.
Given that we'll be wearing the trail motorcycle jacket for several hours at a time while riding, it must also be comfortable. Dainese has added elastic inserts, stretch inserts on the elbows, adjustable collars, sleeves, waists, and cuffs, as well as a zip connecting the jacket and pants.
The waterproof front pockets, two cargo-style pockets, one inside pocket, and one document holder pocket on the sleeve are just a few of the many creative features of a top-tier brand like Dainese.
Features:
Ergonomics and Comfort:
Anti-floating sleeve adjustment
Elasticated inserts
Jacket-pants fastening system
Neck adjustment
Quick fit zip sleeves adjustments
Sleeves adjustment
Waist adjustment
Wrists adjustment
Protection:
Composite CE Level 2 armor on elbows and shoulders
Pro-Armor CE Level 2 back protector included
Pocket for double chest protector (Pro-Armor only)
Read Also: Top 7 Best Scorpion Exo Motorcycle Riding Jackets Review
Other Features:
Duratex™ fabric
Mesh fabric
QuickDry fabric
TRIXIE D-TEC Engineered Textile on high impacts areas
1 inner pocket
2 front outer pockets
2-in-1 removable GORE-TEX insulated destination jacket
prEN 17092 certified motorbike protective jacket
TRIXIE reflex threads
Cargo Pockets
Air vents on sleeves
Dainese modular flap system on chest and back
External fabric with water-resistance treatment
Liner in breathable and perforated Sanitized® fabric
Massive Ventilation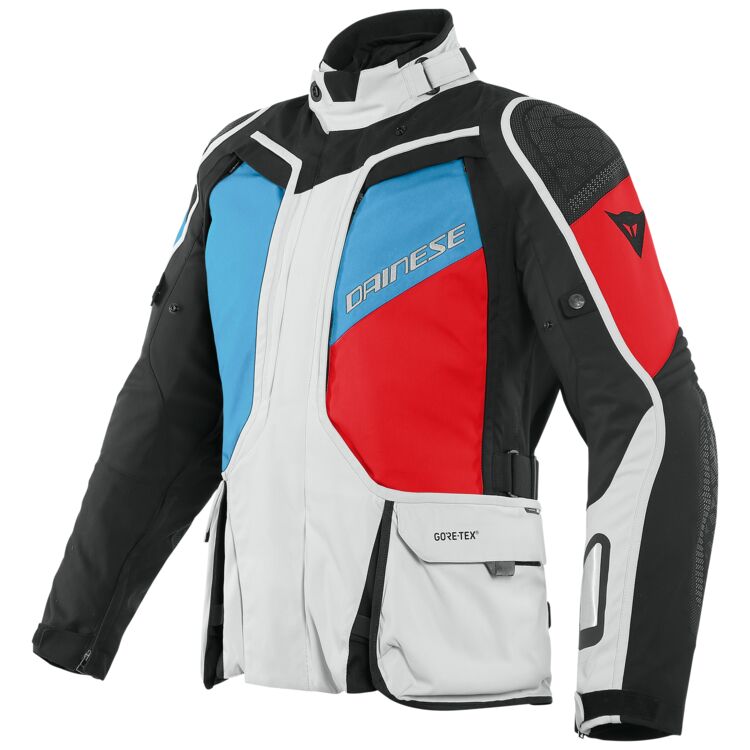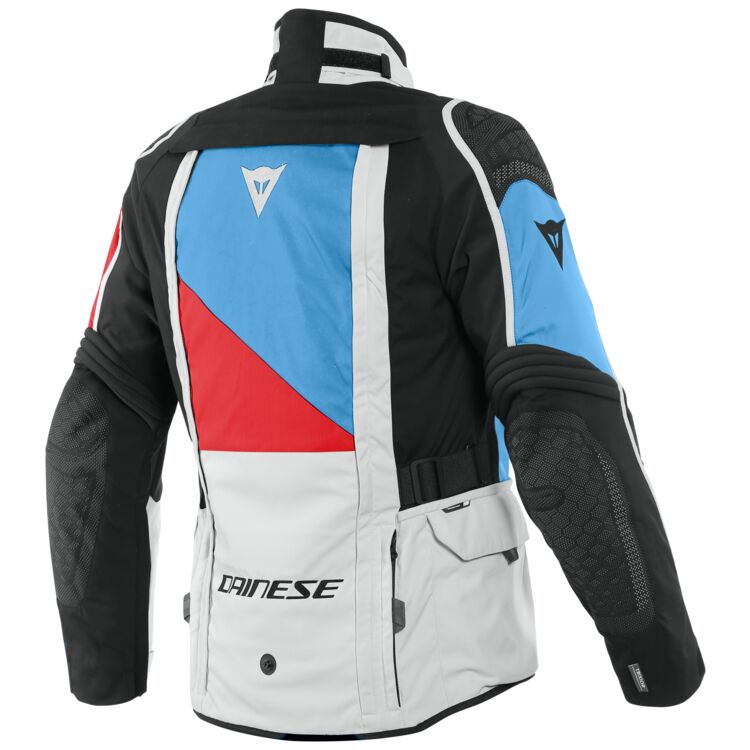 Conclusion
With such a high-end product, expectations were high. Still, Dainese has overtaken themselves with this touring/adventure/trail suit: very versatile, with carefully thought-out details, lots of pockets, and reliable protection, which you'll appreciate if your thing is clocking up miles on your bike every year. Bring it home; you can't go wrong with the Dainese D-Explorer 2 Gore-Tex Jacket.
FAQs
How Good Was This Dainese D-Explorer 2 Gore-Tex Jacket?
The Dainese D-Explorer 2 Gore-Tex Jacket shell is made of durable Duratex fabric, with Trixior D-Tec Engineered Textile placed in the high impact regions for reinforcement against everyday wear and tear as well as protection in the event of a crash.
What Protection is Used in This Jacket?
You are equipped with CE-rated back, elbow, and shoulder armor, so you can start riding immediately.
Is This
Dainese D-Explorer 2 Gore-Tex Jacket Waterproof?
The D-Explorer 2 Gore-Tex Jacket features several vents, breathable Gore-Tex waterproofing, and a customizable design.