The 9-liter Kriega Trail9 Adventure Backpack Review is a convenient method to transport stuff. The roll-top primary storage compartment has a capacity of 4 liters and will keep its contents dry even during long rainy seasons. You may organize how you carry your goods using the various sections.
A hydration pouch or other equipment that requires easy accessibility may be stored in a separate 5-liter compartment and secured with a sturdy zipper. An outside Hypalon net holds more equipment under tension so that you may dry damp clothes and air out moldy shoes. We will discuss more details and features in this Kriega Trail9 Adventure Backpack Review.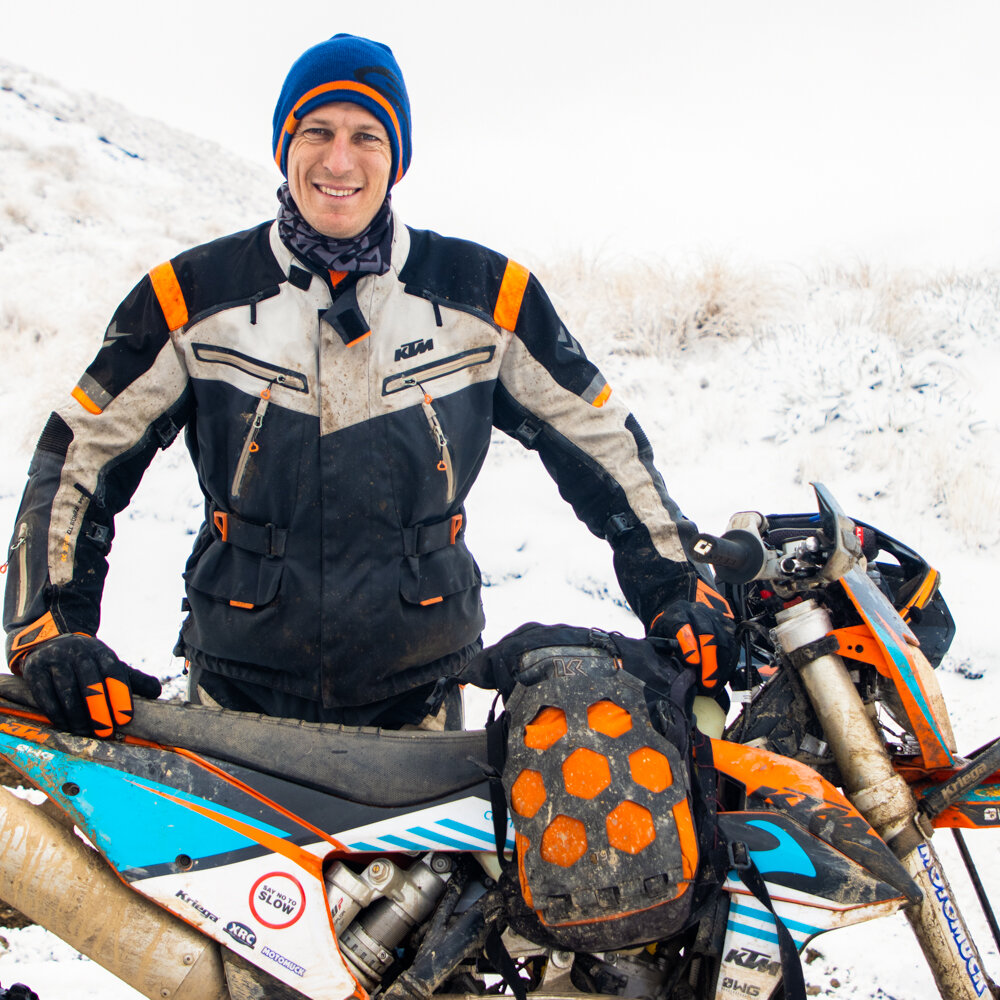 Kriega Trail9 Adventure Backpack Review Details
Read Also: Kriega Max28 Expandable Backpack
The Kriega Trail 9 Adventure Backpack, with its 9 liters of storage capacity, is perfect for dual sport riders who need to transport their essentials for a day of riding. Even when riding in the rain, the main compartment's goods will stay dry thanks to the roll-top cover.
The secondary compartment has a conventional zipper so you can quickly and easily access its contents. To help you separate wet or filthy gear from the rest, an outside Hypalon net gives extra storage to the bag's exterior.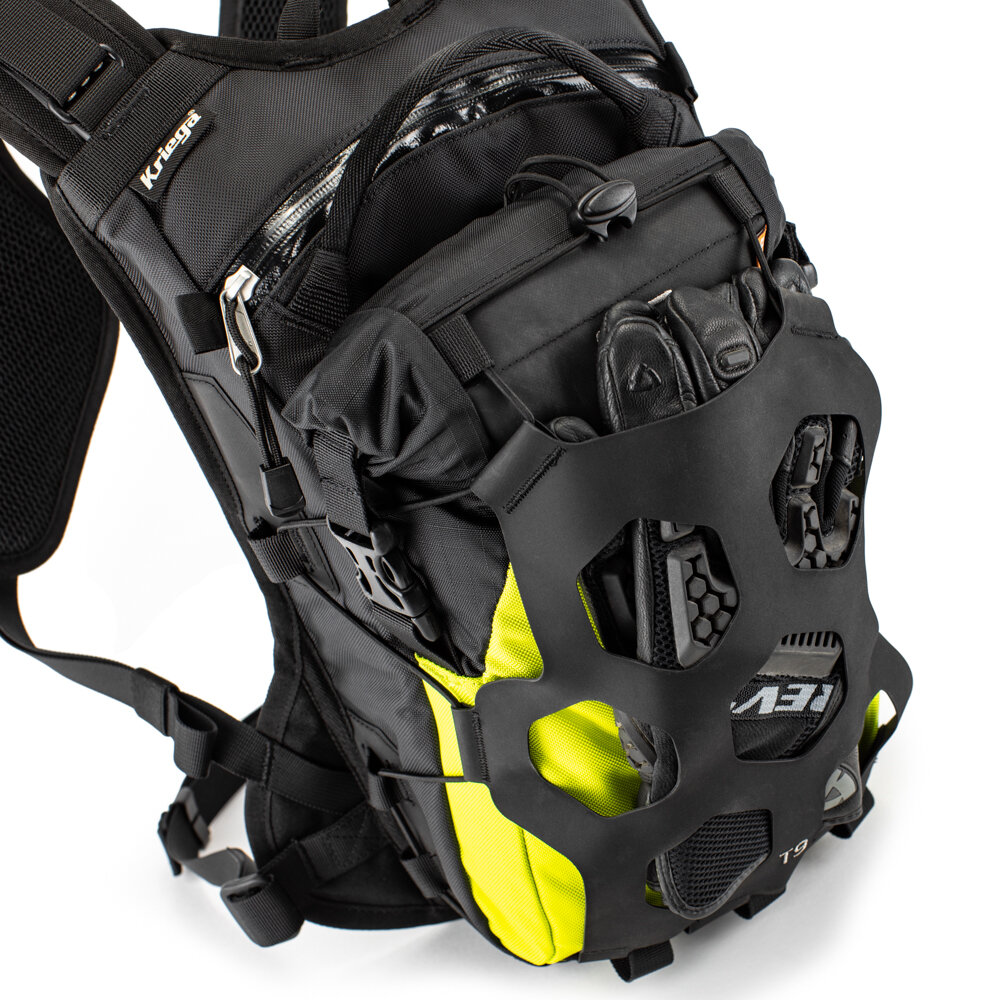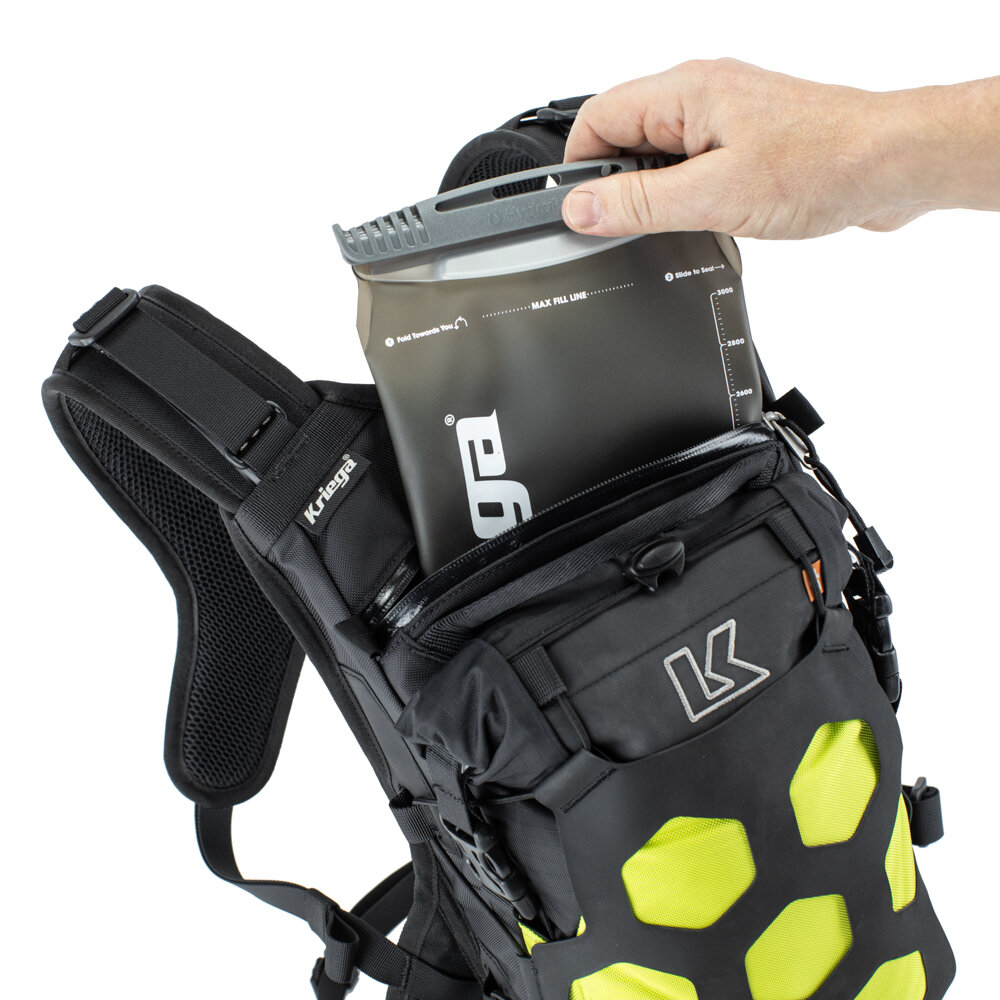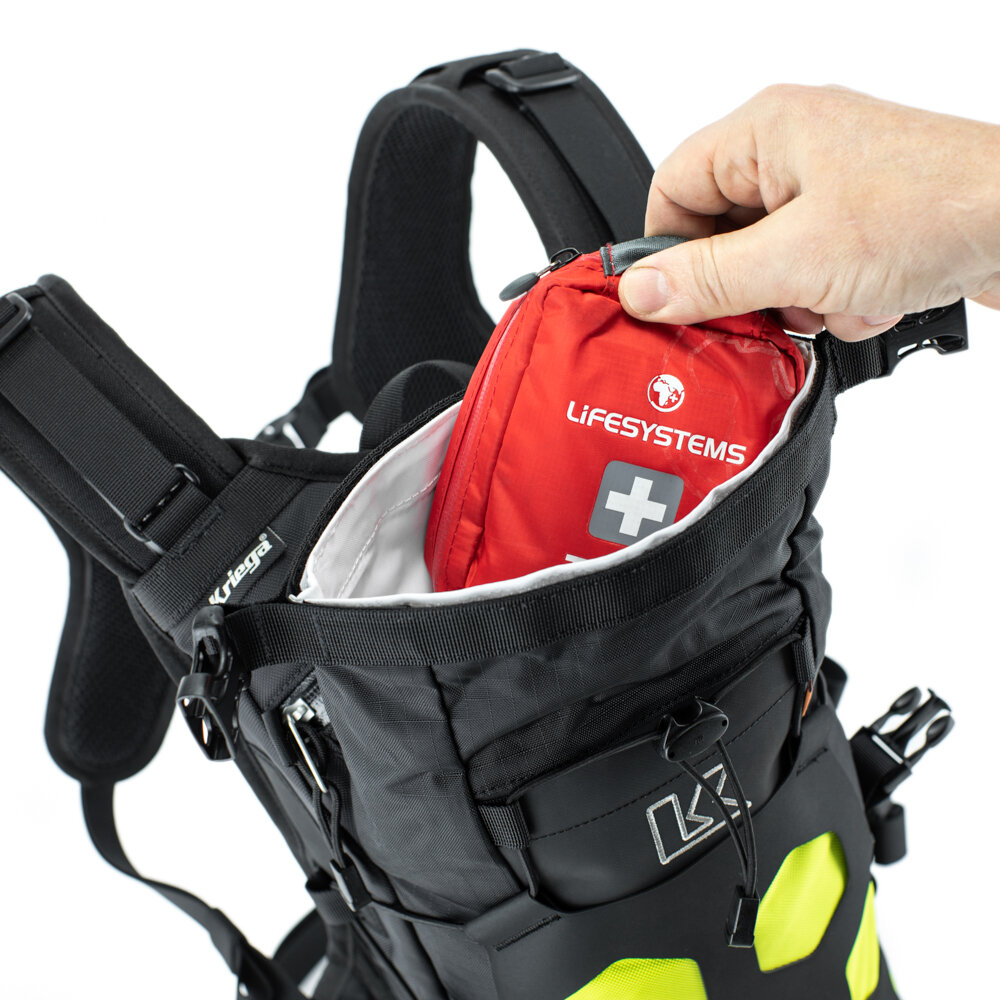 Features:
Waterproofing: roll top main compartment w/ a taped-seam waterproof liner
QUAD LOC-Lite Harness transfers weight from the shoulders to the chest and body, giving all-day riding comfort, even with heavy loads.
Ultra-durable 420D Cordura Lite Plus and Hypalon construction
Air-mesh back panel for rider comfort
YKK water-resistant zipper
Guaranteed waterproof 4-liter main pack body
5-liter zip compartment
2L, 3L, and 3.75L hydration reservoir compatible
External Hypalon net with elastic cord adds useful extra storage.
Removable waist strap for extra pack stability when riding
Reflective panels on the harness give added visibility.
Harness pocket compatible
Formed-web carry handle
40cm H x 21cm W x 13cm D (15.7″ H x 8.26″ W x 5.1″ D)
10-year warranty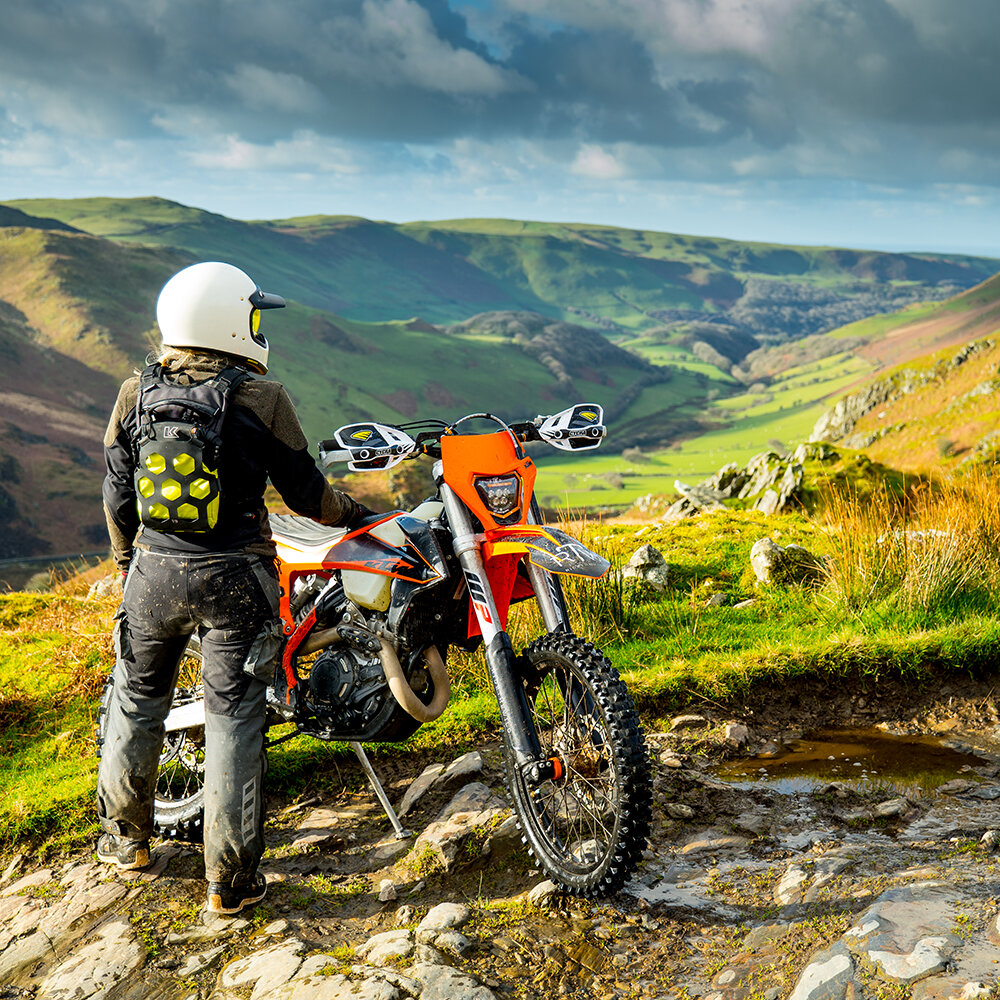 Conclusion
If you're an adventure rider, finding the perfect backpack is essential. It needs to be durable, comfortable, and functional, with enough space to carry all your gear without weighing you down. The Kriega Trail9 Adventure Backpack is a popular choice among adventure riders, so let's take a closer look at what makes it such a great option.
Check the Latest Price Here:-
FAQs
What is the Kriega Trail9 Adventure Backpack?
A compact dual-sport/adventure backpack, the TRAIL9 has the perfect combination of a 4-liter waterproof roll-top main body and a separate 5-liter zip-access hydration compartment. 
What Does
Chest Strap Use in Kriega Trail9 Backpack?
It features the innovative QUAD LOC system, which allows for total freedom of movement with no shoulder pull
Is This Kriega Trail9 Motorcycle Backpack waterproof?
TRAIL9 has the perfect combination of a 4-liter waterproof roll-top main body and a separate 5-liter zip-access hydration compartment.
---