The Kriega R20 Motorcycle backpack has the company's distinctive QUAD LOC-lite harness system and was created primarily as an "active" riding bag. The harness is angled away from the underarms for complete freedom of movement. Once adjusted, the pack is incredibly simple to use and requires no re-adjustment of the harness, unlike with standard harness systems. In this Kriega R20 Backpack Review, we will discuss more details and features.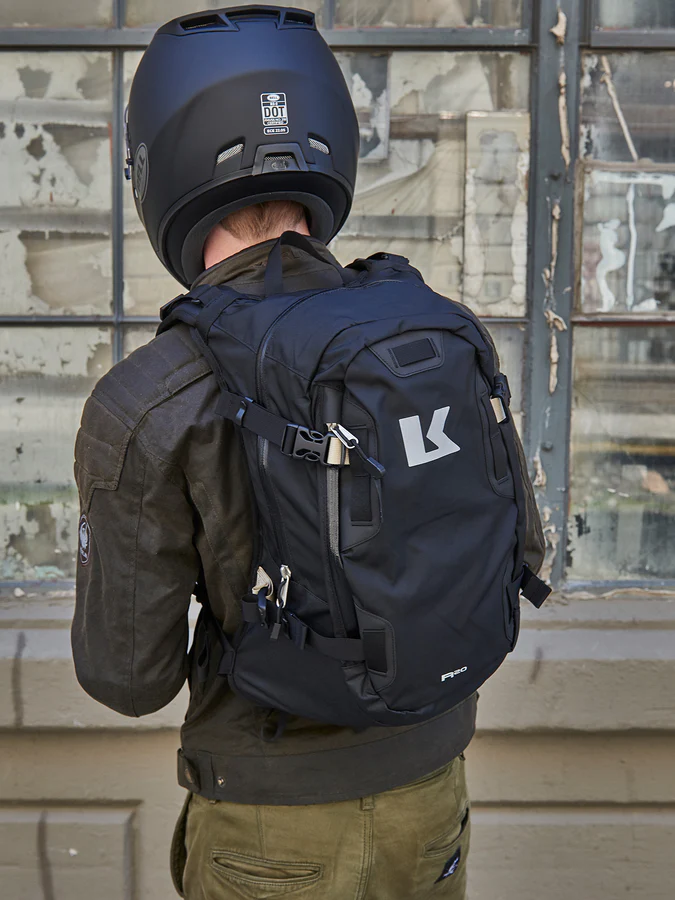 You may wear the Kriega R20 with or without a waist strap. For street riding, the waist strap is not essential. The size-adjustable harness enables the best fit by allowing the backpack position to be adjusted up or down. In this Kriega R20 Backpack Review, we will discuss its details and features.
Read Also: Kriega R25 Backpack Review
Kriega R20 Motorcycle Backpack Review Details
Although it is designed for enduro or adventure riding, the Kriega R20 Backpack may also be used as a daily backpack. The 20-liter R20 is not waterproof, unlike the R30 and R35 backpacks.
It has a single-click chest closure and a thinner style than its R25 big brother, making it more stylish. Additionally, it is far more practical than the tiny, light R15, best described as a hydration backpack with additional room.
The R20 has a decent size with one huge main pocket and a second front bag with a zipper for easy access. Inside the main compartment are holes for the water pipe and a sleeve for a hydration pack. You may also put a Kriega back protection in the inside sleeve.
The bag has a single chest closure that is simple to open with one hand and relieves the load off the shoulders.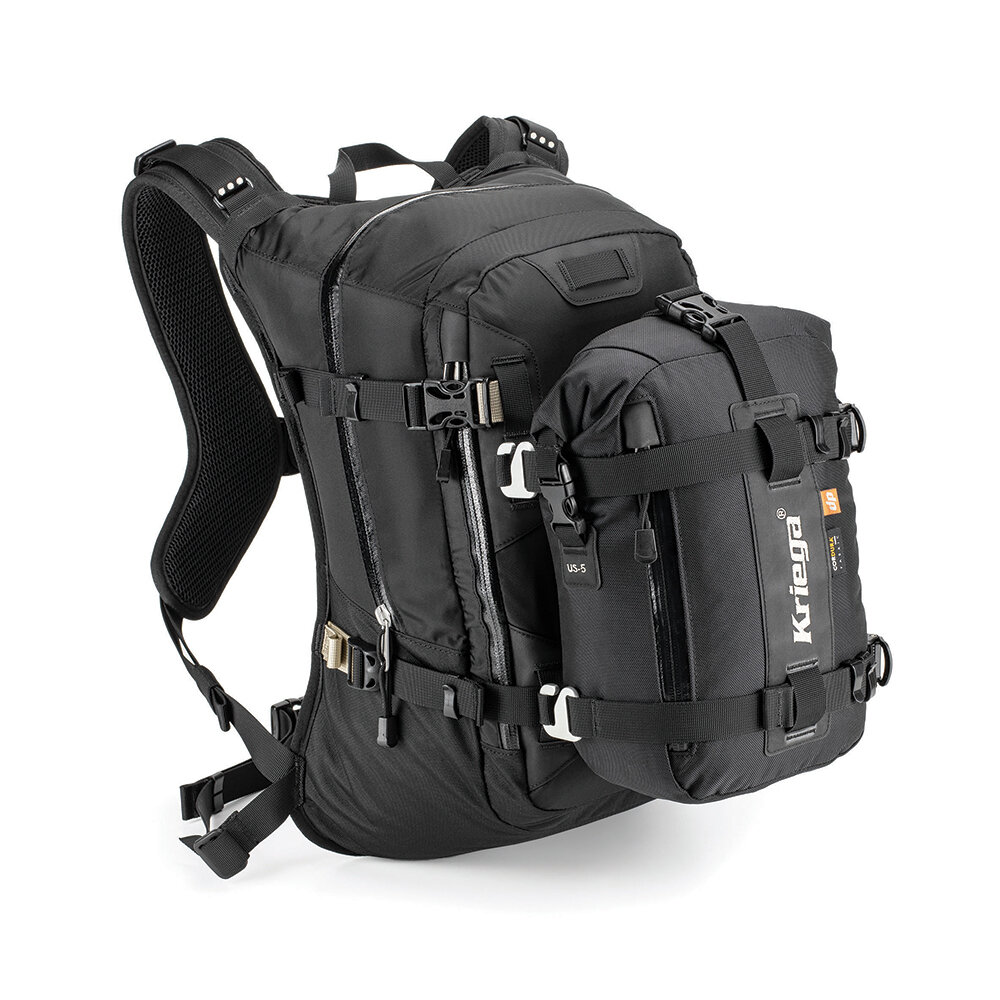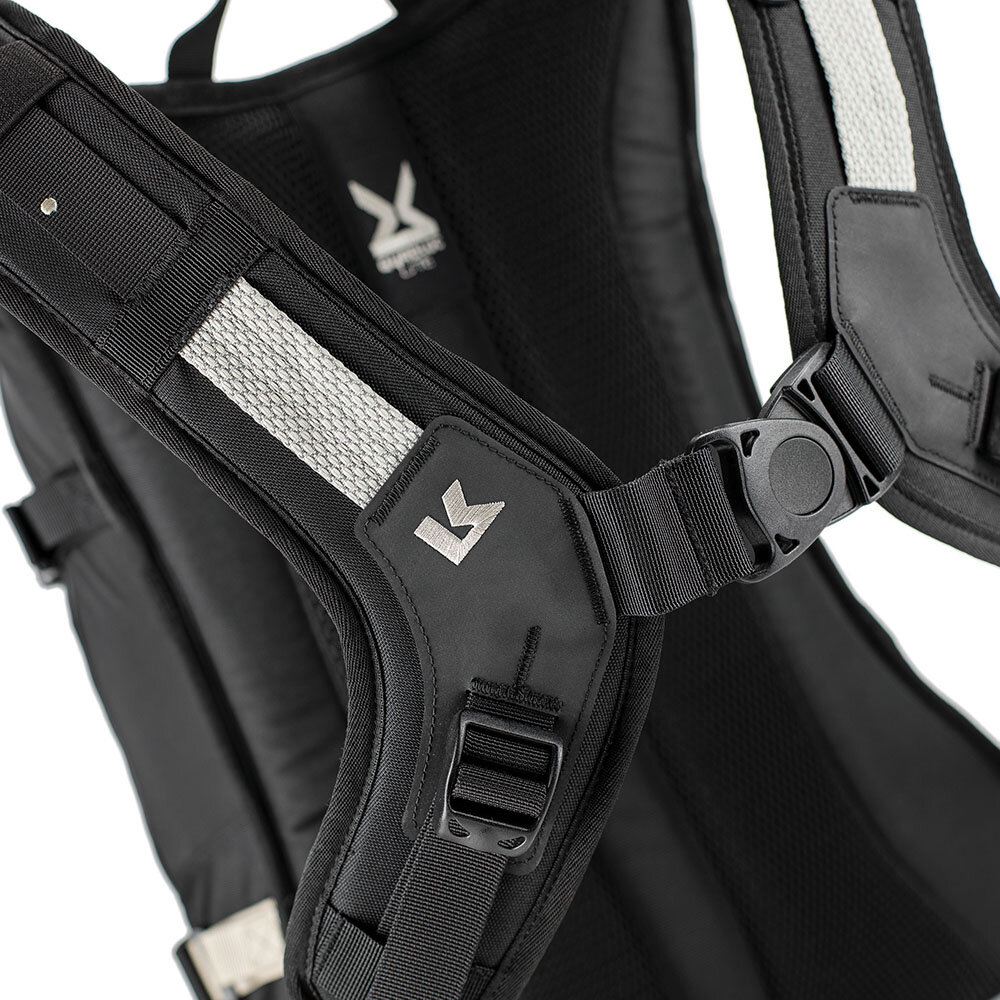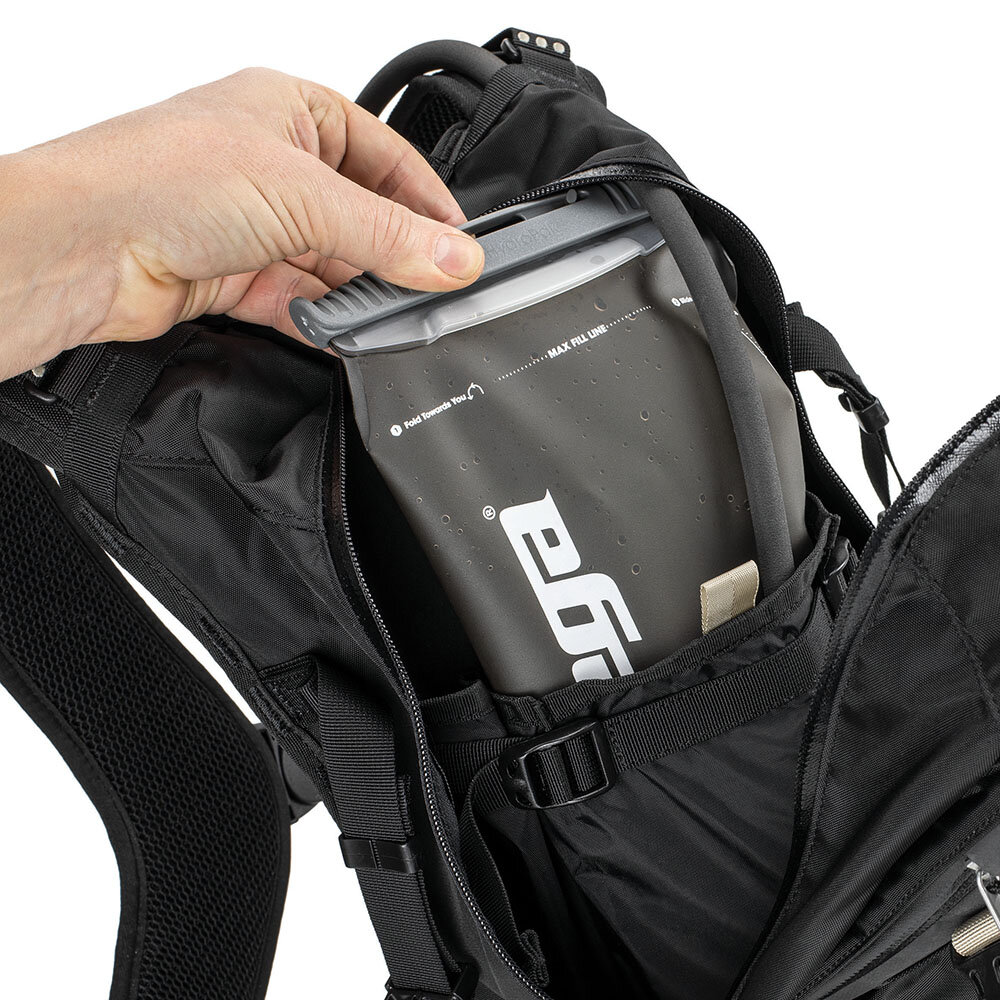 Features:
Main compartment with YKK water-resistant zip
Side access pocket with YKK water-resistant zip
Internal hydration sleeve with compression
Internal zipped mesh-pocket
SUPERSPACE: 5mm airspace back.
YKK water-resistant zips
HYPALON: Abrasion-resistant reinforcement
Schoeller Dynatec With integrated 3M Scotchlite
420 D nylon RipStop: lightweight yet extremely strong
3M Scotchlite: reflective logo
Unique QUAD LOC harness: adjustable back length and total arm freedom
Side access pocket
Optional Kriega 3 Liter Hydrapak + Tube available
Optional add-on 5 or 10-liter daypacks
Optional harness pocket
Removable waist strap
10-year warranty
20-liter capacity
470mm H x 280mm W x 150mm D (18.5″ H x 11″ W x 5.9″ D)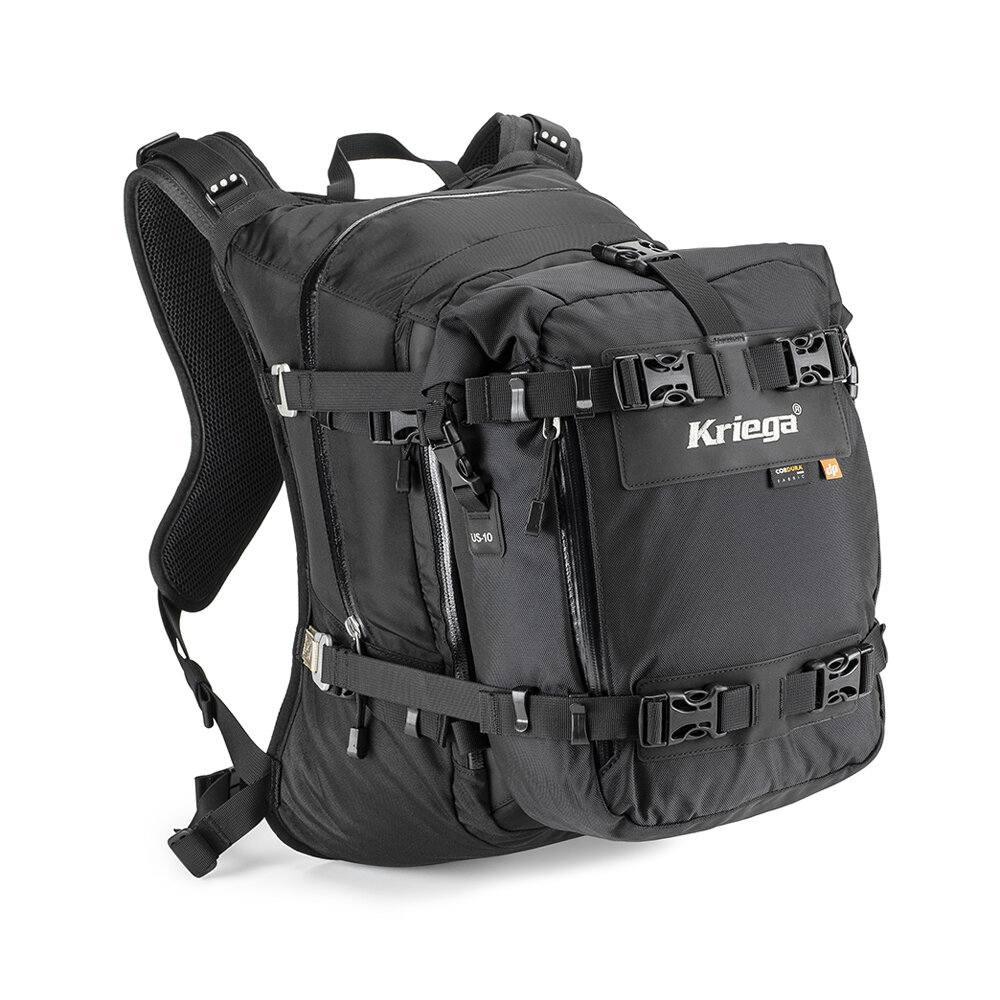 Conclusion
Lightweight, durable, and warm. A fantastic tiny rucksack for enduro and adventure riding is the Kriega R20. There is enough bike room for gear, designed to accommodate a hydration pack for long rides. It's a fantastic piece of equipment, but the one drawback is that you must use your dry bag inside because it is not waterproof. If that doesn't worry you, you can't go wrong with the R20. We hope you like our Kriega R20 Backpack Review post.
Check the Latest Price Here:-
FAQs
What is the Kriega R20 Backpack?
Light, tough and comfortable. The Kriega R20 backpack is a brilliant little rucksack for enduro and adventure riding.
What Does
Chest Strap Use in Kriega R20 Backpack?
The Kriega R20 motorcycle backpack has been designed specifically as an 'active' riding pack with Kriega's unique QUAD LOC-lite harness system.
---