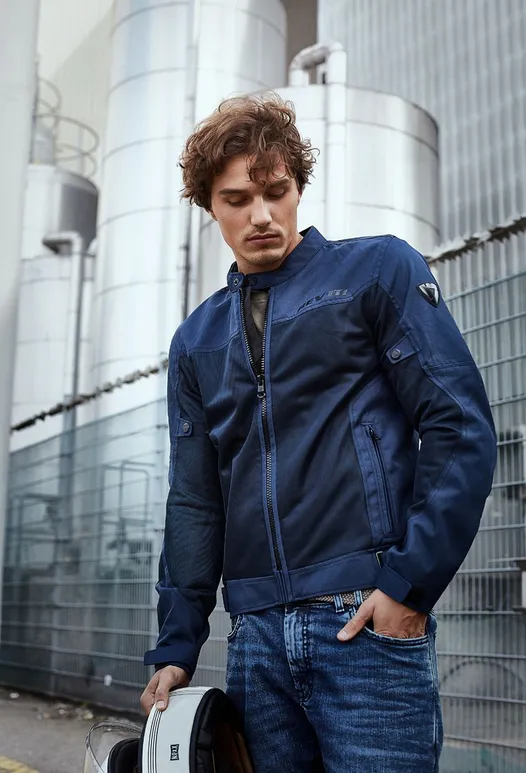 Summer brings the challenge of biking in the heat and choosing a motorcycle jacket that provides adequate ventilation, a proper fit, and adequate protection. Let's get started with our REVIT Eclipse Jacket Review.
Also, spending a lot of money on more costly jackets with additional features you may not use may not be wise to wear them for a few months a year.
However, there's a good possibility we'll be able to locate something that will keep you cool and covered, and that will be a terrific enhancement to your summer riding gear.
Read Also: Dainese Super Speed Textile Jacket Review
Product Details and Quality
The REVIT Eclipse Mesh Jacket is a stylish and purpose-built mesh jacket for summer weather riding that is simple and effective in both function and aesthetic.
The tough 600D polyester and mesh chassis are pre-fitted with Knox CE Level 1 armor in the shoulders and elbows and are ready to be a CE Level 2 SeeSoft back protector (sold separately).
The Revit Eclipse jacket review might indeed live up to its name, surpassing all other mesh jackets in its class, thanks to REV'IT top Euro quality at a fantastic price.
The Rev'It Eclipse is a lightweight jacket ideal for the summer months. That so, it has all of the necessary functions and maintains the high build quality that the Rev'It brand is known for.
When it comes to riding in hot weather, it truly takes you back to the basics. It is not a low-cost jacket. You'll get a mesh jacket from Rev'It with the sophisticated style and excellent quality we've come to expect.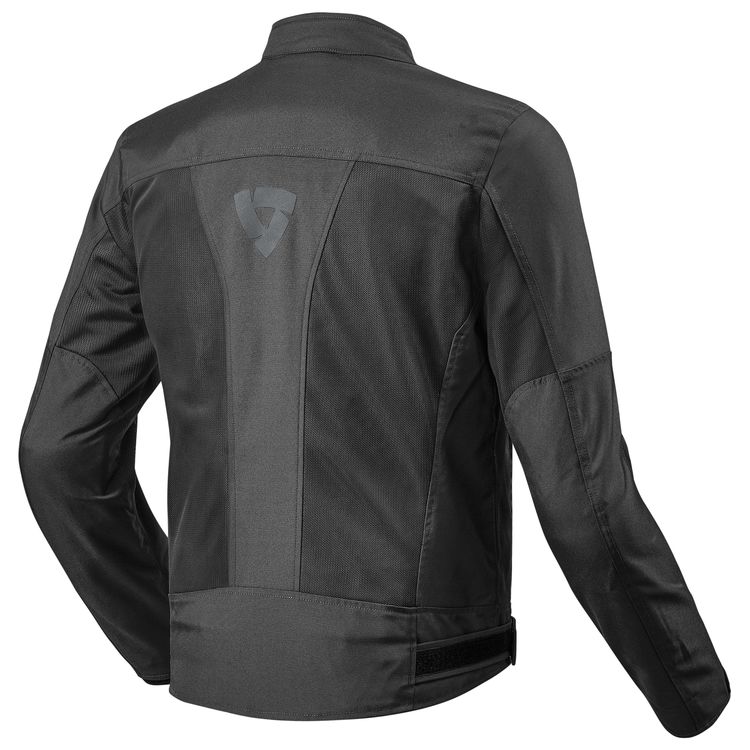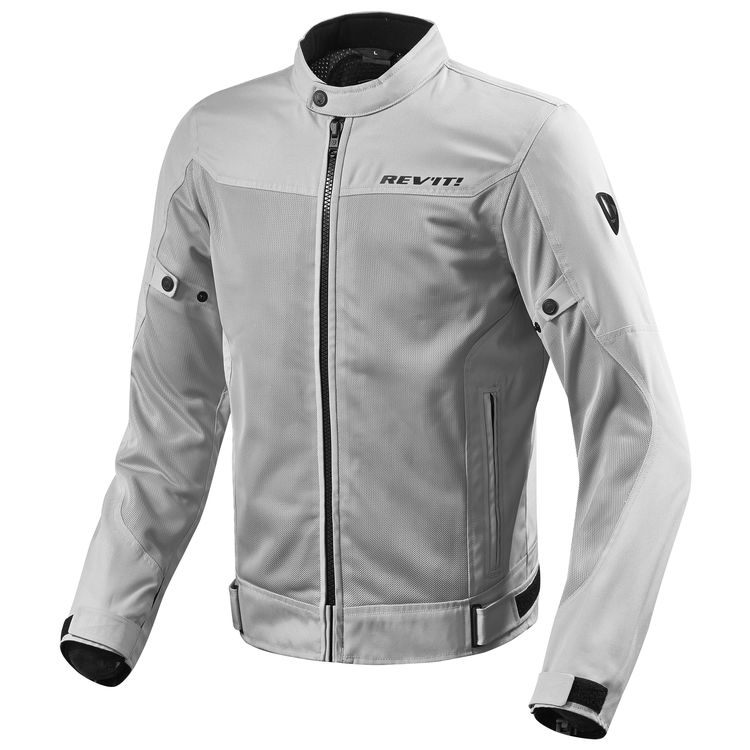 Protection Features:
The outside shell of the best Revit eclipse jacket is mainly made of mesh and 600D polyester. The 600D polyester fabric is surface roughness and robust, and it is used in the most likely impact places.
It covers the shoulders and elbows and runs down either side of the torso, over the kidney belt region. Knox Flexiform CE level 1 protection is also standard on the shoulders and wrists.
A back protector may be attached to the Rev'it Eclipse, and there is an interior pocket for one. The 600D polyester stripe that runs down the center-back is a good feature, and it will be the back abrasion resistance point if the additional CE level 2 back protection is utilized.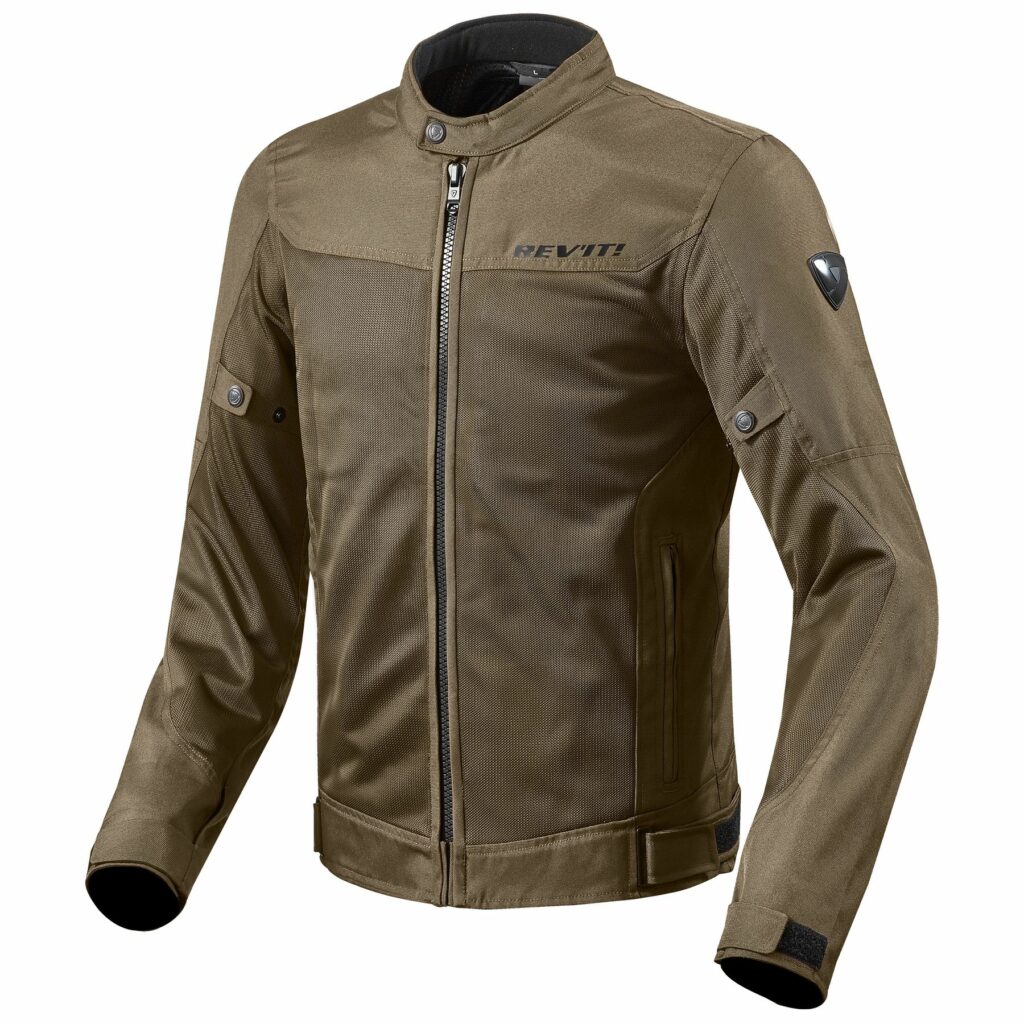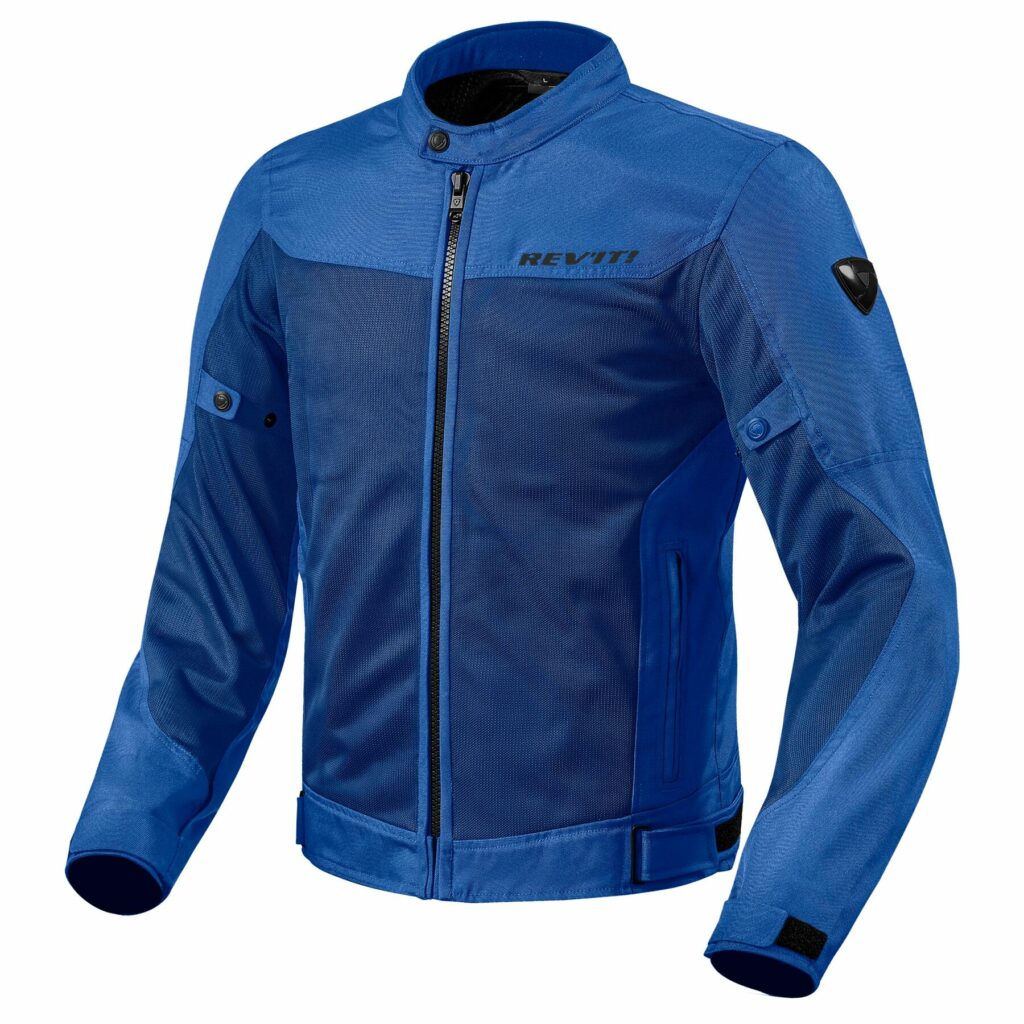 Style and Fit:
The chassis' luxury appearance and feel may be seen in several other well-designed elements. It features a robust and well-designed zipper that looks nice and functions perfectly. The inside collar, which has a beautiful tricot fleece liner and secures with a single snap, feels fantastic against your skin, especially sweating.
The forearm area also has a snap adjustment, providing you with the option of having a tighter fit there. With a simple velcro strap method, the waistline around the kidney belt area may be adjusted. Nothing too flashy, but enough to get the job done.
For wrist adjustments, a velcro strap is also employed. The basic mesh lining is used on the interior of the bag. There's also a double jeans loop on the inside to secure the jacket to your Rev'It pants.
This design keeps the jacket from rising past the waistband of your pants and leaving exposed regions if you fall. It also aids in keeping the jacket tail down at high speeds.
There are two slit pockets and one inside pocket for storing personal belongings.
Outer Shell: mesh, polyester 600D
Knox Flexiform Protection CE protection at shoulders and elbows
Visibility: Laminated reflective logo
Fit: Tour fit, regular
Adjustability: adjustment straps
Ventilation: ventilation panels
Features: double jeans loop
Pockets: slit pockets, inner pocket
Our Opinion
We generally pair it with the Dainese Smart Jacket to enhance complete support and security. They're a great match and complement each other. The Dainese Smart Jacket compensates for the lack of a back protector, and the Rev'It Eclipse provides abrasion protection for both ourselves and the airbag vest.
Pros
Great Ventilation
Quality
Value For Money
Style
Cons
Back Protector optional
Velcro could be better
Could have another inner pocket
Conclusion – Revit Eclipse Jacket Review
The Rev'It Eclipse Jacket is a fantastic summer jacket that gives you a lot of bang for your money. It looks beautiful, has excellent airflow, and is relatively light. The quality is what you'd expect from a company like Rev'It, or to put it another way, and it's a fantastic motorcycle jacket.
Check the Latest Prices and Features:-
FAQs – Rev'It Eclipse Mesh Motorcycle Jacket
Would this be good for a sports bike?
This REVIT Eclipse Jacket is suitable, especially in warm weather, because the materials used to make the Jacket allows excellent airflow.
What is Protection REVIT Eclipse Jacket Used?
CE-rated limb protectors used in REVIT Eclipse Jacket.
How does this compare to the Rev'it Wind jacket?
The impact zone along the back is more challenging and will resist abrasion significantly better. The mesh is the same, and the Wind will likely give you a tiny bit more airflow in exchange for durability.
How is the fit?
This REVIT Eclipse has a medium-sized jacket that fits very well. There is breathing room as well.
Is REVIT a Good Company?
REVIT! Is it a high-end European brand founded in Holland that caters to the demands of the sport, touring, and adventure for riders?