Waterproof gear is pricey. Purchasing a nice rain jacket or pair of pants requires a significant investment, so you should treat your gear carefully. But what's the purpose of owning nice gear if you don't utilize it? And despite your best efforts, your waterproof jacket will eventually become dirty. So, how should you Wash Waterproof Gears?
It's necessary to wash your riding gear periodically, just like you would your everyday clothing. And you need to be careful of more than just the regular wash. These methods and procedures may be used to wash waterproof gear, including Jackets, Gloves, and pants.
How to Wash Waterproof Clothes
Read the label first if you purchase any waterproof gear. Every manufacturer will advise specific maintenance procedures for their products. They can then suggest processes that won't affect any proprietary materials or technology if they have any. In the lack of detailed instructions, follow the instructions below to wash waterproof gears.
Wash A Rain Jacket and Pants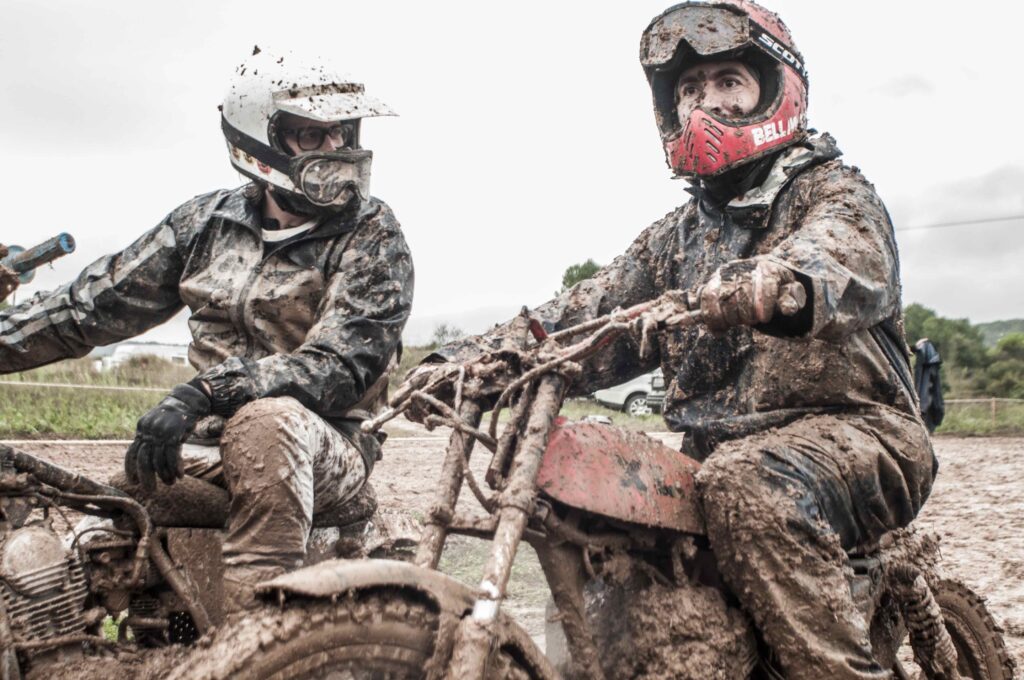 Check all the pockets before putting anything in the washer. Even if it's terrible enough for a marker or a bit of food to spoil a routine load of washing, it's far
worse when pricey gears are damaged. In the washer and dryer, leave the main front zipper closed but open all other zippered pockets.
If not, they may occasionally overflow with water, making it difficult to dry the gear. Ensure that any velcro flaps are closed to prevent them from sticking on anything in the washing.
Never combine waterproof gear with a random load of laundry; always wash it separately. Oils from your other clothing may end up making your jacket even dirty. Additionally, avoid overfilling your washing machine. Use warm water set to your usual temperature.
Read Also – How to Wash Waterproof Motorcycle Gears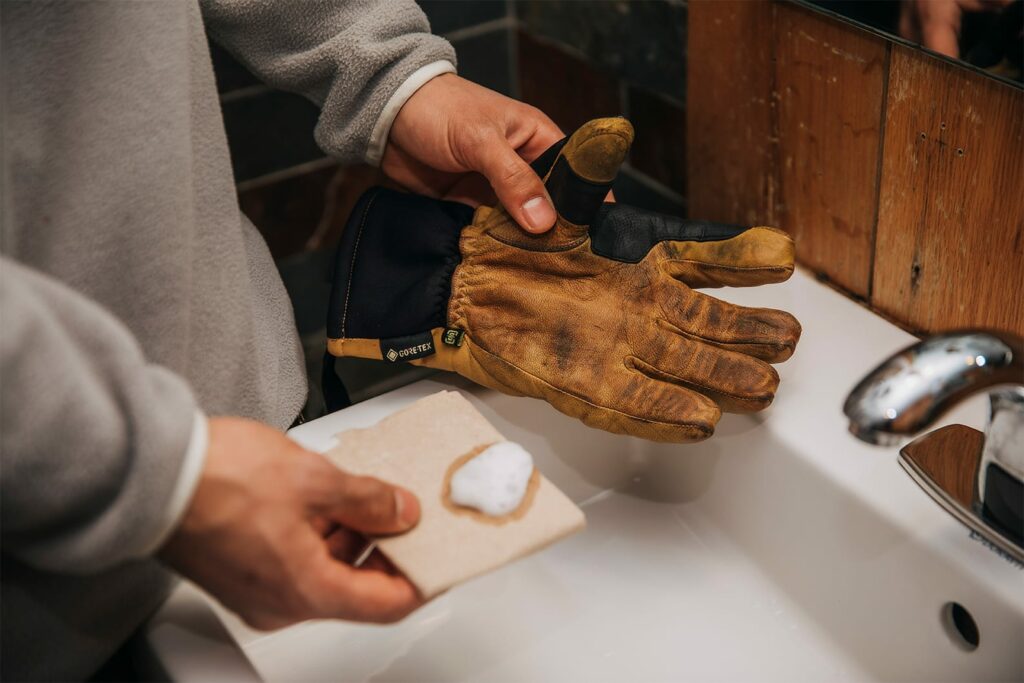 Wash them with the rest of your riding gear if you wear gloves. But most individuals use leather gloves, so if you do too, we advise using a different procedure. Please do not wash them; instead, air them out like your other gear. Use the specific cleaning products meant for leather products instead. Additionally, use a leather conditioner to keep the gloves' leather fresh.
This rule applies to your leather riding gear, not just gloves. Therefore, avoid dipping your leather jacket in a water container if you use one.
What Detergent to Use for Washing Waterproof Gears
When washing rain jackets and other gear, using the proper detergent is essential. Make careful to choose wisely, as we previously indicated. Traditional liquid washing detergents can remove the DWR from your jacket and harm the membrane.
Although regular powdered detergents are preferred, using a detergent designed for washing waterproof gear, such as jackets, rain jackets, pants, and gloves, is the safest choice.
How to Dry Waterproof Jackets, Rain Jackets, Pants, and Gloves
Drying your waterproof gear is relatively easy, but you must be careful not to overheat it because this might harm the fabric and membrane. For around 30 minutes, run your dryer on a medium or low heat setting. You should hang your jacket dry if it is still wet. The direct sun might overheat and fade your equipment if you hang dry items there.
How to Re-Waterproof your Rain Jackets
Purchase a bottle of wash-in or spray-on DWR and wash your jacket or pants with the DWR in place of detergent. To estimate the appropriate dosage, refer to the label's instructions. as usual, dry.
Additionally, a spray DWR can strengthen particular high-wear areas, such as the shoulders and thighs of jackets and pants. Check to see if it's allowed for usage on breathable membranes.
Conclusion
Whatever cleaning solution you use, use a fresh microfiber cloth. If necessary, lightly wipe areas with thick filth with a moist cloth to make removing them simpler. After cleaning everything, let it air dry before using any waterproof gear.
Even though cleaning your motorbike gear could take some time, it's worth the effort to preserve its condition for as long as possible. We hope you like our post about how to wash waterproof gears.
FAQs
Are waterproof gears machines washable?
While it's unnecessary to wash your waterproof gear every time you use it, it's a popular myth that doing so will harm it. If you take a few measures, you can machine wash your waterproof gears. 
How do you clean a waterproof jacket?
 Never use a powdered detergent when washing; always use your regular liquid detergent. Make careful use of a moderate cycle while washing the clothing.
How often should I wash my waterproof gear?
You should wash your waterproof gear every 10-12 days of heavy activity.
Read Also – General Wash Care Instructions