Motorcycles have been around for a long time, and for many individuals, they have become a vital tool. But, with its popularity comes a typical issue: riding a motorcycle during a heatwave. Every day's weather is different—it might be scorching hot one day and freezing the next—and you need to learn how to deal with your bike in every condition. Here are some helpful hints for riding a motorcycle in hot weather!
1. Examine the Tires on Your Motorcycle
Keep an eye on your tires. If they're starting to wear thin, there's a big possibility they'll break in high temperatures. As a result, replacing damaged tires as soon as necessary is preferable. Don't forget to consider your tire pressure as well.
2. Keep the Gear All the Time
You may be eager to save money on the leathers, especially if the weather is hot. But instead, make sure you're wearing all of your protective gear at all times to avoid road rash in the case of an accident.
3. Remember to Drink Plenty of Water
When it's hot outdoors, we need to keep hydrated, so don't skip drinking enough water throughout the day. Dehydration increases the likelihood of mistakes, which may be expensive when riding a motorbike. In addition, while it's hot outside, your body requires more fluids than usual. So make sure you're getting enough water to minimize dehydration and overheating — an adult should drink at least eight glasses every day.
4. Prevent Your Motorcycle from Overheating
There are a few options for keeping your bike cool in the summer. To begin, avoid soaking up the sun at traffic lights. Without ventilation, your engine might quickly overheat. If you expect to be stuck at traffic lights for a lengthy amount of time, consider shutting off your motor to avoid overheating your vehicle.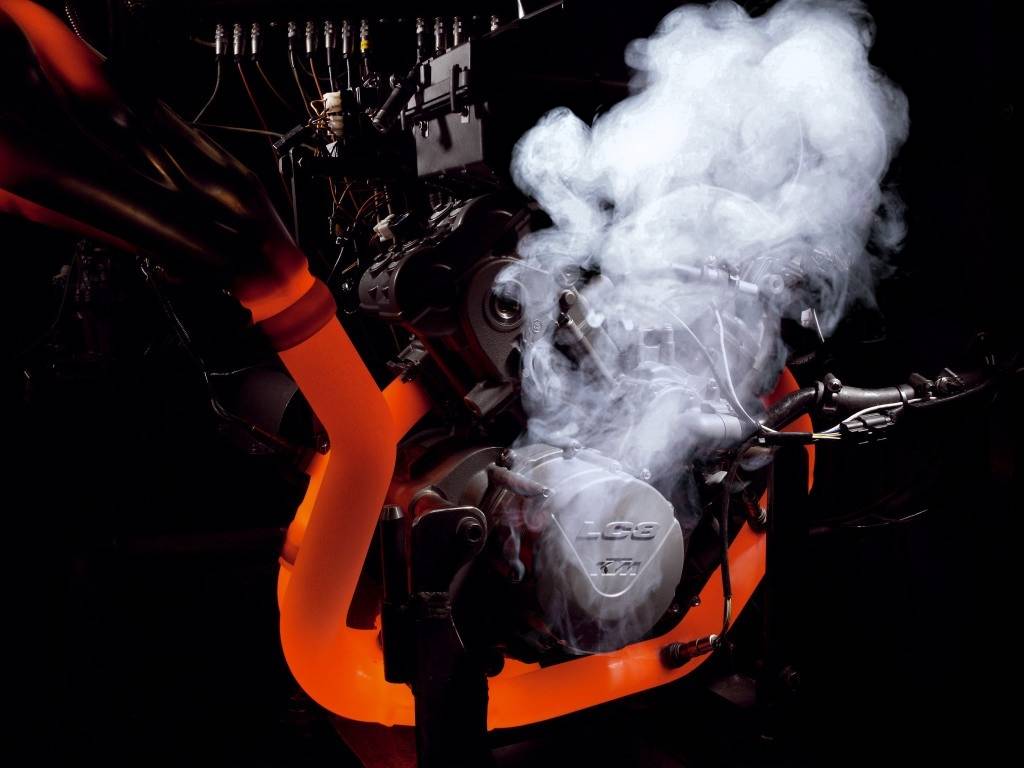 Read Also: Motorcycle Touring Guide for Everyone | Best Tips & Tricks
5. Observe Your Bike and Visor Clean
In the summer, you'll certainly encounter a lot of insects and dust, so make sure they don't get stuck on your motorbike screens or helmet visor. Keep your surroundings as tidy as possible; this will prevent you from getting distracted while driving. Visibility is crucial.
6. Make Sure to Take Frequent Breaks Along with Your Travel
It is relatively self-evident, but it's vital to take frequent pauses when riding a motorcycle in the heat. The greatest moments are when the sun is shining brightly in the middle of the day. If you start to feel sleepy, stop over and grab something to drink. Know your limitations; if things get out of hand, go home!
7. Apply Sunscreen to Your Skin
Apply sunscreen if you're going to be out in the sun for an extended period. When Riding Motorcycle in Hot Weather, it's critical to use an SPF of at least 30 to protect the sensitive skin around your neck and face. One of the problems with riding a motorbike is that the continual wind created by riding prevents us from feeling our skin burning. Nothing, however, is worse than dragging heavy motorbike leather across sunburned skin.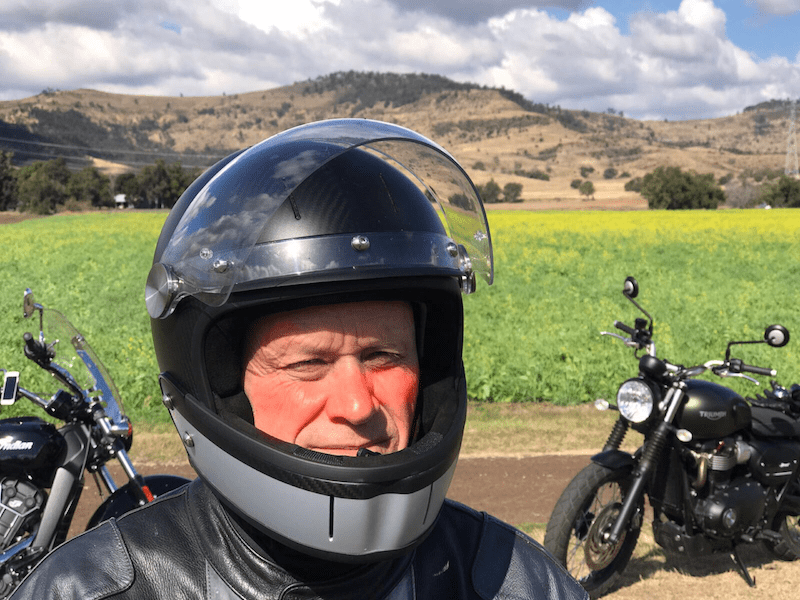 8. Parking Your Bike in the Shadow Is a Good Idea
Take the opportunity to rest your motorcycle in a warm, shaded location. When exposed to high temps like these, it's significantly easier on both yourself and your bike – not to mention less sun exposure means slight paint fading or damage to your components.
9. Consider Wearing a Tinted Visor
Glare from the sun can strain your eyes. Because it minimizes the amount of glare from the sun, a shaded visor will help you stay cooler. In addition, some helmets include built-in tinted visors that fold up and down, which are ideal for exceptionally bright days.
Read Also: Top 7 Tips on How to Ride a Motorcycle in Rain
Finally, this blog has provided you with top tips for motorcycle riding in hot weather. You can ride motorcycles safely in hot weather if you follow these tips.
FAQs
Is it safe to ride a motorcycle in hot weather?
Riding in scorching weather isn't too hard when you're ready. But remember to stay hydrated, keep your skin protected, and stay away from dangers.
What is the best way to keep my motorcycle from overheating?
Allow the engine oil to do its work by idle for a few minutes. It is known as engine warm-up, and doing so will maintain your motorcycle's engine in good shape.
How do you deal with hot weather?
Drink lots and lots of water. Avoid the sun between 11 am to 2 pm. Dress appropriately.
Should I ride a motorcycle in 50-degree weather?
Biking isn't much different from any other outdoor exercise in this heat. The breeze cools your skin and dissipates part of the heat when you bike.
Can I wear a leather jacket in summer on a motorcycle?
Leather jackets are popular among bikers since they can be worn in any weather. So whether you're riding in the summer heat or the freezing winter, your leather jacket will always be your friend.